Valve has issued the call for it's Workshop creators to help expand the hero sets available for Dota 2.
New sets, new gear, and the chance to get your fan work included in Dota 2, as Valve issues Summer 2022 Workshop Call to Arms to all Dota 2 Set Creators. The news was unveiled in a post on the official Dota 2 website today, as well as posts across social media.
In addition, the post announced that Marci and Primal Beast will also soon be added to the workshop, meaning new sets and designs for your favourite new heroes. Primal Beast is one of the most unique hero designs we've seen in years, so it'll be exciting what players can come up with for the monstrous hero.
And Marci is, well, Marci. The hard-punching mute anime girl is sure to get a lot of love from Set designers if she proves as popular with them as she does with Dota: Dragon's Blood fans.
Summer 2022 Workshop Sets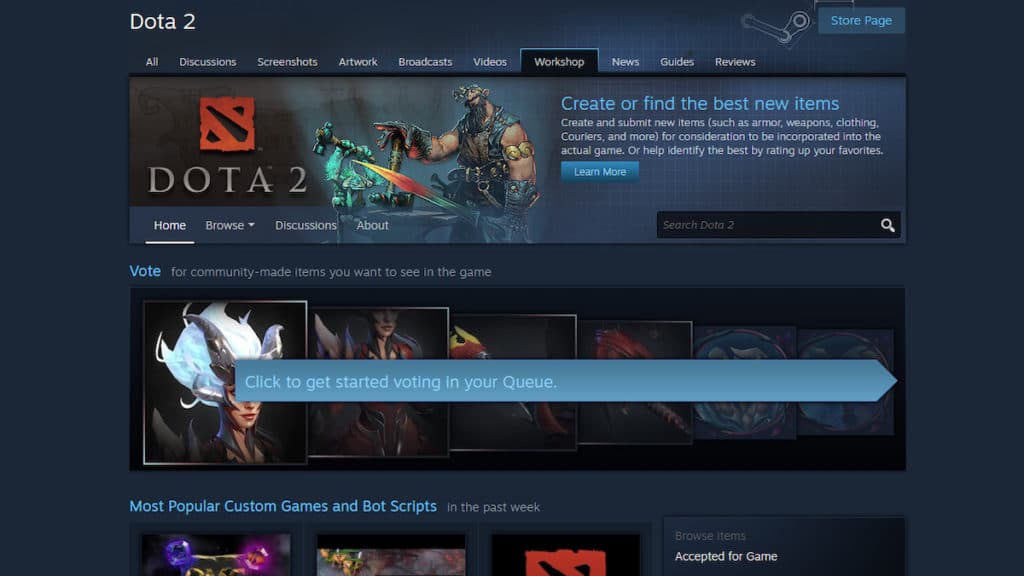 Image via Valve
Creators can submit their entries through the workshop and must mark their work with the Summer 2022 tag to ensure it gets considered. Submissions must be submitted by October 23rd, 2022 PDT, or deep into the middle of TI11 for those keeping track.
The Workshop has long been one of the greatest assets of Dota 2. In other games, when a new character is released, there's often dearth of skins for that character. What's more, some characters can get all the love, while others fall tragically behind. The Workshop and the open submission system has meant that even the most loathed of heroes have enough battle attires to keep them going.
But the Workshop is sometimes seen as a double-edged sword. Some have used it as an example of Valve's laziness. In fact, today's post is almost a verbatim copy of the Summer 2021 Workshop Call to Arms. It's easy for people who aren't fans of the Workshop method to criticise these kind of initiatives.
Overall though, any chance for more flashy sets, incredible attires, and most importantly, cool new skins for Marci, is welcome. You can vote for your favourite Summer 2022 sets now in the Workshop.