T1's March and Xepher have both departed from the team. Is this the start of a T1 disband? Join us and come find out
In a recent announcement, the T1 coach March as well as support player Xepher have stepped away from the organization. Both ark "March" Tae-won and Kenny "Xepher" Deo have been on the Dota 2 team since late 2020 and have helped T1 as well as the SEA region grow immensely. After several lackluster performances over the year, it could signal the start of a T1 disband.
Xepher's lack of official announcement
Although March got an official announcement regarding his departure as head coach, Xepher not so much. Rather, a couple hours after the initial announcement of March's departure, he tweeted that he was looking for a team for the next season. Prior to his time on T1, Xepher was a renown support in the SEA Dota 2 region. He played on both SEA rising teams Geek Fam and TNC Tigers. Specifically, his Nyx Assassin and Earth Spirit plays make him one of the best position 4's out there.
T1's official announcement of March's departure
March on the other hand got an official announcement from the T1 twitter announcing his departure. He has been a seasoned Dota 2 professional since early 2013. He didn't become a staple name until his time on the first South Korean Dota 2 team, MVP Phoenix. From there he moved back and fourth from player to coach on different rosters. However in 2019 he became a coach for Fnatic and then T1, which cemented himself as a pillar for the SEA region.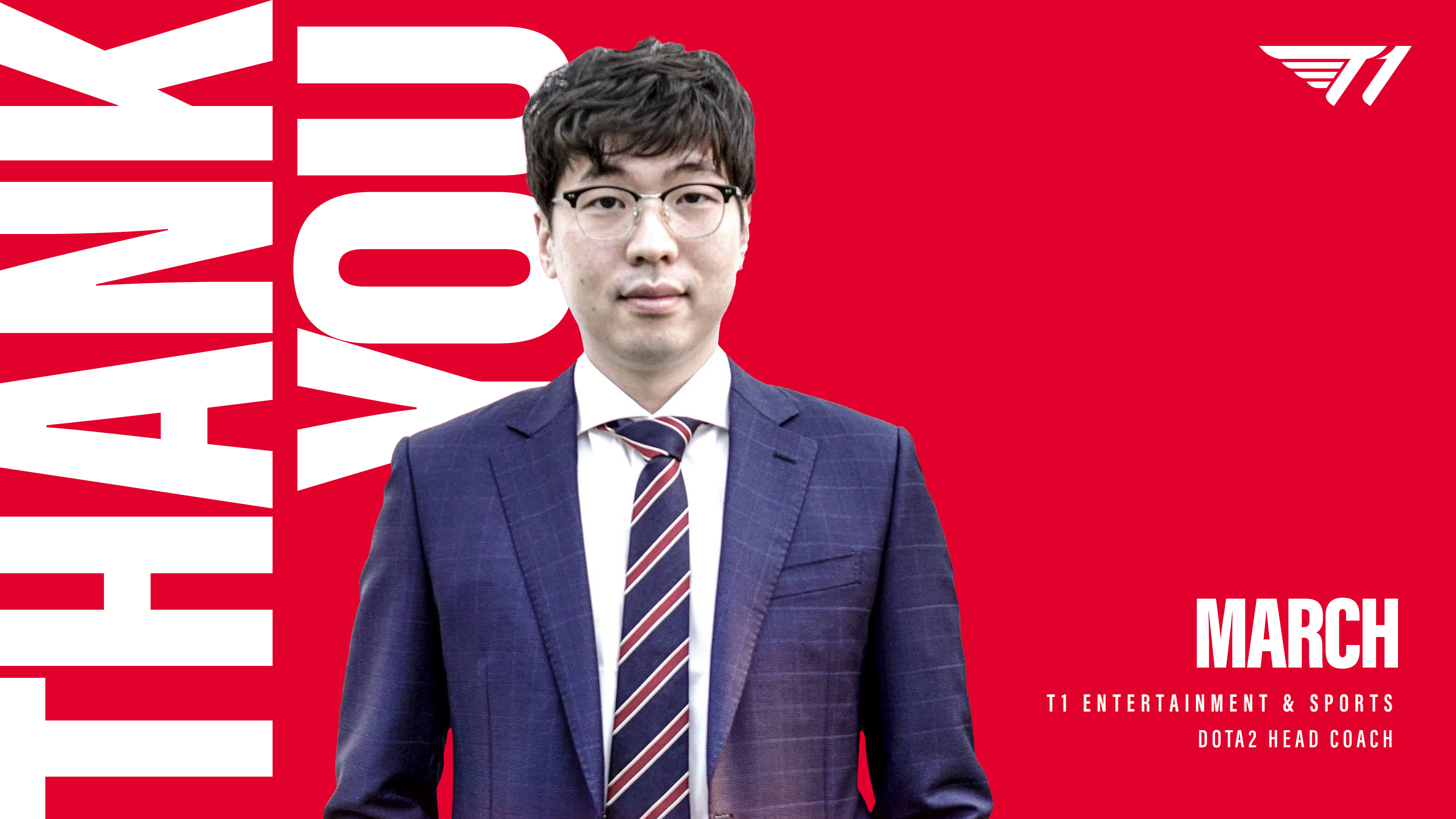 In a roster shuffle that shook the world, T1 added both 2 time TI winners from OG, Anathan "Ana" Pham and Topias "Topson" Taavitsainen to their roster. The additions seemingly came out of nowhere, but fans were excited to see Ana and Topson play again.
Ana explained that he came out of retirement to play on T1 specifically with Coach March. While Topson joined to that he could play with Ana. So, this begs the question, are both Ana and Topson going to leave T1 as their reason for playing has been let go?
The Future?
I guess we'll just have to see as the post TI roster shuffles continue. Regardless, we don't know what's next for the pros, but all of them have a longstanding role in Dota culture.
The International 2022 is currently in playoffs with the final four matches of the tournament set to take place at the Singapore Indoor Stadium. For more Dota 2 Esports content and TI coverage that resumes next week, stay tuned to Esports.gg.