Nouns survive another day as they take down their NA counterpart, TSM, at the Road to The International.
Underdogs rise! Nouns just sent their North American (NA) counterpart, TSM, back home in The International 2023 (TI12) elimination round. This isn't the first time Nouns pulled off an upset. Last week, they shook the Dota 2 community by sending the defending champions, Tundra Esports, down to the Lower Bracket of TI12.
Nouns now advance forward in the Lower Bracket -- but they will face a (much, much) more formidable opponent. Nouns will play against five-time tier 1 tournament champions and three-time Major champions, Gaimin Gladiators, next week.
An unfortunate bracket for North America
North America might not be the strongest region of TI12, but the Playoffs bracket is heavily brutal for the teams. Shopify Rebellion and TSM already had to clash in the first Lower Bracket round. And the winner would face Nouns in an elimination match. Only one NA team is fated to survive today and surprisingly, Nouns takes the lead.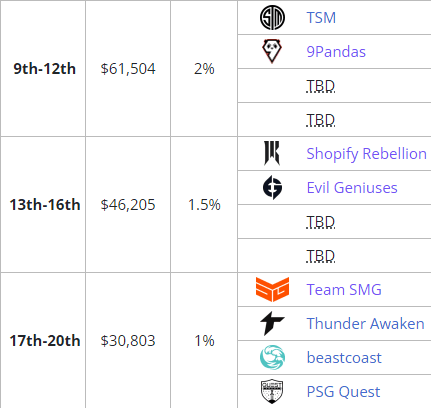 TI12 sees two North American teams eliminated on the same day.
(Screenshot from Liquipedia)
Nouns has been a respectable threat in the NA region, but SR and TSM are the bigger favorites among this trio. Previously, Nouns did defeat TSM once during Tour 3 DPC where they successfully qualified for the Bali Major. However, TSM - being the more consistent team with the bigger name - had more expectations on their shoulders at TI12. The team also qualified directly to TI12 through DPC points. Whereas Nouns made it through the TI12 NA Qualifier.
Could Nouns be THE underdog of TI12?
TI is constantly filled with unpredictable results. The tournament's prestige, timing, patch, and most importantly, the sheer pressure that teams handle would typically break all odds. This sees underdogs and dark horses rising through the crumbles and grabbing a high placement at the championship.
Take Digital Chaos at TI6, even OG at TI8, and most recently, Team Spirit at TI10. These teams carried out a beautiful Cinderella run and Nouns might just be the next one.