Mushi sat down with our Esports.GG's LeonArthur in his podcast and talked about himself and the team after winning the BTS Pro Series 9 with a dominating 3-0 over Polaris Esports.
BOOM Esports are now the back-to-back champion of BTS Pro Series, after claiming the champion of seasons 8 and 9. With Mushi as the team's coach, BOOM looks extremely strong and a serious contender in the packed SEA region. Mushi's experience as one of the few players to play at the top level for so many years has proven invaluable to the teams he has coached. Mushi joined BOOM esports last
For Mushi, just like any other Dota 2 player, the team's long-term goal is the DPC and ultimately the next season. For the next DPC, BOOM Esports will, unfortunately, be starting from the Lower Division in season 1.
They'll be competing with multiple strong teams, most notably Nigma Galaxy SEA (previous Galaxy Racer), 496 Gaming, Army Geniuses, Lilgun and 3 more teams from open qualifier.
Mushi had once mentioned that he only came to realize how important is the role of a coach after he experienced it. In this podcast, he explained the reason for his transition to a coach.
First of all, Mushi agreed that he could offer much more as a coach now. He said that's because it's difficult to run two roles at once. For example, when he was a player, he would miss a lot of things that a coach could've seen or anyone from a third viewer perspective. Moreover, if there is an argument in the team, it will be easier for a coach to handle it, compared to a captain or player.
Moreover, when the players are in the game, I would be watching it. And we could adjust quickly after game 1, cause there's a coach watching it entirely. So I think a coach will bring a lot of benefits.

Mushi elaborated on his thoughts of a coach.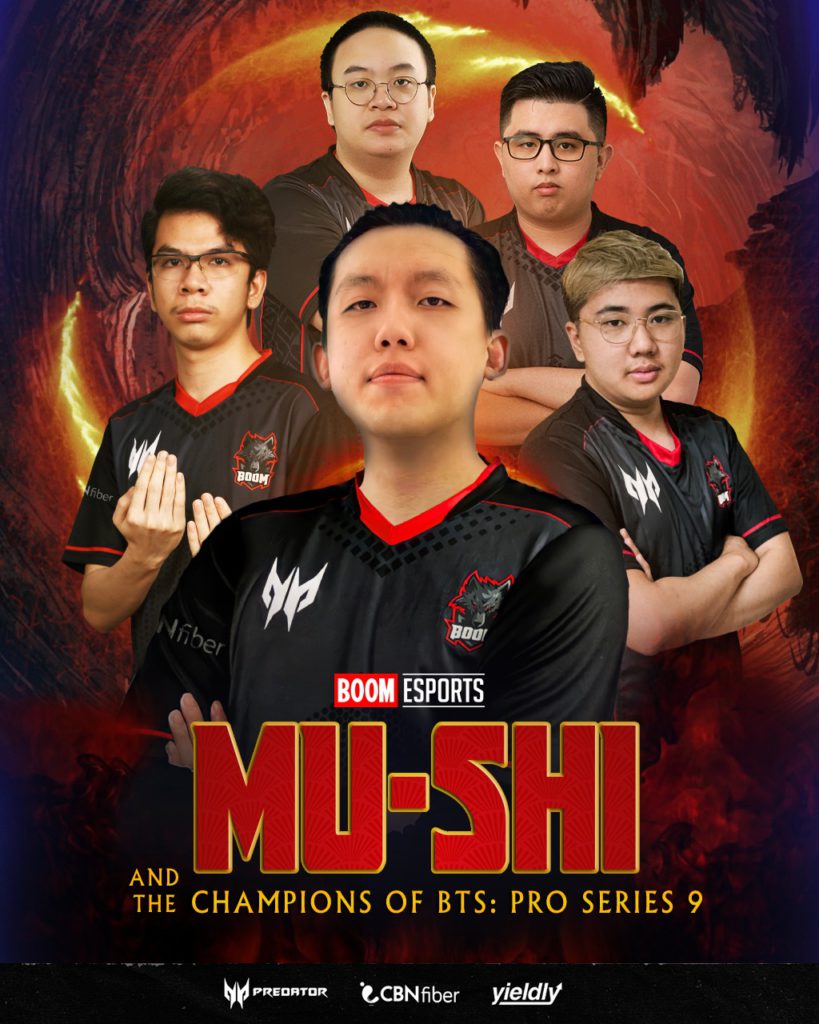 Did Mushi's coaching experience with Mineski in TI9 inspire him to do transition to a coach? In TI9, Mushi was the coach for Mineski where the team ended up 9-12th place after dropping narrowly to Team Secret. Something worth mentioning is, current star player of Alliance, Nikobaby, participated in his first-ever TI with the squad.
Mushi said no. He mentioned that even when he received many offers that wanted him as a coach, he rejected all of them because he still wanted to compete as a player at that time. However, he has always known that this transition is inevitable and is something he would love to.
I've always known that coaching is something I'll eventually go into, and I think the time has arrived, so I made the switch

Mushi on transitioning to a coach
For the new DPC season, Mushi will be coaching an all-star lineup, consisting of at least 4 star-players in SEA, who are FBZ, Skem, Yopaj and Tims while the last player is yet to be announced.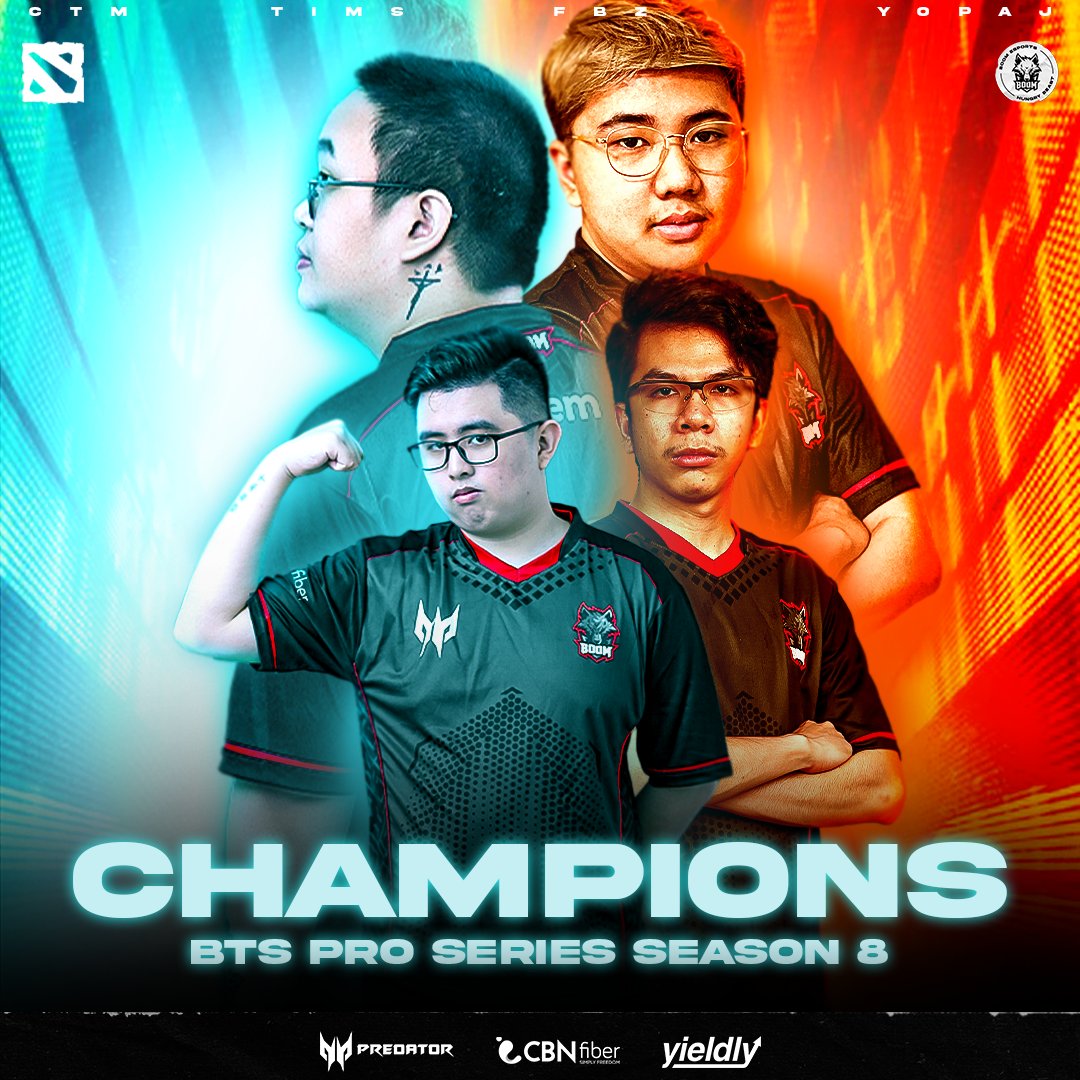 Mushi then talked about how he and BOOM Esports came together. First of all, Mushi said that he and Tims have been good friends since he coached TNC. After Tims went to BOOM Esports, he has been inviting Mushi to be the team's coach. Skem did the same. Moreover, Mushi also stated that he really likes the players and the current team. He thought that since they could start before TI 10, it would be good for them to start early.
Mushi also talked about how the team has to start from the Lower Division next season. Apparently, it is not a problem for him. His aim for the next season is to keep practicing and improving and perform well in the 2nd and 3rd Majors. If they do, they will still get into TI.
Basically, I don't mind going anywhere, my concern is whether or not I could trust the players, and if there is mutual trust. I think we have this in BOOM. So I don't think it's necessary for me to go anywhere else.

Mushi speaking about the trust within the team
Mushi also commented on the atmosphere of the team and said that it's a lot of fun working with the players.
They're all very young and shy. Everyone is funny. And no one has a big ego. Everyone is having fun together. All in all we are good friends and teammates.

Mushi's impressions of his teammates
Mushi revealed the reason behind Skem's transition to position 5 after a short showing on the carry position. Apparently, Skem realized that he likes and enjoys position 5 more, hence they decided to look for a carry player.
Cause we couldn't find any better pos 5 player. And he prefers to play 5. When I was standing in for the team, he realized that he's more suitable on pos 5.

Mushi shared the reason of Skem's role switch
When asked what are the qualities of the last player that the team is looking for. Is it experience or motivation? Or do they prefer new blood or veteran? Mushi dodged the question and asked to wait for the official announcement. Mushi did reveal that he does not know the player well personally, but his players do. And since he does not have much opinion with it, he will trust his players' decision.
"Well it depends. Personality is utmost important. If the person doesn't fit with the team, then it doesn't matter how good he is right. So we're looking for one that is suitable with the team, more connected with us, and preferably a hardworking one," Mushi said on BOOM's potential fifth.
Many of Mushi's former teammates have publicly mentioned that Mushi has been very helpful with their personal growth, including Nikobaby, Kpii, Ponlo and many others. When asked if there was any player of whose improvement he was particularly proud of, Mushi spoke of how he helps his players, but ultimately, it is their own path that they have to walk.
I think I am for all of them. Because I think it is my honor that they could learn something from me. All of them have their own path to walk, and I tried my best to teach them, so they could unleash their potential.

Mushi replied
For the record, Mushi's Dota 2 career started in the year 2011 with Orange Esports. He's about to enter his 12th year in Dota 2. His experience, achievements, and leadership have given him a good reputation as a player, and now, as a coach.
I think I could always think from their perspective, since I'm rather old now. They're basically going through what I've gone through. So it's easy for me to put myself in their shoes. I know what they need, and what they have to do

Mushi on how he could help with younger players
Mushi was then asked about the potential obstacles he and the team will face in the next DPC year. In the upcoming DPC year, Valve announced that there will be a total 3 leagues and 3 majors, one league and one major more than the previous one. Hence, it is going to be a long grind for the team.
Mushi also stated that even though achievements are great, that will not be the team's emphasis. Instead, their focus will be on putting their mentality in the right places while striving to be the best version of themselves. And ultimately, live life without regrets.
I'm not sure yet. But I do have a lot of confidence as a coach. And my team believes in me. To me, I want to achieve as much as I can with the team, this is a personal challenge for me. And I think having challenges is healthy, it pushes me

Mushi feels motivated to bring more achievements to the organization
Finally, LeonArthur asked Mushi about his plan before the DPC starts and if he will be meeting his team at the Philippines boot-camp.
We're trying to fly me over there, but we could have some problems with my VISA. It's still processing, not sure yet. We'll be taking a short break, probably a few days. Since we won't have any break for the next month.

BOOM Esports is attempting to bring Mushi over to their Philippines boot-camp
With this being said, BOOM Esports has gotten a pretty good head start than many other teams in terms of the preparation for the next DPC season. They've won back-to-back championships right before DPC starts, and just like what MLP tweeted after witnessing BOOM Esports's victory, they are looking hella scary right now!

BOOM esports will compete in the SEA DPC where BTS is hosting the Leagues and Majors for the upcoming season. With its recent form, BOOM esports seems to be one of the strongest teams from the region. The DPC season kicks off on November 29, 2021.
Stay tuned to esports.gg for the latest Dota 2 news and updates.