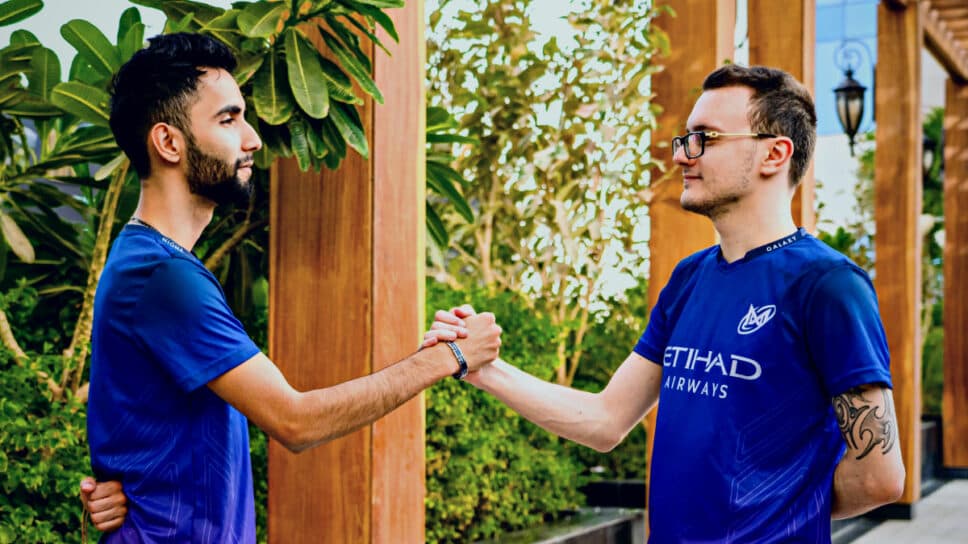 Miracle- returns from break to play in DreamLeague Season 19 with Nigma Galaxy
ATF steps back and Miracle- returns. Nigma Galaxy will play with its old roster in the upcoming DreamLeague Season 19.
The Dota 2 superstar is back! Nigma Galaxy announced Miracle-'s temporary return to the team for the upcoming DreamLeague Season 19 of the ESL Pro Tour. In the meantime, Nigma Galaxy's young player, ATF will step to the inactive bench.
The Dota 2 community was then bombarded with news from Nigma Galaxy, first announcing ATF's break and then Miracle-'s return. It is to be highlighted that this roster shift is temporary. ATF is inactive "for the time being". Meanwhile, Miracle-'s return is also not permanent and he will join Nigma Galaxy in DreamLeague Season 19 as a stand-in.
Ammar out, Miracle in for DreamLeague Season 19
Nonetheless, fans are excited to see the iconic Jordanian return to the limelight with his former teammates in Nigma. Miracle- has been on an indefinite break since December 2022 and he too rarely appeared in pubs.
But recently, Miracle- has been spotted spamming games on his smurf account. He played 23 games in the span of 8 days and he's been on a green record. Fans were speculating about his return and his sudden activity might indeed be due to the upcoming DreamLeague Season 19.
DreamLeague Season 19 is on the horizon
EPT's DreamLeague S19 brings the top teams from across the world to Europe for a slice of the $1 million USD prize pool. Many consider this tournament a mini-Major due to its stacked lineup and massive prize money. For two weeks, we'll see DreamLeague unfold and this could also be a solid indicator of team performances before the Berlin Major. The tournament starts tomorrow on April 9th, so buckle up!
Sarah "KZ" Zulkiflee
Born and grew up in Malaysia, but a citizen of the world. High-key addicted to everything Dota 2. Spams support heroes but Ancient Apparition is an all-time favorite (a 100% Ice Blast accuracy). Only PMA during the day.