TI10 champions, Team Spirit has just been eliminated from the Stockholm Major after losing a disastrous series against beastcoast.
A huge upset shocks the Stockholm Major today as the first series of the day sees underdogs beastcoast defeat TI10 champions, Team Spirit.
Contrary to most expectations, the BO3 elimination round was a total disaster for Team Spirit. The Eastern European powerhouse isn't looking stable with a lot of careless mistakes and overall messy teamwork. On the hands of a bloodthirsty beastcoast, Team Spirit fell 0-2 and will face an early exit from the Stockholm Major.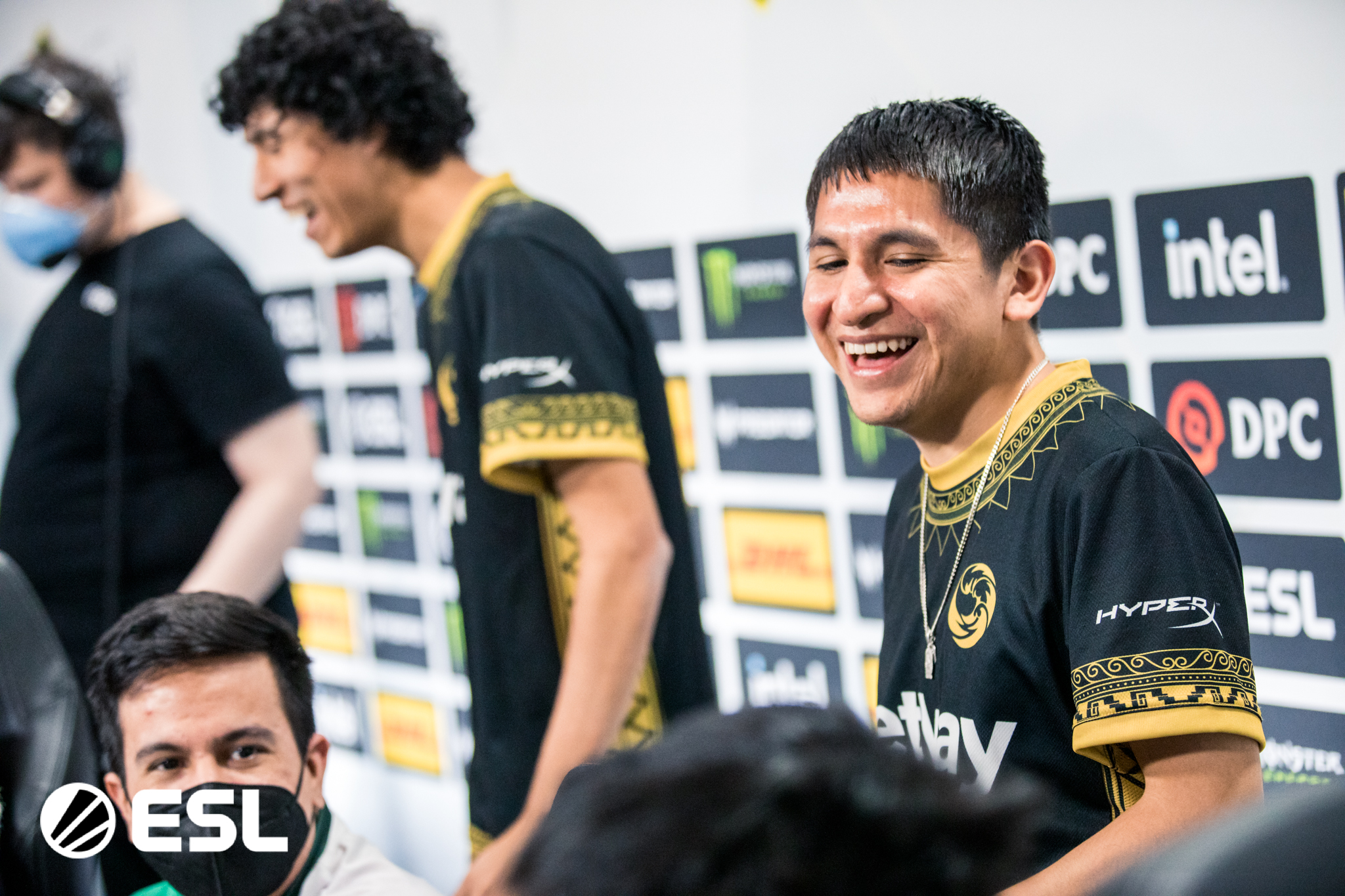 South American team, beastcoast had a dominating performance. Throughout the whole series, they annihilated the TI champions from crafting powerful drafts to outplaying them in constant teamfights. beastcoast moves forward in the tournament, securing a respectful top 8. Their next opponent will either be BetBoom or Team Liquid, in which the matchup is currently ongoing.
Meanwhile, Team Spirit exits the Stockholm Major at 9th-12th place, taking home no prize money and no DPC points.
Mira explains Team Spirit's loss and his thoughts on SA Dota
In the post-match interview, Tsunami talked with Team Spirit's position 4 player, Mira. The 22-year old player talked about Spirit's current form and explained that they're not in their best shape. They did not have proper preparations ahead of the event as they didn't even consider that they would make it to the Stockholm Major in the first place. Moreover, Mira also said that individually, they're also not in a good form.
After the series loss, the Stockholm Major would see a huge success for South American Dota – something we have never seen before at a Valve event. With Thunder Awaken dominating in the Upper Bracket and now beastcoast moving forward, Mira acknowledges their strengths.
"Thunder Awaken, I think they're really good. Even though we win them 2-0 in the Group Stage, I feel like they play really fast, really well. I think they're going to reach Top 3 this tournament. I really like their gameplay, it's like the old OG. Their midlaner just run around map and carry farm a lot, and it actually works. I think it's fun to watch."
beastcoast Chris Luck sends a message to fans
In the winner interview, Tsunami, with the help of Avo, talked with beastcoast's midlaner, Chris Luck. Representing the underdog region, Chris Luck sends his gratitude towards fans that are rooting for the people of South America.
Translating Chris Lucks' message, Avo said, "He asked the fans to support all the South American teams – themselves (beastcoast), Thunder Awaken, and also Timado. Even though he's playing in a North American team, he's still South American – doesn't lose his nationality. And he also wants to send a thank you for all the South American fans from South America who are probably getting up really early to watch these matches. Their efforts are very, very noticed."
The Stockholm Major is currently ongoing with more teams set to be eliminated by the end of the day. Check out the full schedule of the ESL One Stockholm Major here.
Stay tuned to Esports.gg for more Dota 2 news and updates!