TI12 will feature the world's best Dota 2 teams but a number of star players and organizations are missing from this prestigious tournament..
Every year, the Dota 2 community flocks around the biggest, most prestigious Dota 2 event - The International. This million-dollar tournament pits the best teams in a feat to lift the Aegis of Champions. The International would almost always field all the biggest Dota 2 stars, but sometimes, some of them don't make it. And this year, many notable teams and players will sit on the bench. Here is a list of all the big names - teams and players - missing from TI12.
Team Secret
Puppey's TI streak ends after failing to qualify for TI12.
(Image via Valve)
Remco "Crystallis" Arets
Armel "Armel" Tabios
Daniyal "yamich" Lazebnyy
Saieful "Fbz" Ilham [FORMER]
Clement "Puppey" Ivanov
Team Secret not making it to The International is groundbreaking for Dota 2. This is the first time Team Secret, as an organization, has missed TI since it first existed in 2014. Not only that, this also marks Puppey's first time missing TI since he claimed the first Aegis of Champions in 2011.
Team Secret failed to qualify for TI12 through the concentrated Western Europe (WEU) Qualifier. And with that, Puppey's eleven-year TI attendance streak finally ends. "Puppey is Dota", Ceb once said during the 2022 Riyadh Masters - and his absence from TI12's stage will surely be missed.
Team Aster
SumaiL misses his second TI in a row after bombing out of CN Qualifier.
(Image via Gamers8)
Du "Monet" Peng
Sumail "SumaiL" Hassan
Lin "Xxs" Jing
Hu "Kaka" Liangzhi
Yu "皮球" Yajun
Team Aster's absence from TI12 is one of the most unexpected upsets of 2023. The Chinese powerhouse has consistently been on top in the Chinese region. And only last year, the squad finished in the top 4 of TI11.
The team, coupled with SumaiL's presence, seemed like they were vibing off the bat. They managed to secure a top 8 placement during the ESL One Berlin Major despite SumaiL standing in last minute. Since then, they stuck together and attempted to make it to TI12 with a mixed roster. However, Aster bombed out of the CN Qualifier unexpectedly early.
This marks SumaiL's second time missing TI throughout his professional career. The TI5 champion last played TI with OG at TI10.
OG
OG misses TI for the first time since the org was first created.
(Image via Valve)
Artem "Yuragi" Golubiev
Bozhidar "bzm" Bogdanov
Dmitry "DM" Dorokhin
Sébastien "Ceb" Debs
Kartik "Kitrak" Rathi
OG is one of the most iconic names in Dota 2 history, being the first team to win back-to-back titles in 2018 and 2019. But the org's highs are now met with lows. For the first time since OG was first created, the team will miss The International.
In 2023, OG had a tumultuous year with continuous roster issues. And they delivered a hail-mary attempt during the WEU Qualifier - bringing in Ceb and Kitrak in place of Chu and Taiga. But as fate has it, OG will miss the biggest tournament of the year after losing to Quest Esports in the heated TI12 qualifiers.
Bleed Esports
Bleed Esports, fielding veterans like iceiceice and DJ, will miss TI12.
(Image via Valve)
Souliya "JaCkky" Khoomphetsavong
Teng "Kordan" Tjin Yao
Daryl "iceiceice" Koh
Djardel "DJ" Mampusti
Kim "DuBu" Doo-young
Bleed Esports is a new name in the scene, but the organization fields known players. The two most decorated players in the lineup are iceiceice and DJ, who have attended many TIs throughout their careers.
Iceiceice has been to every single TI except for TI7, TI11, and now TI12. DJ has also cemented his presence among the world's best, attending TI6 until TI11. DJ's six-year TI streak is broken following Bleed Esports' failure to qualify through the SEA Qualifier.
Blacklist International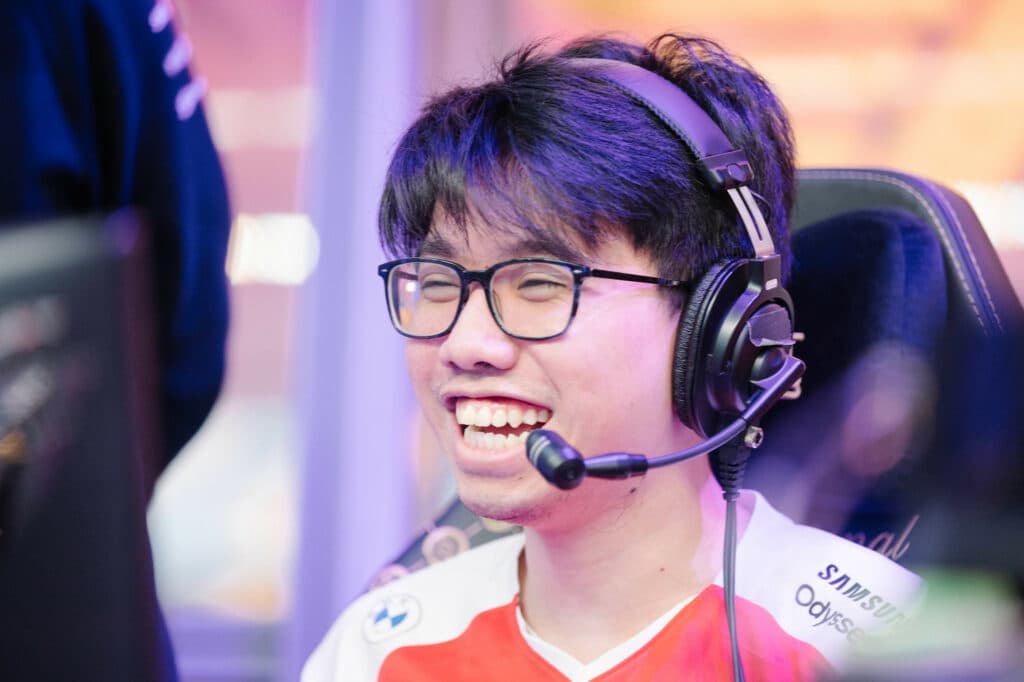 Renowned Filipino org, Blacklist International, led by captain Kuku will miss TI12.
(Image via Valve)
Polo "Raven" Fausto
Karl Matthew "Karl" Baldovino [FORMER]
Timothy John "TIMS" Randrup
Damien "kpii" Chok [FORMER]
Carlo "Kuku" Palad
Blacklist International is a Filipino org that fields former TNC and T1 players. The players are stars of Southeast Asia who have proven themselves on Major stages. But BI players, led by Kuku, will not attend TI12 following a rough loss against Team SMG in the finals of the TI12 SEA Qualifier.
Nigma Galaxy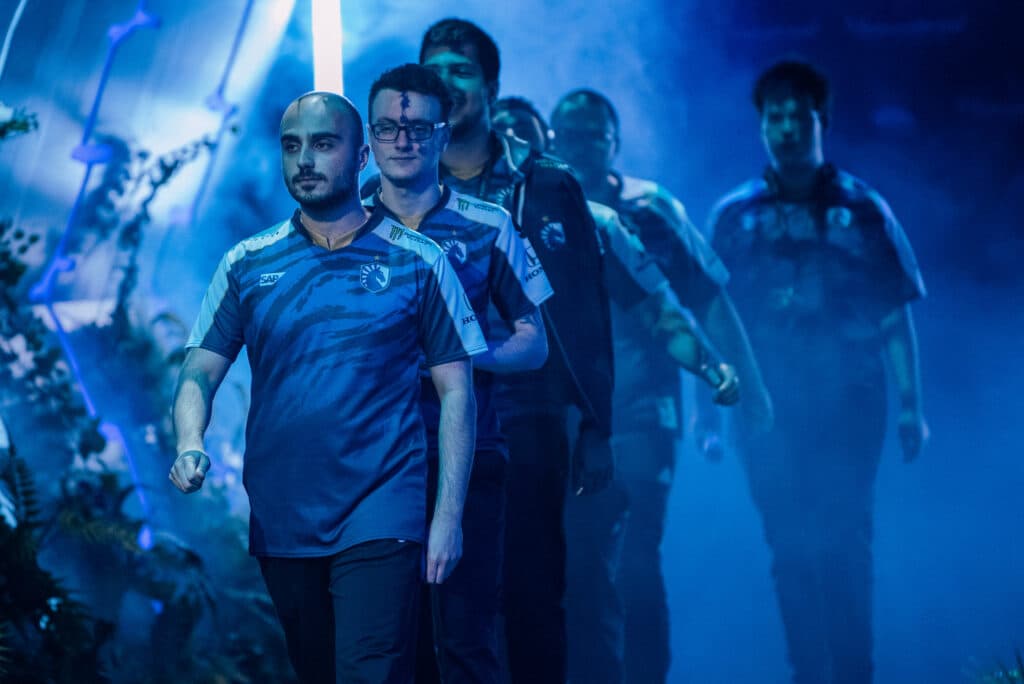 Kuroky and the boys will miss TI12 despite moments of hope.
(Image via Valve)
Yuma "Yuma" Langlet
Kasra "Mikey" Mesbah
Ivan "MinD_ContRoL" Ivanov [STAND IN FOR TEAM SMG]
Maroun "GH" Merhej
Kuro "KuroKy" Salehi Takhasomi
Despite Nigma Galaxy's dwindling performance over the past few years, many still hoped for the TI7 champions to make a return. Nigma Galaxy, with a new roster under Kuroky, had glimpses of hope throughout 2023. But they were still unable to withstand the tough competition in WEU as they take a quick fall during the TI12 Qualifier.
This mark Nigma Galaxy's third absence in a row from the stage of TI. But note that MinD_ContRoL will still compete at TI12 nonetheless, as he stands in for Jaunuel of Team SMG.
Alliance
Charlie "charlie" Arat
Ng "ChYuan" Kee Chyuan
Gustav "s4" Magnusson
Axel "Pablo" Källman
Simon "Handsken" Haag
Another prominent org will miss TI12 and that is the Swedish powerhouse, Alliance. This org plays a big part in Dota 2's history, winning one of the most iconic finals of TI in 2013. Since then, Alliance continued to impose a threat among the worlds best. However, their performance gradually declined over the years.
Alliance's last few achievements at TI weren't really great, settling at the bottom ranks. In 2022, Alliance stumbled upon its hardest road - not only failing to qualify for TI but barely surviving in Division II of WEU. The team most recently faced relegation from the DPC.