With their Major qualification on the line, Faze have done everything in their power to qualify and now wait for the other results to fall in their favor. Before their run at the IEM Fall 9th-12th Bracket, Faze Clan discussed their run at the event and their thoughts on the upcoming major.
FaZe Clan has had a rocky road in 2021. The return of Karrigan was meant to be the victory lap that FaZe should've gone on after the Boston Major 2018. The addition of Twistzz, a member of the Grand Slam-winning Liquid roster, was supposed to give them the firepower they needed to move on from the loss of NiKo. With legendary names like Coldzera and Rain to be the structure of the team, and the young star Broky wielding the AWP, this team was supposed to go on a mega run of form.
That dream never materialized and FaZe went on a nosedive in the world rankings, going as low as #39, the lowest the org has ever been. But a roster change saw 2016's best player in the world getting replaced by 2015's best, as Coldzera got replaced by Olofmeister. Their second event back was IEM Cologne, the first LAN in the past year and the team showed its veteran experience, upsetting Gambit to get to the semi-finals of the event before falling at the hands of a dominant NaVi.
They were propelled to the top 10, but after the tie-breaker rules of ESL Pro League fell against them, they were unable to make a deep run at that event. Now, back at LAN, they failed to qualify for the playoffs after a Mirage stomp by Fiend pushed them to the 9th-12th bracket. Before their run in the bracket, FaZe Clan talked about their run at the event and their thoughts on the upcoming major.
What are your thoughts on the Best-Of-One format used at IEM Fall?
Finn "karrigan" Andersen: There are teams that have a small map pool, four really good maps have a really good chance. Need 3-4 good maps to win Bo1s. If you are playing best of threes, you have to figure out the veto. I obviously like to play around with the veto and I think that's really hard around a best-of-one. Obviously, Bo3, IMO, was a better option for us taking our map pool into consideration.
---
How do you play in this environment when it's LAN but not really LAN. Is it similar to what you and the team had in Cologne? Can you describe the setup?
karrigan: This is like playing for Bootcamp. It's not a studio event, you sit in the practice room, same chair, same monitor, exactly same setup, same height. Everything is like you have been practicing for the last week. It's a Bootcamp environment. The biggest difference is you are playing as five. When in a studio event, you come down, you set up your PC. Different lights, different environments. It is LAN, I'm happy about that. Best of one Online event would not have been fun. It is what it is, the environment is different than a studio event and from studio event to arena, it's a different ball game.
---
For Olofmeister, During the break did you think you would be fighting for a Major spot now?
Olof 'olofmeister' Kajbjer: I did not expect to play the Major at all or the qualifier. Of course, it's very fun. Right now it's very tough, we have a chance again, we will do everything we can to get it.
---
You mentioned you saw the chance to qualify for the Major, but now you have to go through this mini-bracket. How do you think your chances are against OG and then potentially Heroic/BIG?
karrigan: We take one match at a time. We played against OG in the last group stage. I think it's all in our own hands. If we play to our strengths, we will go far. If we are scared of losing, then it's going to be tough. We just have to do one Bo3, one match, one round at a time, and believe in the process of the team.
---
For Twistzz, As a grand slam winner yourself, what are your thoughts on Na'Vi's grand slam win? How does it compare to your Grand Slam win which had tournaments with a live audience?
Twistzz: I think their win is still impressive. I think any Grand Slam win, in general, is impressive. It takes a lot of consistency but I think it would have been away better feeling for them if they won it in front of a crowd on a stage. It would have been better for the fans, for the viewers. I think it's kind of weird that ESL still let it go on during the online season. It is what it is, I'm happy for them. I think it's rough because things get more discredited just cause it's online. They are obviously the number 1 team right now and they deserve it.
Olofmeister tweeted after your loss to Fiend, that you guys played not to lose, while those guys played to win. Do you think the pressure of having to win that match for a confirmed spot at the Major affected your performance?
olofmeister: Yeah I think so. I feel like we didn't play with enough confidence. We basically lost to ourselves, we didn't play as we should have. We were scared to lose against Fiend. I think the importance of the game got to our heads. It was a rough game, but that is something that we all live and learn by, right? These games are the toughest ones to play.
---
There's been a lot of talk about that Major spot that you guys are still fighting for. How important is it for the teams to get that spot and to go to Stockholm?
Karrigan: It doesn't really matter. We had our chances, we have our second chance now, and whatever happens, happens. We felt disappointed yesterday, we don't even need to talk about the matches. This is like single elimination for a normal tournament in the playoff or group stage. We just have to face round-by-round, game by game, and take it from there. Whatever happens, happens. We don't care about what happened yesterday, three days ago, or one month ago.
---
What are your thoughts on the Fnatic match-up? You have faced off against them in both EPL and IEM Playoffs. How do you compare your calling style to ALEX?
Karrigan: I think that's really tough to answer when I'm not inside their Teamspeak. Back at EPL, it was one of those games that we lost to ourselves. Here it was a different game and a different game plan. I now have more information on how they play or what tendencies they have. I think knowing more about them helped me beat them pretty convincingly this tournament.
There were a lot of late matches. Most of us were going to bed at 4/5 am. I don't think it's a very healthy schedule for players to have to do that.We were given the schedule just two days before which is not very convenient in my opinion.
Twistzz
IEM Fall matches have been going really late into the day. Did you guys prepare for the late matches or how does it affect your performance/ preparation?
Twistzz: Of course, we had to adjust our schedule as a team, there were a lot of late matches. Most of us were going to bed at 4/5 am. I don't think it's very convenient, I don't think it's a very healthy schedule for players to have to do that. Especially when they are not given the schedule for the matches earlier in the week. We were given the schedule just two days before which is not very convenient in my opinion. I think we prepared the best we could, some players strive better than the others. I hope they fix the schedule. We tried our best as a team when it comes to the format and the schedule.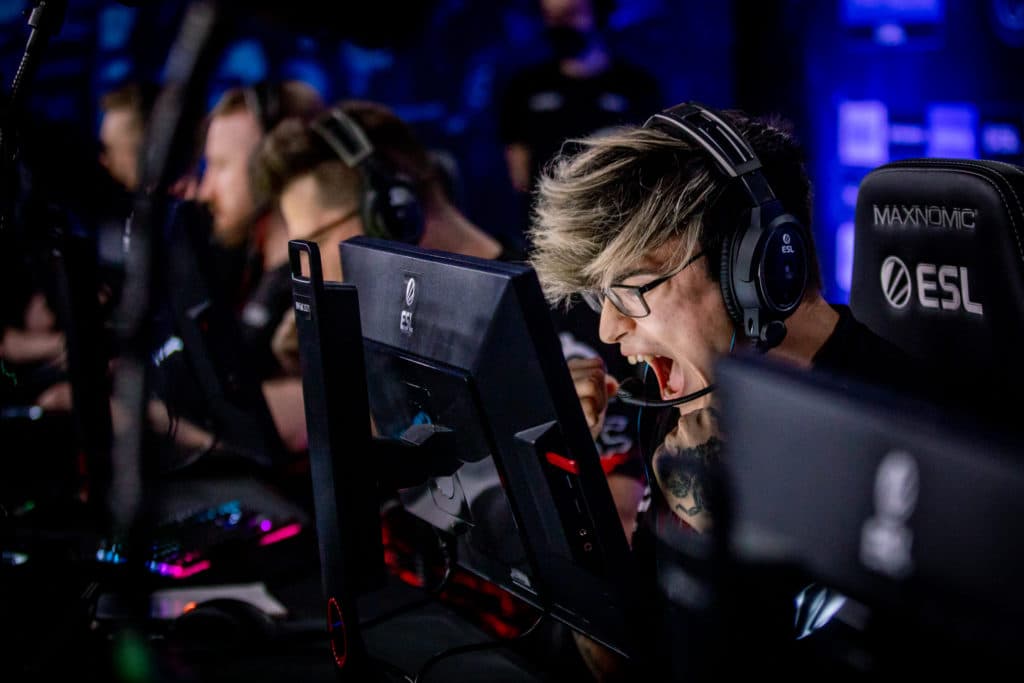 FaZe Clan have secured the 9th place finish at IEM Fall
Your Major streak has still not been broken while the playoffs streak ended at the Berlin Major. You still have managed to make it to every Major so far. How excited are you to be playing at the Stockholm Major, even after taking multiple breaks?
olofmeister: Of course, that's our goal. I'd like to keep the streak alive, but it's not that important for me. It's all about qualifying for the Major. I want to play the Major. It's at home. I want to play it a lot more than any other Major. It's more about playing in my home country than keeping the streak alive.
FaZe Clan has gone on to win the 9th-12th bracket and has done all that is in their power to qualify for the major. Now they will wait for the results of the 5th-8th bracket to go in their favor. If one of Movistar Riders, Copenhagen Flames, or Fiend finish in 8th place, FaZe will qualify for the major. But if G2 finishes 8th that'll be the end of FaZe's major hopes unless an unforeseen circumstance prevents a team from traveling to the major, in which case the slot should probably be given to the EU region.
With the major being played in Stockholm with a crowd and an insane talent lineup, this is one that teams do not want to miss. Not having a legendary name like FaZe Clan not at the major would sour the mood of many fans, even if the team has been inconsistent online. It would also mean the end of Olof's record of having attended every major, which is shared by very few legends like Vitality's Shox.
FaZe Clan has since secured the PGL Stockholm Major spot after G2 defeated Fiend. The PGL Stockholm Major will take place on LAN with a live audience starting October 26.
Image Credits: ESL and Stephanie Lindgren.