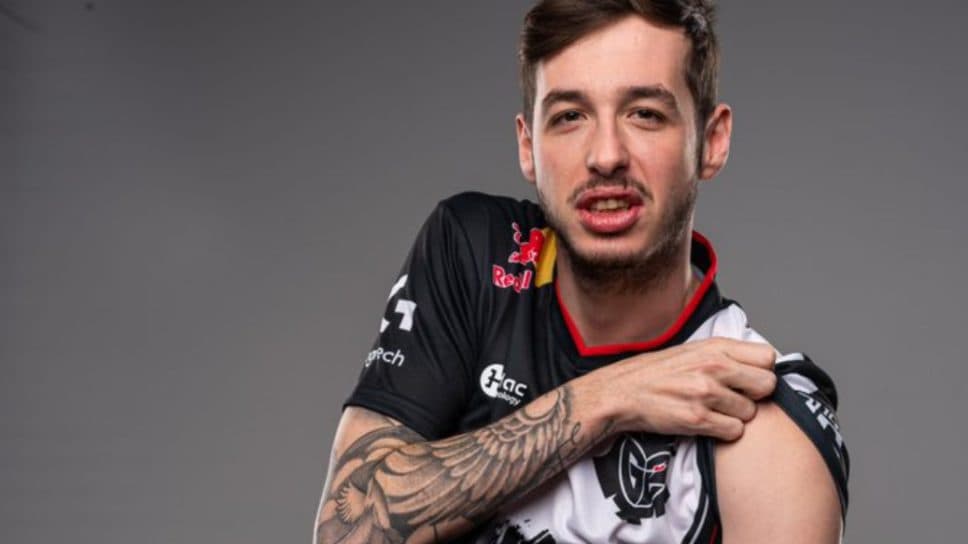 G2 benches KennyS; Brings Back JaCkz
Veteran French AWPer, Kenny "⁠kennyS⁠" Schrub, has been benched after a string of poor results. The CS:GO team will replace KennyS with Audric "⁠JaCkz⁠" Jug. The announcement comes after a series of poor placements for the team. G2 esports bowed out in the group stages of the last three BLAST events, IEM XV World Championship […]
Veteran French AWPer, Kenny "⁠kennyS⁠" Schrub, has been benched after a string of poor results. The CS:GO team will replace KennyS with Audric "⁠JaCkz⁠" Jug.
The announcement comes after a series of poor placements for the team. G2 esports bowed out in the group stages of the last three BLAST events, IEM XV World Championship as well as DreamHack Masters Winter. The team's performance before these events is also nothing to write about.
KennyS Benched After Poor Performance
G2 esports benched KennyS after poor results.
The veteran player has been in poor form for most of the past few months. With a 0.98 rating and just 0.61 kills per round, KennyS has not lived up to the team's expectations. As the team's primary AWPer, KennyS shouldered a lot of responsibility to direct the team's performance. As a veteran player, his experience was invaluable, but could not make up for the massive downgrade in form.
Kenny is a pillar within G2 and a legend in the scene," coach Damien "maLeK" Marcel said. "We have shared incredible moments and memories together. We all feel that, though difficult, a new home for him will be a great opportunity to remain at the top.
KennyS has been a part of G2 esports since the organization's French foray in 2017. While he has seen many teammates come and go, the organization has held on to the veteran AWPer due to his experience and performance. When Nikola "⁠NiKo⁠" Kovač was added to the team, François "⁠AmaNEk⁠" Delaunay and Jackz would often rotate in and out of the roster. Jackz was finally benched, but it was not for long. With KennyS' departure from the active roster, Jackz will make a comeback to the active squad.
Role-Changes in G2
"We are excited to have JACKZ return to the team, bringing his flair, creativity and a new balance to the team," maLeK said. "NiKo repositioning as a hybrid AWPer gives us a more open-minded approach while also providing more flexibility within our game and the current meta. Although bittersweet, we are confident these changes will bring back some great CS by G2 to the server.
With KennyS benched, the team lost its primary AWPer. With an abundance of rifles, G2 will use Niko as a hybrid AWPer from time to time. Recently, OG benched KennyS's former teammate, NBK from its active roster.
KennyS social media posts raise speculation of a big announcement in the next few days.
G2 Esports current CS:GO roster is as follows:
François "⁠AmaNEk⁠" Delaunay.
Nemanja "⁠nexa⁠" Isaković.
Nemanja "⁠huNter-⁠" Kovač.
Nikola "⁠NiKo⁠" Kovač.
Audric "⁠JaCkz⁠" Jug.
Featured Image Credit: KennyS.
Rohan
Started esports with Dota, moved to CS, then OW, back to Dota 2, and now a bit of Valorant. I love city-building games, and have spent hours in Cities: Skylines only to have the traffic defeat me. Currently on a reading spree - the aim is to read 150 books in 2023. Can I do it? Would you?