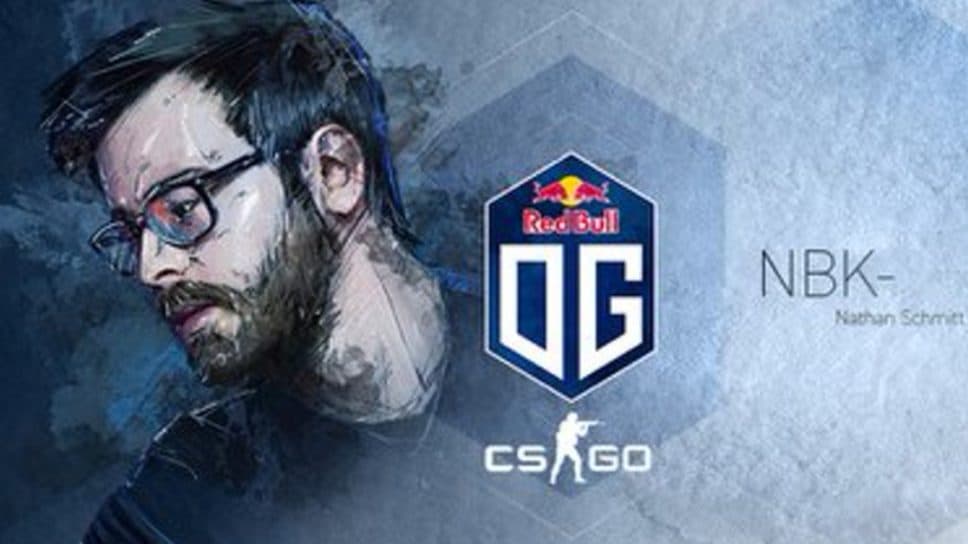 OG to Reportedly Drop NBK From its CSGO Roster
OG's CSGO roster is reportedly looking to bench NBK. The team is already looking at options to replace NBK.
OG's CS:GO division is set to make a roster change according to a recent report by French outlet Vakarm.net. OG will part ways with NBK and the team is looking to other options to replace the veteran player.
NBK has been a part of OG since the organization's CS:GO entry. The player has been a crucial part of the roster lending valuable experience and firepower to the lineup. Differences in the team's in-game vision between NBK and the rest of the squad led to this decision, according to the report by Vakarm.net.
A Strong Start in CS:GO, But a Disappointing Finish
OG had a very successful entry in CS:GO breaking into the top ten within a year of its entry. The team counted a mixture of young talent and experienced players on its roster. OG peaked at rank 6 in December 2020 but has since seen a steady decline in performance. The last few tournaments have been a forgetful affair for Team OG fans.
A big reason for OG's disappointing results has been the non-performance of ISSAA and NBK. ISSAA has been playing from home with high ping in the era of online CS:GO due to various COVID restrictions. The player was also unable to attend OG's bootcamp, an added obstacle to the team's strengths.
NBK
reportedly had many differences in his in-game vision with the rest of the squad and as a result, will get the boot from the team. 
Team OG has had a series of poor results lately. The team finished in the 5-8th place at cs_summit 7 losing to Heroic in the quarterfinals. The team's poor string of results continued at BLAST Premier Spring when it lost to BIG and later Astralis. OG did not win a single map in this tournament bowing out in the 13-16th place. IEM Katowice 2021 was the final straw for the roster. OG failed to win a single map in the group stage as the flaws in the current roster became more apparent with every match.
Who Will Take Replace NBK on OG?
OG is reportedly looking at benched players and those that were a part of organizations that closed their CS:GO divisions in the recent past. There is a long list of experienced players who are still searching for a team.
OG's current CS:GO roster is as follows:
Aleksi "⁠Aleksib⁠" Virolainen.
Valdemar "⁠valde⁠" Bjørn Vangså.
Mateusz "⁠mantuu⁠" Wilczewski.
Issa "⁠ISSAA⁠" Murad.
CS:GO fans can watch OG compete in the upcoming BLAST Premier Spring Showdown tournament that kicks off on April 13.
Rohan
Started esports with Dota, moved to CS, then OW, back to Dota 2, and now a bit of Valorant. I love city-building games, and have spent hours in Cities: Skylines only to have the traffic defeat me. Currently on a reading spree - the aim is to read 150 books in 2023. Can I do it? Would you?