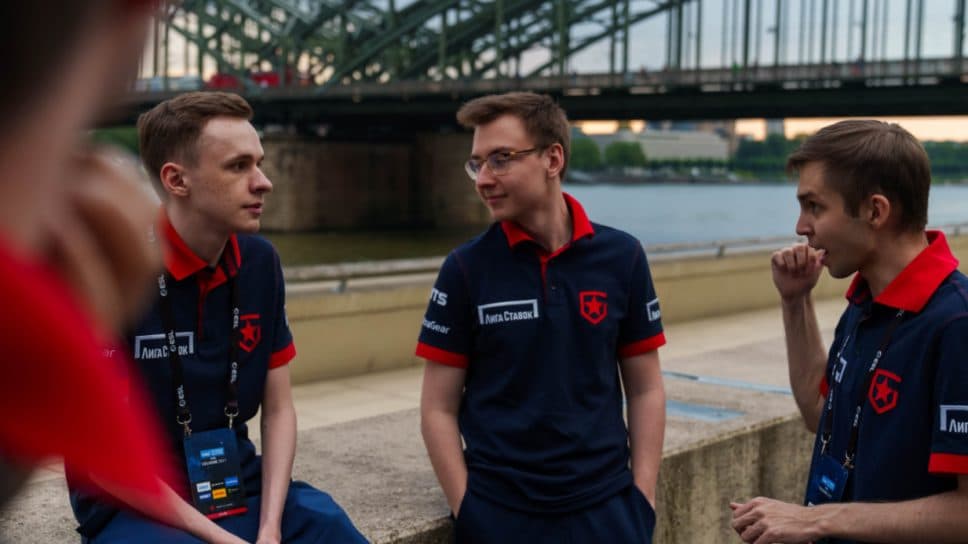 IEM Cologne: Predictions for Gambit versus G2
G2 take on Gambit Esports for a semi-final spot. Gambit has had an edge online, will it be different on LAN? Here are our thoughts. (Image: @GambitEsports)
The competition is heating up in IEM Cologne. 24 teams flew out to Germany to compete and now only 10 teams remain in the race for the title. Making this an ideal time for some IEM Cologne predictions! Our CS:GO editorial staff Anirudh "Paladin" Ajay and Arnav "XL" Shukla go head-to-head to predict the outcome of a crucial match between G2 and Gambit Esports for a spot in the semi-finals.
Times are in BST
IEM Cologne: Gambit Esports (1.52) v G2 Esports (2.54)
Background info: Two of the best teams Counter-Strike has to offer go head to head for a spot in the semi-finals. The European side of G2 has had a tough time in the head to head against Gambit, but LAN may spell a different story. For reference Gambit have won all three of their previous encounters online. Making IEM Cologne predictions is tough, so here are our writers Paladin and XL with their thoughts.
The match between Gambit Esports and G2 Esports is for a spot in the semi-finals. The loser will not be eliminated, but instead enter the playoff stage in the quarter-finals.
In favour of G2
Anirudh "Paladin" Ajay: On G2's side of things, Nikola "NiKo" Kovac and Nemanja "huNter" Kovac have absolutely decimated Complexity and BIG on route to their meeting and have greeted LAN in open arms. G2 have looked very dangerous on the map picks of their opponents and I think Gambit will suffer the same fate.

The CIS stars of Gambit have done well in their debut so far on the LAN stage. Dmitry "sh1ro" Sokolov and Sergey "Ax1le" Rykhtorov have both taken turns looking shaky during both of their games, however. Gambit still continue to have dominance on their map picks and carry on the momentum to the deciders, but have looked mortal on maps like Ancient.
Although online has boded well for Gambit against the European G2 lineup, I still think that the LAN stage has markedly boosted the chances of NiKo to power through to the semifinals and cause a serious upset.
---
---
In Favour of Gambit Esports
Arnav "XL" Shukla: Gambit for me is still the best team in the world by far. Sh1ro and Ax1le have always had a few shaky maps, even in online event but their team structure and tactics remind me of Prime Astralis.
On top of that nafany has got a huge boost from being on LAN consistently appearing at the top of the leaderboard. Gambit might have lost a map each to NIP and Mouz but they are both top 5 teams in the world and are bound to do well on their own picks at least.
G2 on the other hand has gone up against borderline top 10 teams in BIG and Complexity and shown similar performances. NiKo might have stepped up in a huge way but as Analysts used to say for 2018 Astralis, you can be the best player in the server but you can't kill them if you're blind. Gambit's system has consistently shutdown G2 and I see no reason to believe it will change this time around.
---
---
Confident that Gambit Esports will slay on LAN? Or are you certain G2 will pull off an upset? Visit the Gambit vs G2 match page to make an official verdict.
Flavio Spertini
Editor
Flavio "Scaryplay" Spertini is a 22-year old medical student in Rome. When he's not writing about esports he is brushing up on his Japanese.