By far the easiest group for the world number one. There really is no room for failure for FaZe.
After a topsy-turvy Group A that came right down to the wire, EPL Season 16 continues with Group B. With NaVi's giant fall, ending the group with only 2 wins to their name, it is upon FaZe to show the world they can continue to be the world's best team while others stumble. Also looking to make a name for themselves is HooXi's crew in G2 and a tiziaN-less BIG Clan. Who will end up taking the playoff spots?
Image Via Adela Sznajder/ESL Gaming/ESPAT
FaZe Clan: Vying for an Era
As the number one seed, FaZe Clan has been given by far the easiest group of the bunch here. G2 has been shaky but slowly improving. BIG doesn't look like they have significantly improved with k1to, and Outsiders are a shell of their old selves these days. If FaZe does not take the number one position in this group, it will be a massive failure for the roster.
Karrigan's tactical prowess is undeniable, and when that fails, you have 4 people who will blow your head off faster than you can call out their location. Twistzz, Broky, and ropz have played their roles to perfection as the main star trio, and Rain being the X-factor steps up when required to carry FaZe through difficult finals. The team is targetting the trophy once again. Let's just hope they don't forget the first step in ESL Pro League Season 16 Group B.
G2 Esports: HooXi Signing a mistake?
The new G2. Their failure against Liquid and a s1mple-less NaVi were appalling, but the match against BIG made Hooxi's statement look genius. The team isn't consistent yet, but 5 days of officials might just be what puts them into the 5th gear. We've all seen the highlights NiKo, hunter, and m0nesy still produce on every map. And while JKS' numbers haven't been great, he performs the anchor roles in the team and has been doing a serviceable job at that. Albeit with some ring rust.
Just like FaZe, they have no right to lose out on the playoffs in this group. If they do, we might already have to start reconsidering our thoughts on the team.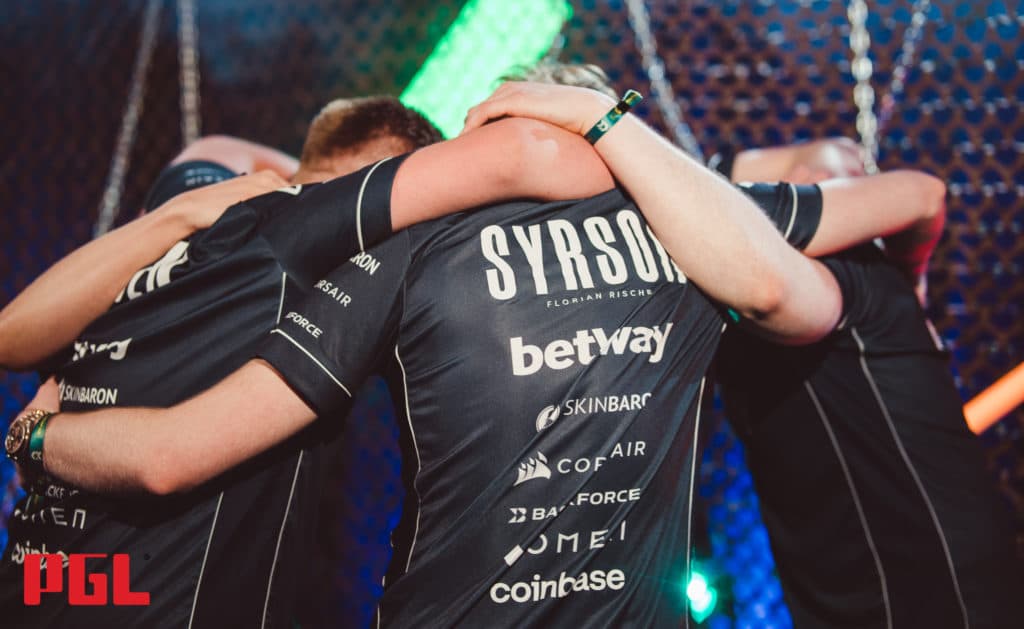 Image Via PGL
BIG Clan: The k1to Conundrum
Ever since the addition of faveN at the beginning of the year, BIG has been experimenting with their roster. And now they look like they have settled on tiziaN being the one left out. With k1to coming back in, the team hasn't missed a beat. But before the change, they were already an okay team. Now they really depend on k1to be the difference maker in games. If k1to does well, the team can beat solid opposition. But if he disappears, the team isn't going to be able to perform to the same level. While they do have a good chance for playoffs, they will have to put in good performances game after game to do it.
Outsiders: Need to Reinvent
6 months ago, Outsiders used to be one of the most exciting rosters in the world. Their playstyle made not only their fans sweat but their opponents too. Now, however, with the absence of Yekindar and Buster, the team just doesn't have the same potency. Jame and Qikert are still there, but the identity of the team has changed. Just the firepower of Jame, Qikert, and Fl1t is enough to challenge these teams. But this event will be an important test of whether they can create a new style that works for them with this new roster. If not, then this team will be yet another "What If" caused by the geo-political situation going on in the world.
MIBR: Ruining a legendary name
MIBR, one of the most legendary brands in CS history, has been ruined by their decision to bring it back in CS:GO. FNX had it absolutely nailed, every roster they make under this banner decreases its value more and more. The team was already not a competitive team internationally, but with the benching of WOOD7 and Chelo moving over to Imperial, the team has been gutted. Not only was Chelo their best player, but he had also taken over the mantle of IGL in WOOD7's absence.
When the team isn't even a top 3 Brazilian team, it becomes painfully obvious that it is now just a way to leverage the region's vast numbers. They have no chance of making a dent in this event's standings.
Image Via PGL
FTW: The Portugese underdogs
For the Win, is Portugal's second team after SAW. The team was able to make it through the EPL Season 16 Conference to qualify for this event. Their headlining player is Stadodo, who was part of the swap deal from SAW to FTW. Being a Portuguese team, just qualifying for EPL is a big achievement. With at least 10 maps guaranteed, they will gain invaluable experience for the future.
---
EPL Season 16 Group B begins with FaZe's game against FTW. A good game to get into the rhythm of officials before taking on the harder opponents like G2 and BIG. But the expectations are on FaZe to top the group and then win the event. With their eyes set on creating their own era, this is the next trophy they need to win.