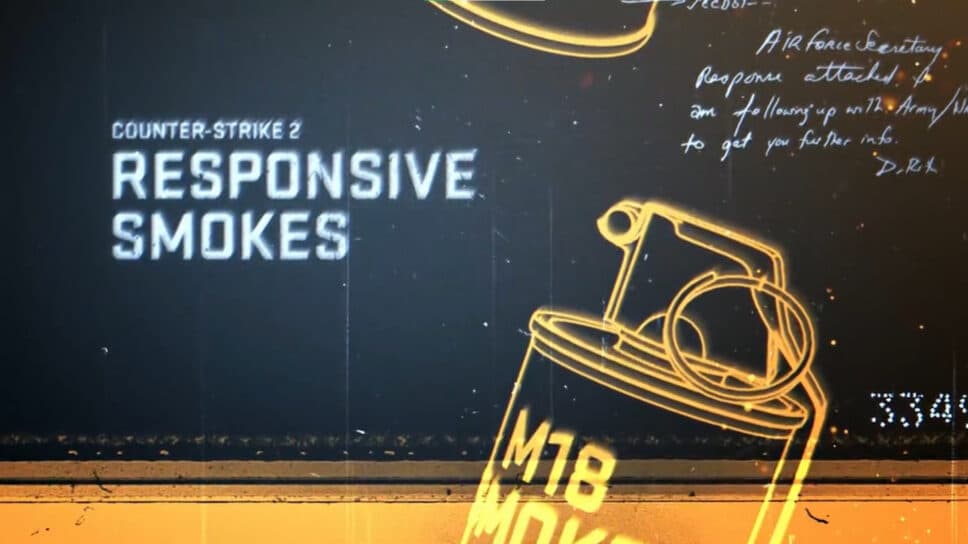 Counter-Strike 2 innovates in the way smokes are used in-game
The way smoke grenades work in Counter-Strike is changing.
Counter-Strike 2 is officially coming! With it, new innovations to how gameplay functions will change the way players play. One of the biggest changes coming in Counter-Strike 2 is to smokes.
The way smokes will function in the new game has changed massively compared to CS:GO. Valve are calling them "Responsive Smokes", because of the new ways that they interact with their environments.
Smoke grenades have been vital to CS gameplay for years, with the chance to block off the vision of enemies vital to certain strategies and play calls. It is a tactical cornerstone of the Counter-Strike experience.
New smokes will interact with the objects on the map, moving around different items and filing space. (Image via Valve)
Previously, smokes would create a cloud of smoke to obscure vision and it would be the same shape and size every time it was thrown. That is changing.
New smoke physics for Counter-Strike 2
In CS2, smokes will be made up of volumetric shapes and will respond to other polygonal objects in the map. This means that smokes will interact with boxes, doors, crates and will move around them accordingly.
All players will now see the exact same smoke too, which wasn't the case previously. The smokes will stay consistent regardless of the positioning of each player on the map.
The new smokes will fill areas available with its new polygonal logic. (Image via Valve)
Smokes will also fill spaces where available. If there is a crevice or a cubby that has a smoke thrown into it, it will fill the first available space to it.
Smokes will now react to bullets and nades
Smokes will also react to different actions in the game. Bullets, grenades will change the way that a smoke grenade is shaped. A player can shoot through a smoke grenade with any of their guns to cut a hole in the smoke to create new lines of sight. The hole will only be temporary as the smoke closes itself up immediately after.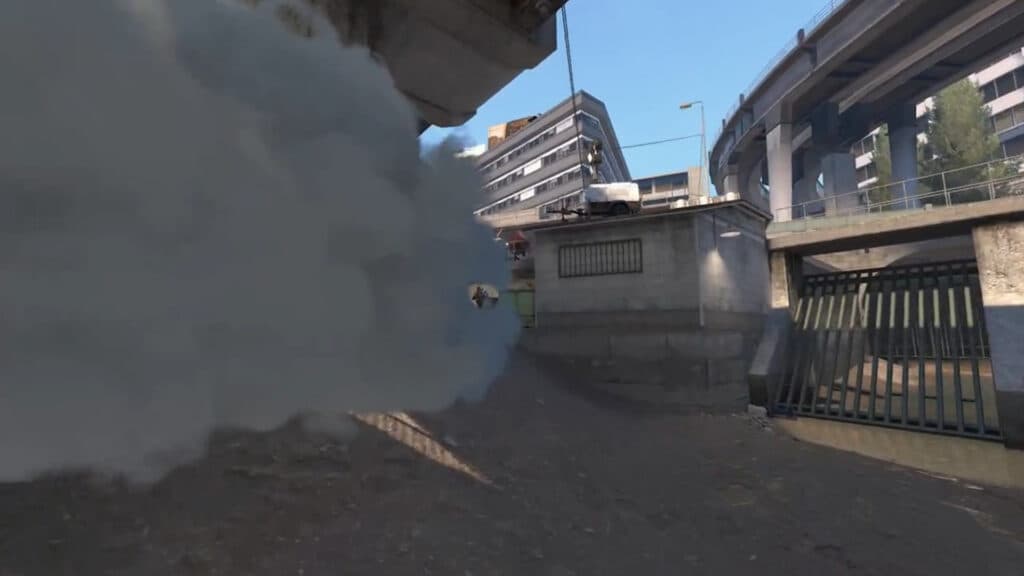 Players can now cut holes in smokes by shooting through them, allowing for new opportunities to see opponents. (Image via Valve)
Grenades will also interact with smokes in the same way. They will clear big areas of smoke for a moment to allow players to gain information before the smoke replaces itself.
These new ways of interacting with smoke grenades will make tactical plays using smokes more dynamic. It will increase the variety in situations where they can be used and bypassed.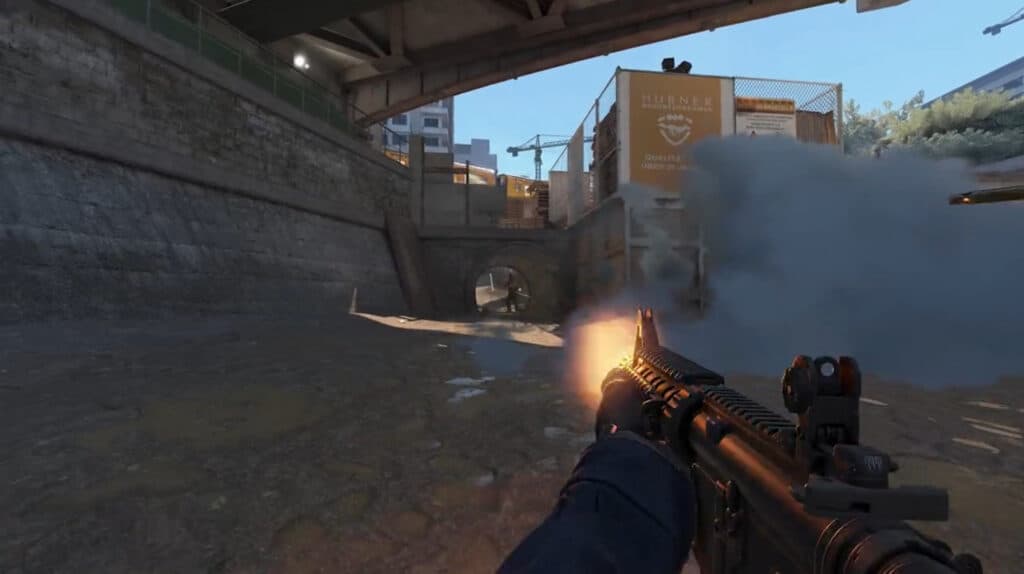 A grenade pushes smoke away and creates new ways to break through and spot enemies. (Image via Valve)
Counter-Strike 2 will release in Summer 2023. It will perhaps bring an end to an 11-year run of Counter-Strike: Global Offensive. The limited test of CS2 will begin immediately from Mar. 22, with select players getting the opportunity to try the game early. Changes to smokes are just the start of the run of changes coming as CS moves into a new era.
---
Stay tuned to esports.gg for all the latest news on Counter-Strike 2, including the updates to game mechanics like smokes.