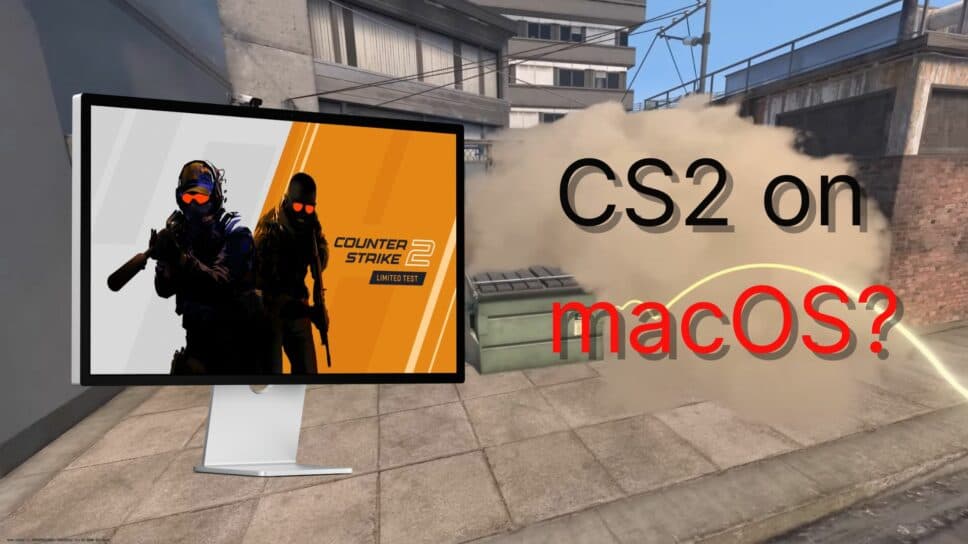 CS2 on Mac: All you need to know on Counter-Strike 2's availability on macOS
Not yet, but Mac players should not rule out the game's availability on MacOS devices just yet.
One of the most anticipated FPS title releases in 2023 is Counter-Strike 2. Slated for a Summer 2023 release, Counter-Strike 2 brings improved graphics, new responsive smokes and significantly better gameplay. But for one section of the Counter-Strike fanbase, a perpetual question remains. So, is Counter-Strike 2 coming to Mac?
Is Counter-Strike 2 Coming to Mac?
As of now, CS2 is not playable on Mac. However, this does not mean the game will not be available on Mac after launch later this year.
Counter-Strike 2 is still available in Limited Test Beta and will launch in Summer 2023. Even though Valve has revealed the minimum Specs required for the game, they have not yet revealed the game's Mac availability. 

So for now, if you want to play Counter-Strike 2 on your Mac, you will have to use Bootcamp. Of course, you need to make sure that you have access to the Counter-Strike 2 Limited Test Beta before you boot up your Mac to play the game.
You will have to ensure your Mac has an Intel chip and potentially at least 64 GB of free space available. Bootcamp installs Windows on your Mac, but unless you are sure you want to install Windows on your Mac, we do not recommend doing this just to try out the game.
That being said, Mac users need not worry too much as we expect Counter-Strike 2 to come on Mac. CS:GO was one of the first FPS titles to feature cross-play between PC and Mac. With Counter-Strike 2 essentially being a free upgrade to Counter-Strike Global Offensive, players can expect the game to be available on Mac.
Will Counter-Strike 2 be available on macOS?
There is no official confirmation as of September 2023, however, it would be a huge surprise if Counter-Strike 2 would not be available on Mac.
In terms of capability, most of the newer Macs are more than capable of handling the graphics request of Counter-Strike 2. However, it would largely depend on the minimum system requirements that Valve officially releases post the game's launch.
Counter-Strike 2 is a brand new game, a free upgrade to the ever-popular Counter-Strike Global Offensive. The game features significant graphics upgrades, responsive smokes, and a new sub-tick system. The sub-tick system will ensure players with greater computer power will be able to utilize the game's improved graphics to their full potential. At the same time, it will also ensure that the game