"I want to join the best team, I want to be on the best team, and I want to make it the best team."
DreamHack Atlanta draws near! Prior to this event, Luminosity players won the Call of Duty: Mobile Snapdragon Pro Series Season 3: North America (CoD Mobile SPS Season 3 NA) tournament. This earned them spots in DreamHack Atlanta's CoD Mobile World Championship! We sat down with Luminosity's Maiwand "Vague" Zai and Brian "Tectonic" Michel for a chat about CoD Mobile esports, what it takes to claim victory, and more.
Assembling a team of champions
When CoD Mobile first launched, Tectonic was a college freshman with some free time. Back then, he played a couple of hours daily just for fun. He mainly focused on the Search & Destroy game mode. Meanwhile, Vague shared that his competitive esports journey began with Critical Ops. The two players became aware of each other through this game.
After switching their efforts to CoD Mobile, Vague and Tectonic won the 2022 CoD Mobile World Championship under the Tribe Gaming flag. Later, the two players joined Luminosity — the very team that they faced in last year's grand finals.
"Even though we beat them, me and Vague and Marshy after he joined, I was like, 'We're still missing something,'" Tectonic said, referring to defeating Tribe Gaming and the addition of player Angel "Marshy" Gonzalez. "And we believe we found it in Luminosity. So we're looking forward to bringing that into Champs 2023."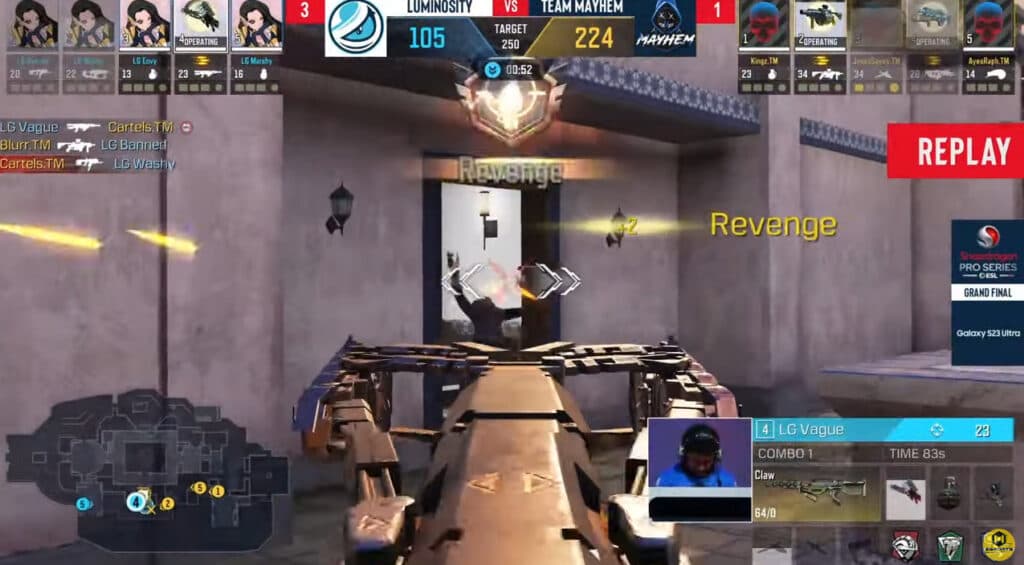 Luminosity versus Mayhem during CoD Mobile SPS Season 3 NA (Image via ESL Gaming)
In terms of staying motivated, Tectonic's driving force is winning. He recalled a disappointing 2020 that made him reconsider choosing teams based on friendships.
"I want to join the best team, I want to be on the best team, and I want to make it the best team," he said. "I never want to be in a position where I have to lose the whole year again."
CoD Mobile livestreams and content creation
On top of competitive CoD Mobile duties with Luminosity, such as weekly practices, both Tectonic and Vague are content creators. Tectonic, for example, streams on Trovo.
According to him, although Trovo might not be everyone's favorite streaming platform, it's actually beneficial for streamers looking to grow their audience. When one content creator finishes their livestream, the platform automatically hosts the next person under the same agency or group of creators.
"Streaming on top of competitive isn't too hard," Tectonic said. "A lot of the time now, I'll play ranked for two or three hours leading up into my scrims. That way, I get a good warm up prior to that."
"I try to be as involved in the chat as much as possible," Tectonic added. "I won't even monetize my stream just because I'm here to talk to the chat. I'm here to let them watch and I don't want to do anything to ruin that."
As for Vague, creating content is easier during scrim sessions because his YouTube channel's focus has always been on competitive gaming. Recording quality scrims, particularly the more exciting ones, attracts more viewers as well.
"There's all kinds of people, so whenever I get the chance to clip it and name it, it definitely does do a good amount of numbers. Especially the 1v1 series that I do. So being able to be in the competitive scene and mixing in the content is just super easy for me because whenever I'm stuck and everything's been used, I can always just rely on posting competitive gameplay."
Luminosity versus Mayhem gameplay (Image via ESL Gaming)
Vague and Tectonic on Luminosity's team synergy
The 2023 CoD Mobile World Championship will take place at DreamHack Atlanta between Dec. 15 and Dec. 17. It will feature 16 teams across different regions. Tectonic and Vague believe that Luminosity's team synergy will give them the winning edge.
Vague noted that Luminosity's positive team atmosphere, for example, gives everyone a chance to contribute ideas. There isn't a single, dominant voice.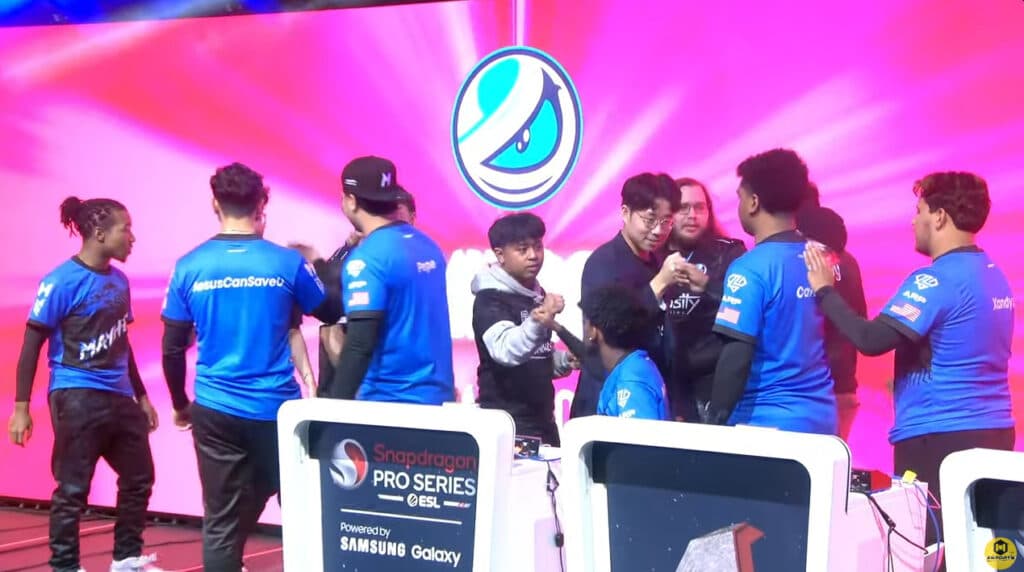 Luminosity advanced to the 2023 CoD Mobile World Championship (Image via ESL Gaming)
A prime example of this is Vague's evolution as a player. He shared how "small talk" helped with team synergy and turned aggressive, solo approaches into team-oriented ones. Additionally, working with Luminosity led to playing around with his in-game settings. He recently lowered his field of view (FOV) for increased accuracy.
"We've kind of created this synergy," Vague continued. "We just have that constant small talk with each other. Whenever I want to get off the hill to do something, I call for one of them. And they just come in, which is really good. Small talk is definitely one of the things we lacked when we first started out with this team. But as time went by, we definitely have increased on our overall scale when it comes to that. And that's one of the big things that I personally think is going to help us win Stage 5."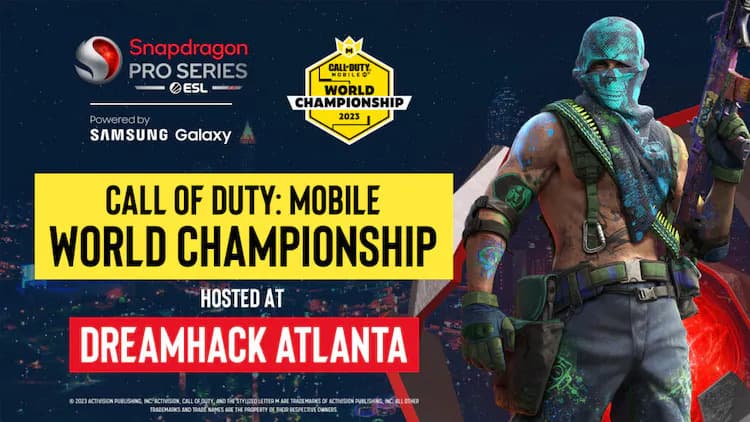 Stage 5 information (Image via ESL Gaming)
Tectonic expressed confidence going into the CoD Mobile World Championship as well. He noted that he's aware how many people view Luminosity as one of the top contenders. High expectations exist both externally and internally. However, he emphasized a focus on their own game rather than underestimating opponents. The goal is to stay grounded and enjoy the experience.
"We just can't get overconfident," Tectonic said. "I feel like this team definitely could take it this year. No doubt about that. But then it just comes down to are we like mentally prepared if we do lose? Can we bounce back? Similar to like how Tribe did last year from the loser's bracket. We can't underestimate our teammates. And we can't go in thinking we're winning this regardless, but we play to play our game and it will be fun."
Here's Luminosity's full CoD Mobile roster going into the final stage:
Thomas "Hippo" Ik-Hyun Kim (Coach)
Joel "Clout" Torres (Coach)
Kent "Banned" Nerves
Alex "Envy" Primitivo
Christian "Washy" Manalo
Angel "Marshy" Gonzalez
Brian "Tectonic" Michel
Maiwand "Vague" Zai
That's all for now. Stay tuned on esports.gg for more CoD Mobile news and updates!