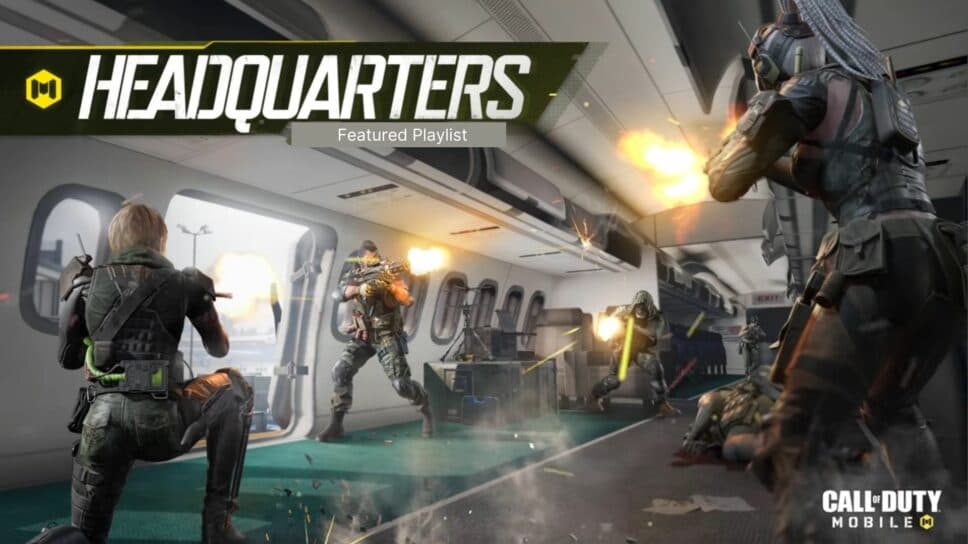 How to access and play Headquarters mode in CODM
Headquarters is now a featured playlist starting Season 8: Error 404 in Call of Duty Mobile.
The Call of Duty Season 8 has brought about a bunch of new features, weapons, map optimization, and more. There are also new playlists for players to enjoy and test their skills. Headquarters is a featured playlist in CODM Season 8 and here's everything you need to know about this former private playlist. 
How to Access Headquarters Playlist in CODM?
Image Credit: Call of Duty Mobile
Headquarters is an objective-based playlist. Before Season 8, it was only available in private matches. However, with CODM Error 404, Headquarters will now be a featured playlist.
Headquarters is a 5v5 game mode. Teams compete against each other to secure control over a Headquarters that spawns randomly on the map. Ten seconds after the start of the match, the Headquarters will spawn leading both teams to a particular area of the map. As teams jostle to take control, it results in continuous battle and a lot of action for players on both sides.
Image Credit: Call of Duty Mobile
Once the Headquarters spawns, it is visible by a Yellow circle on the minimap. To take control of the Headquarters, teams need to position themselves in the circle and load up their control of the point. 
Once a team completely captures the Headquarters, it will start earning points. However, there is a caveat in this mode, the defending team will not spawn until the attacking team takes over control. Meanwhile, the attacking team will respawn continuously and attempt to either attack the Headquarters or deplete the enemy's health bar. The first team to accumulate 100 points wins the game.
Once the Headquarters is destroyed, it will not respawn in the same place again. Instead, a new Headquarters will spawn on the map and it would most likely be at random. The new HQ cannot spawn until the old one is destroyed. Once destroyed, it cannot be captured again. 
How to play Headquarters in CODM?
Image Credit: Call of Duty Mobile
Headquarters is a featured playlist in Season 8 and will run from September 15 to 21. While we have explained the basic concept of the Headquarters above, different teams employ different strategies in this game mode.
The key is to not be caught out all alone in this game mode. Since the defending team will not respawn, it becomes imperative to stick together and defend together. Each successive wave of attack will weaken your defenses. While ultimately, it is almost a given that the enemy team will capture the Headquarters, the key lies in how long you can defend the Headquarters as your teammates (or you) fall. 
However, sticking together does not always mean staying in one place. Defenders can be extremely stealthy in this game mode. Since attackers are always regrouping and planning their attack, defenders have a lot of time and positional advantage. The key is to use these advantages without dying.
From an attacking perspective, Headquarters rewards any kill. The objective is to kill as many opponents as quickly as possible. Since defenders might often clump up together as you clear out the outer reaches from the Headquarters, you can use certain grenades or zone-clearing tactics to deal a lot of damage before the fight. Communication becomes key in such situations, as the choice of target determines how many opponents you can eliminate.