Here's what to expect in the new season.
The next Call of Duty: Mobile (CoD Mobile) season is launching soon! Read on for the CoD Mobile Season 10 countdown, release date, and more.
CoD Mobile Season 10 countdown
The next season of CoD Mobile launches on Nov. 8 at 5 p.m. PT. The official social media page for the game announced this. The post also noted that CoD Mobile will celebrate its fourth year!
To find out what 5 p.m. PT on Nov. 8 is in your local time, use this free time zone converter. Just enter your current time zone and do the comparison.
The Bruen MK9 weapon in CoD Mobile (Image via Activision Publishing, Inc.)
What to expect in Call of Duty: Mobile Season 10
The upcoming season will be a masquerade-themed anniversary one. Additionally, the CoD Mobile 4th Anniversary Pass Battle Pass will feature new operator skins, weapon blueprints, calling cards, and CoD Points.
Here's a list of what to expect in CoD Mobile Season 10:
Premium Pass

Ether — Bird of Paradise

David Mason — Maestro

Domino — Nocturne

Beatrice — Midnighter

Weapon Blueprints

RUS-79U — Killer Motley

Krig 6 — Venetian Metals

HS2126 — Triumphant Beat

DL Q33 — Crystal Chandelier

Bruen MK9 — Bird of Paradise

Ground Forces Rewards

Francis — Dark Opulence Operator Skin

RPD — Enchanted Evening Weapon Blueprint

Backpack — Evening Enchantment

Ground War: Breach

A 16-versus-16 (16v16) Multiplayer Mode

Features Attackers, Defenders, and Vehicles

Involves capture points on the Memnos Island map

The Club

Lets players interact with characters or other players

Features minigames such as Kaboom, Knife Game, Darts, Boxing, Keep Jumping, and New Dance Floor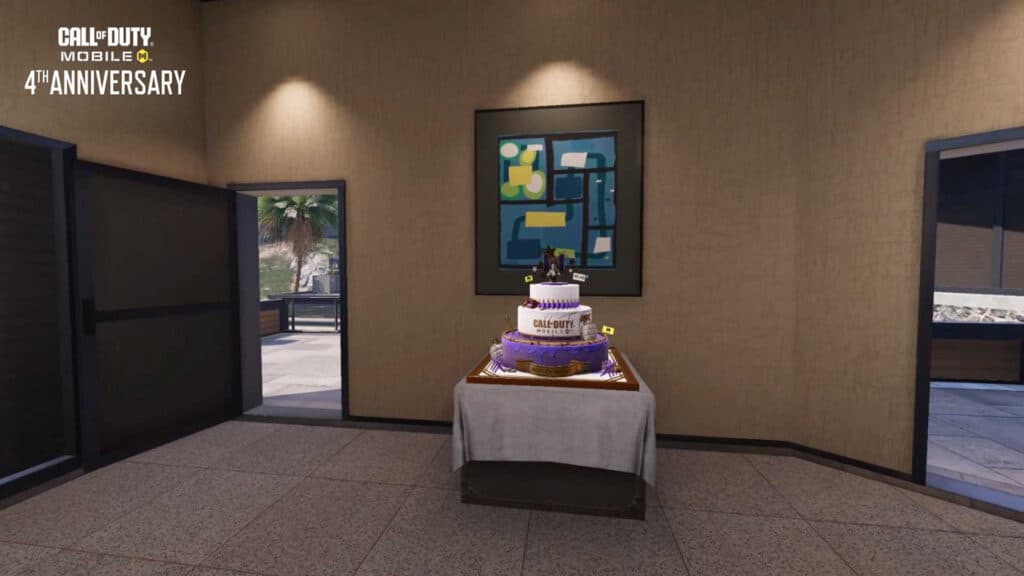 The Club screenshot (Image via Activision Publishing, Inc.)
CoD Mobile gets Ground War: Breach event and more
As for the themed event of the season, it will be connected to Ground War: Breach and the anniversary. Players will be able to earn in-game rewards such as the Type 25 — Battle Grandeur and Antonov — Knight's Standard items.
Completing events and seasonal challenges will grant players with operator skins, weapon blueprints, Battle Pass XP, and even the new Nail Gun weapon. This weapon will do high damage at close range.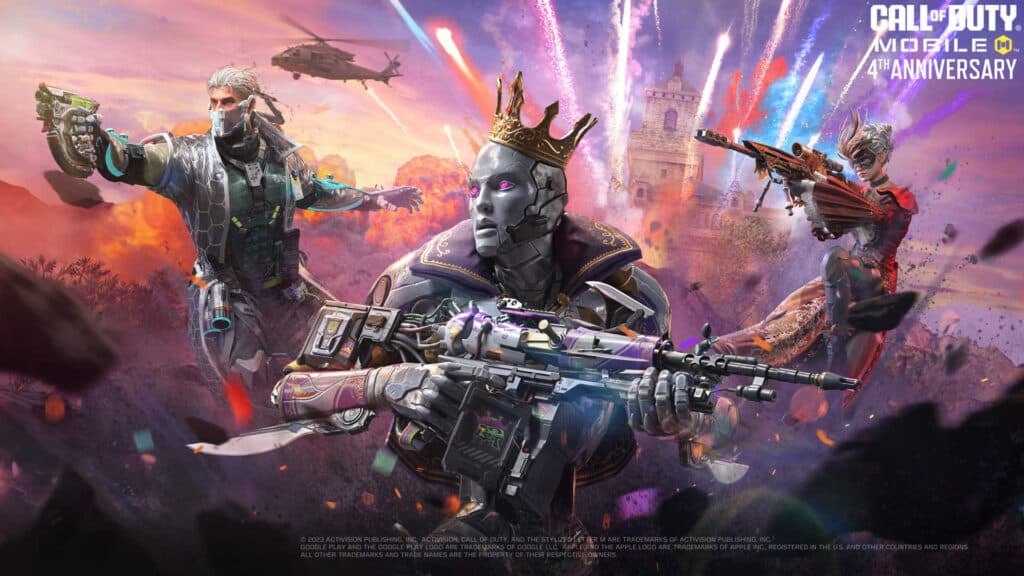 CoD Mobile Season 10 celebrates the game's fourth year (Image via Activision Publishing, Inc.)
CoD Mobile Season 10 draws
Additionally, the new season will have its share of draws. They will include the following:
Legendary Operator Draw

Legendary Richtofen — Dark Designs

Operator Skins

Synaptic — Archon Rex

Nyx — The Venetian

Legendary Weapon Blueprints

Arctic .50 — Venetian Scope

Outlaw — XXX

FFAR 1 — Pharoah's Words

Bruen MK9 — Deadly String