Call of Duty: Mobile player Aerith talks esports, content creation, and women in gaming!
In an exclusive interview with esports.gg, competitive CODM player and content creator Aerith shared the secrets to achieving a 55-kill game and more.
As a Call of Duty: Mobile (CODM) esports player and content creator, Aerith stood out when she competed in ESL FACEIT Group's Snapdragon Pro Series (SPS). Not only did she achieve a 55-kill game, but she was also one of the first women players to qualify for the 2023 SPS CODM Challenge Season. We sat down with Aerith for an interview about her CODM journey, content creation, the future of CODM esports, and women in gaming!
CODM screenshot (Image via Activision Publishing, Inc.)
Aerith on Call of Duty: Mobile and content creation
Aerith got into the esports scene when she started playing Critical Ops, which is a first-person shooter (FPS) game. Back then, she focused on competitive gameplay and only went into casual lobbies to make videos. To her, playing in tournaments and participating in scrims meant faster improvements. When she got introduced to CODM, this competitive drive was no different.
"When I first started the game, I really enjoyed playing competitively," Aerith said, referring to CODM. "I improved a lot quicker because I'm playing against opponents that are also trying to be competitive rather than just playing casually."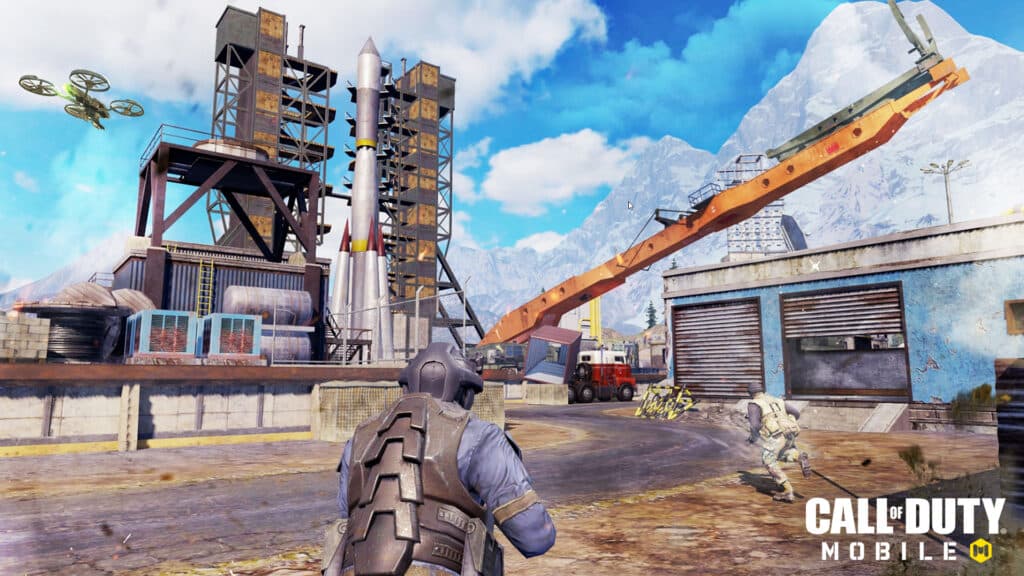 CODM gameplay screenshot (Image via Activision Publishing, Inc.)
Over time, Aerith shifted to content creation and began enjoying CODM through that perspective. To her, building a community and creating content that both herself and her viewers enjoyed became very fulfilling.
Aerith streams on the Trovo platform, where she has a unique setup that boasts gameplay footage, her mobile phone, and a facecam.
Aerith livestreaming CODM (Image via Aerith)
When Aerith first started, it was just herself, an iPad, and a pair of Apple AirPods. She also did not speak during those livestreams.
"People didn't realize that I was a girl until I started uploading videos saying, 'Oh, this is my girl's tournament highlights,'" Aerith told esports.gg "That's when people were like, 'Oh, you're a woman,' and I'm like, 'Yeah.' So when I first started streaming, the setup was pretty bad until I got my first PC. And I basically just had my gameplay as well as maybe a mic and handcam. Then, I slowly transitioned over to playing on my phone instead of my iPad. And then I added my facecam."
CODM screenshot (Image via Activision Publishing, Inc.)
Aerith at the Call of Duty: Mobile World Championship
Initially, Aerith didn't plan on playing beyond Stage 3 in the CODM World Championship 2023 circuit. However, she was asked by team Limited to be their fifth player. During Stage 3, Limited lost to a team called Dice. Later, Aerith got invited to join Dice in Stage 4. The CODM World Championship circuit was also where Aerith achieved her 55-kill game.
"Speaking on the 55-kill game, [it was] the last game against LPZ. It was basically a determining match for whether we qualify for Stage 4 or not," she said. "Everything was on the line, and that 55-kill game was basically to win us that ticket to go through. It was definitely really exciting for me. I think after that game, it was also a reason why a team like Dice was asking to pick me up."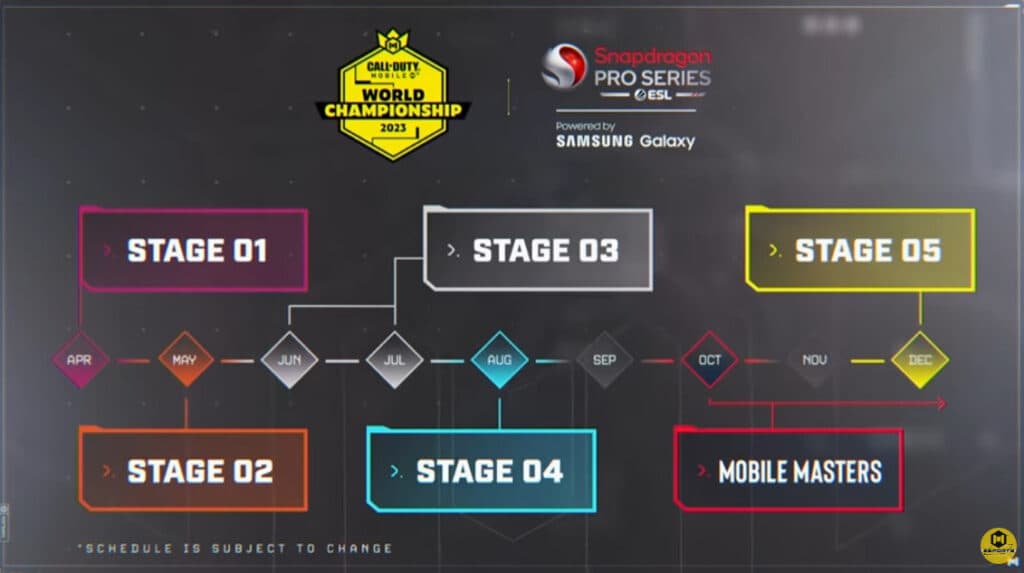 How Call of Duty: Mobile World Championship 2023 works (Image via Activision Publishing, Inc.)
Aerith shared insights about duking it out in CODM esports while being a content creator as well. She recalled the rigorous preparation for tournaments, which required three to four hours daily on scrims and an additional hour on reviewing gameplay.
During CODM World Championship 2023 Stage 4, this routine went on for an entire month. This commitment amounted to five hours a day plus her usual three-hour streams. Despite the long hours, Aerith emphasized the rewarding experience of practicing and competing with her team.
"In Stage 4 — the last match where it was basically a deciding factor whether Dice makes it or a team called Simplicity, [which] is known for being [one of] the top three North American teams," Aerith recalled. "So it was definitely a match where we had to prove ourselves as the underdogs.
"That whole series was just insane. It was like one of the most viewed tournament matches of Stage 4 this year for North America. And that last Search and Destroy game was definitely a highlight for me because usually, Search and Destroy doesn't get past seven rounds.
"But when there's overtime, we just kept going back and forth, back and forth, back and forth. The game lasted like 30 to 40 minutes, and it was just insane. And people kept talking about it."
Dice versus Simplicity during Stage 4 of the CODM World Championship (Image via Activision Publishing, Inc.)
The future of CODM esports and women in gaming
Aerith also discussed the significant growth of mobile gaming in recent years, particularly with popular games like PUBG Mobile, Free Fire, and CODM. She said that while CODM has been successful, Activision may not have anticipated the level of success it achieved, leading to challenges in building a stable competitive scene.
She added that having a well-defined, annual schedule for tournaments would benefit players, organizations, and potential investors. It may also help bring in more viewers and stability to CODM esports. Support that's at the same level as PC games would be a step in the right direction as well.
Screenshot of the game (Image via Activision Publishing, Inc.)
In terms of women in the CODM esports, Aerith said that gender shouldn't matter. She also acknowledged that the esports industry is a male-dominated space, leading to a lack of women representation in competitive gaming. Additionally, dealing with toxic environments can be challenging and take a toll on mental health. Despite this, Aerith finds joy in creating content and interacting with her supportive community.
"I think a good [piece of] advice to give for future, upcoming female creators or competitors would be to not waste their energy and time dwelling on other people's opinion," Aerith continued. "Because honestly, what can you do? You might as well just focus on yourself and try to be the best player or make the best content you possibly can."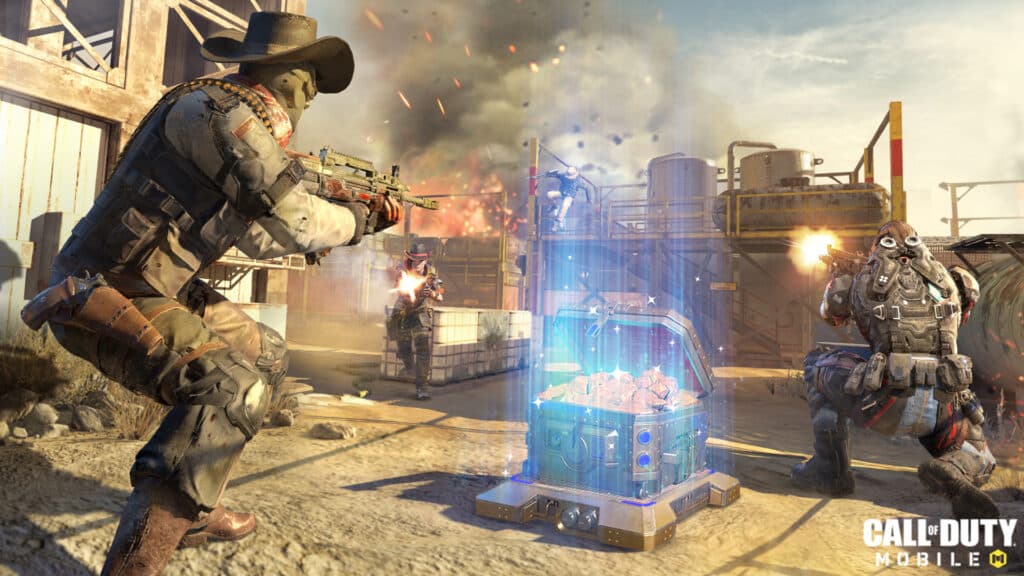 CODM screenshot (Image via Activision Publishing, Inc.)