Where does Modern Warfare 2 take place? Here are all the main locations of the campaign and some upcoming Warzone maps.
Call of Duty: Modern Warfare 2 has an expansive, emotional campaign that's full of familiar faces as it picks up right where 2009's Modern Warfare left off. But where and when does Call of Duty: Modern Warfare 2 take place?
Where does the Modern Warfare 2 campaign take place?
Modern Warfare 2's campaign actually takes place in a variety of countries across the world as Task Force 141 attempts to take down Las Almas.
Al Mazrah, U.R.A: This is the first location in the campaign and there are also several maps in Al Mazrah coming to Warzone 2. Al Mazrah, which means "the farm," is the capital of the United Republic of Adal.
Amsterdam: Amsterdam appears in the early part of the Modern Warfare 2 campaign.
Mexico Border: This was the location of a mission in the campaign, revealing a popular character.
Las Almas, Mexico: This is a fictional city in Mexico that is where several campaigns take place. You can expect a few multiplayer maps around this area as well, including Warzone 2.
Spain: This is the location of the Ghillie in the Mist mission from the 2009 Warfare and now a mission in MW2.
Urzikstan: This is a memorable location from the original Modern Warfare campaign and it has returned in this one as well. This is where you will reunite with some familiar faces.
Gulf of Mexico: This important mission takes place in the middle of the ocean.
Chicago: The Windy City is where one of the final missions in the campaign takes place.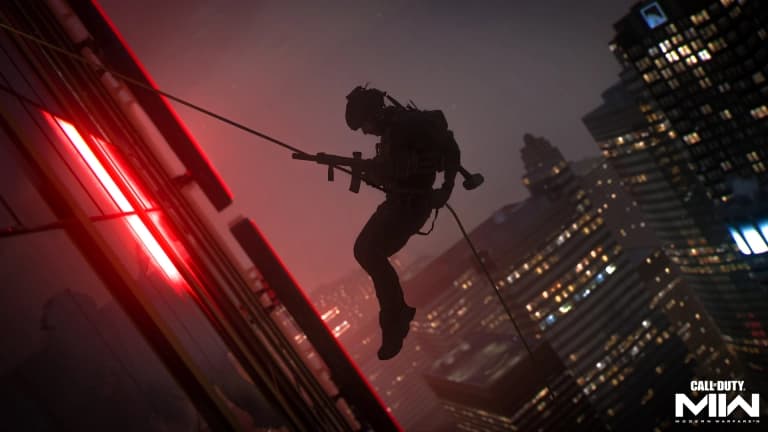 When does Modern Warfare 2's campaign take place?
Modern Warfare 2 is a continuation of the 2019 campaign, taking place about three years later. The campaign takes place in late 2022, making it a modern story.