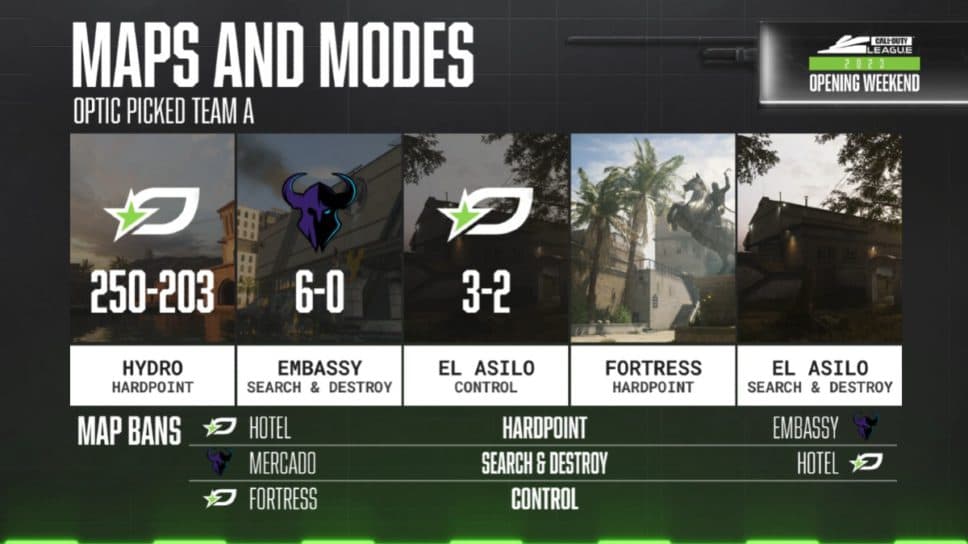 "What an absolute vibe kill" Scump on OpTic's forfeit to RØKKR
OpTic Texas forfeited a match to the Minnesota RØKKR on day one of the 2023 CDL season after a controversial glitch.
OpTic Texas are not off to the start they wanted for the 2023 Call of Duty League (CDL) season. The team of Seth "Scump" Abner, Brandon "Dashy" Otell, Indervir "iLLeY" Dhaliwal, and Anthony "Shotzzy" Cuevas-Castro had high hopes heading into week one as Scump prepares to retire at the end of the season. However, OpTic's unfortunate forfeit to the Minnesota RØKKR in their first series caused outrage amongst the team and many others.
A confusing situation unfolded in a series where OpTic and RØKKR were tied, resulting in lengthy delays and a rough start for Scump and company. 
OpTic refuse to replay, forfeit match to RØKKR after a mistaken GA violation & kill streak glitch
The controversial situation arose when Minnesota RØKKR player Cameron "Cammy" McKilligan mistakenly called in the SAE kill streak—one the players agreed not to use as part of a gentlemen's agreement (GA). This particular kill streak can cause a glitch, prohibiting the player from moving or executing the streak.
After the glitch affected Cammy, he and RØKKR requested to replay the map against OpTic. Those watching the broadcast would not have known what happened, as the stream only showed OpTic winning before a lengthy delay. Confusion followed, and OpTic Texas chose not to replay and forfeit despite winning the game.
OpTic reacts to map forfeit
In a press conference following the match, Shotzzy explained what unfolded in OpTic's match against RØKKR:
"After map three, we won. I went to the bathroom and came back. Seth [Scump] and Brandon [Dashy] were talking about how I guess the ref said that Minnesota's game bugged or something like that when they tried calling in the streak. From there, I was like, 'wait, so are they trying to replay it or what? What's happening?' I guess the ref said that Minnesota wanted to replay, and then we watched the VOD. I guess Cammy was trying to call in a Precision Airstrike whenever we were on B, and I guess he called in an SAE accidentally, and that's why they wanted to replay it."
Shotzzy on the OpTic forfeit against Minnesota
Shotzzy further explained the SAE glitch and added that he felt sad and everyone was "pissed off."
Scump took to Twitter shortly after, saying this was the first match he ever forfeited in his career. He later added that the OpTic and RØKKR match was "over" before the glitch occurred and that the entire situation was a "vibe kill." Scump's teammate Dashy
called the act
"shameless" and claimed Minnesota did whatever it took to win.
Cammy speaks following the OpTic forfeit
Cammy addressed the situation after winning the series over OpTic:
"It's quite frustrating that, in the actual custom games, you can't unequip the streak that I accidentally pulled out. It's permanently there no matter what you do. I mean, it's just kind of unfortunate that the CDL rules and the way the game is that there is nothing that we can do about having the actual streak equipped. It is there for everyone, and there's nothing you can do to take it off."
Cammy explains the SAE glitch
The RØKKR player continued, stating that his team was in a pretty good spot, and he attempted to use a kill streak to break OpTic's hold. Cammy then fell victim to the SAE glitch despite trying to select another kill streak.
After the match ended, a frustrated RØKKR sent the clip to the league. The CDL ultimately granted RØKKR a map replay, but OpTic refused. Cammy denounced claims that he caused the glitch on purpose.
OpTic is set to play again tomorrow against the Florida Mutineers, whereas the Minnesota RØKKR takes on Toronto Ultra today at 3 PM EST.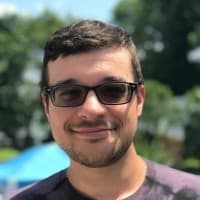 Matthew "MJP" Pryor
Matt "MJP" Pryor began following esports in 2008 when Halo 3 was on top of the world. He is now a Fortnite fanatic who has watched the game's casual and competitive development since the 2019 Fortnite World Cup. Matt plays the game often while reporting on everything from skin collaborations to tournaments and everything in between.