There are a few Call of Duty games that stand out from the rest when the community talks about their favorites. One is Black Ops.
With a new Call of Duty game on the horizon, the Call of Duty community has been busy discussing what did and didn't work in the beta. It's easy to notice flaws in a game when you have an abundance of previous games in the franchise to compare it to. But there is one Call of Duty game that a lot of fans have been discussing as of late: Black Ops.
Call of Duty: Black Ops came out over 10 years ago in 2010. Set in the Cold War, Treyarch's Black Ops revolved around conspiracy theories, paranoia, and major world events like the JFK assassination. Despite being so old for a game, Black Ops has continued to set the standard for Call of Duty games throughout the years.
A quotable campaign
The first reason Black Ops was such a hit was the campaign. The story itself is an immersive mystery with a lot of real-world references that left players obsessively trying to solve clues and understand what certain dialogue meant. The characters are layered and likeable. Some of the characters were even brought back from World at War, a World War II-themed Call of Duty. The voice acting by Sam Worthington and other actors made it even more immersive and emotional. While the graphics weren't the best, that was part of its charm.
Call of Duty: Black Ops
While people often think of multiplayer matches when they initially think of Call of Duty, the community has long been passionate about the campaign. That is one of the reasons that Vanguard hasn't been able to compare to previous games like Black Ops. The story was flimsy for most gamers and the characters all seemed like caricatures. The AI enemies were a bit stupid, making the gameplay between the extensive cutscenes quite underwhelming. The short, miserable campaign left many Call of Duty players frustrated.
Memorable multiplayer
The multiplayer mode in Black Ops was seen as well-balanced and simple. There were multiple game modes to choose from, including Team Deathmatch, Free For All, and Capture the Flag.
There was personalized weaponry thanks to Create-a-Class 2.0, which included attachments and cosmetics. There were also custom killstreak rewards like helicopters and guided missiles, making the gameplay fun, varied, and rewarding.
Many players enjoyed the currency system that was implemented, which allowed them to buy weapons, accessories, and clothes. Players could gamble their COD Points in a Wager Match and complete time-limited Contracts to gain more currency and experience points.
There were 14 maps but Black Ops famously introduced Nuketown to the Call of Duty community. This iconic map has been in every Treyarch game ever since.
Black Ops Zombies!
Black Ops is when people felt the zombie mode finally found its footing. Simply called Zombies, this game mode was a four-player online co-op mission. There were three maps, each of which had its own stories, like Five taking place in The Pentagon and featuring playable characters like John F. Kennedy and Fidel Castro.
Zombies was revamped from World at War, now including extra lives, mini maps, and zombie bosses. It was a fun mode to play with friends, where everyone could just blast zombies' heads off in a campy game mode full of mayhem and interesting settings.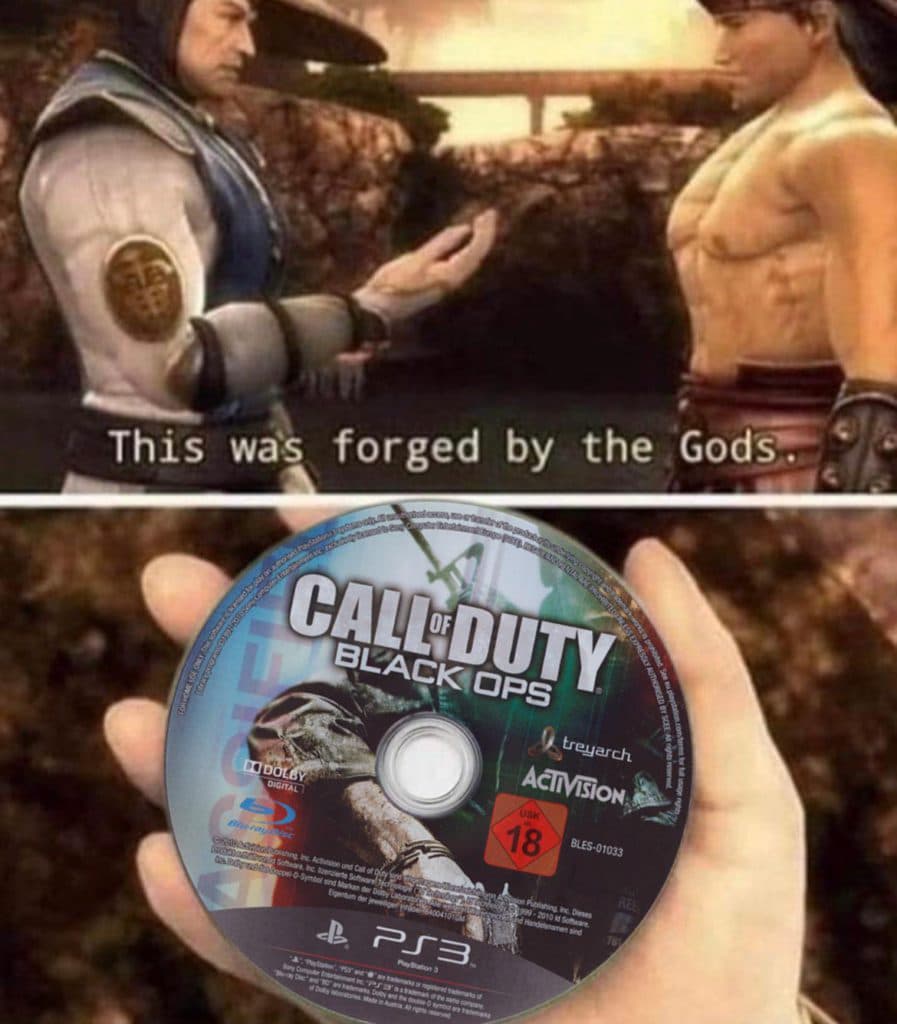 Source: https://www.reddit.com/r/CallOfDuty/comments/xrbjci/bo_will_forever_be_my_all_time_favourite_cod/
A lot of Call of Duty players still play Black Ops today. While it has a sense of nostalgia, Black Ops has also held up as an enjoyable FPS experience. Black Ops is often seen as the "good old days" of Call of Duty, and gaming in general, but players are hoping to see it remastered. Others are hoping that Treyarch will have another hit in the upcoming future — they have not given up hope on the franchise yet even after the abysmal launch of Vanguard.
Call of Duty: Modern Warfare 2 has had mixed reviews so far, but the game has been good enough (so far) to keep Call of Duty players invested in the series and wanting more of what made the franchise so speical to begin with.