North America is now in the Moisture zone.
Moist Esports have announced they are relocating to North America ahead of ALGS Year 4. In an announcement posted on X, Emotee, Wxltzy and coach Draugr all revealed they are relocating from Australia during this off season.
It is understood that they will be picking up a player already in the region to complete their team before competition begins.
While Moist Esports technically will not have a Pro League slot in North America, two slots are reserved for invite at EA's discretion. DarkZero, who made the same decision this time last year directly entered the Pro League.
Moist Esports adds more weight to a stacked region
The addition of the Australian team further bulks out a very stacked region. North America already has the maximum 12 LAN qualification slots assigned to it.
With a whole host of big names, North America will see major teams miss out on LAN spots even with the 12 slots on offer.
Photo EA/Joe Brady
Previously, a major draw of the region has been prize money. DarkZero left APAC South when they were not on equal financial parity with bigger regions. However, in the ALGS Year 4 announcement it was revealed that all 4 Pro League regions will have equal prizing.
So why would Moist Esports want to relocate?
Higher quality competition can help at LAN
One of the reasons could likely be the higher standard of competition. Moist have always performed solidly at LAN, earning a 6th, 7th and 12th across the three Year 3 events. Of the nine teams that finished in the top three in those events, seven were from North America.
There is certainly a strong argument that says the level of competition in the region helps drive improvement within teams. Sikezz, when speaking to esports.gg, said he feels that "NA Regional Finals is literally harder than all the group stages on LAN."
Competing at this level week in week out can only be a good thing for your team. Additionally, while there are no real notable third party events in Apex at the moment, when they return they are almost certain to start in North America.
Underpinning all of that is the fact that the region is simply bigger. There are more sponsors, more viewers and more attention. This benefits the organisation, who are based in the US, and the players. Genburtens stream for instance, has gone from strength to strength since he relocated.
Relocation carries risks
Of course, this decision carries risks for Moist Esports. They have been absolutely dominant in APAC South. Most finished first and second in last years two Pro Leagues. They won the Split 1 Regional Finals in five games, winning three in a row. They needed just six games to win the Split 2 Regional Finals as well.
Had they stayed in APAC South it would be unthinkable that they would ever miss out on LAN with the new eight spots on offer. Success guarantees prize income, both in the Pro League and at LAN events.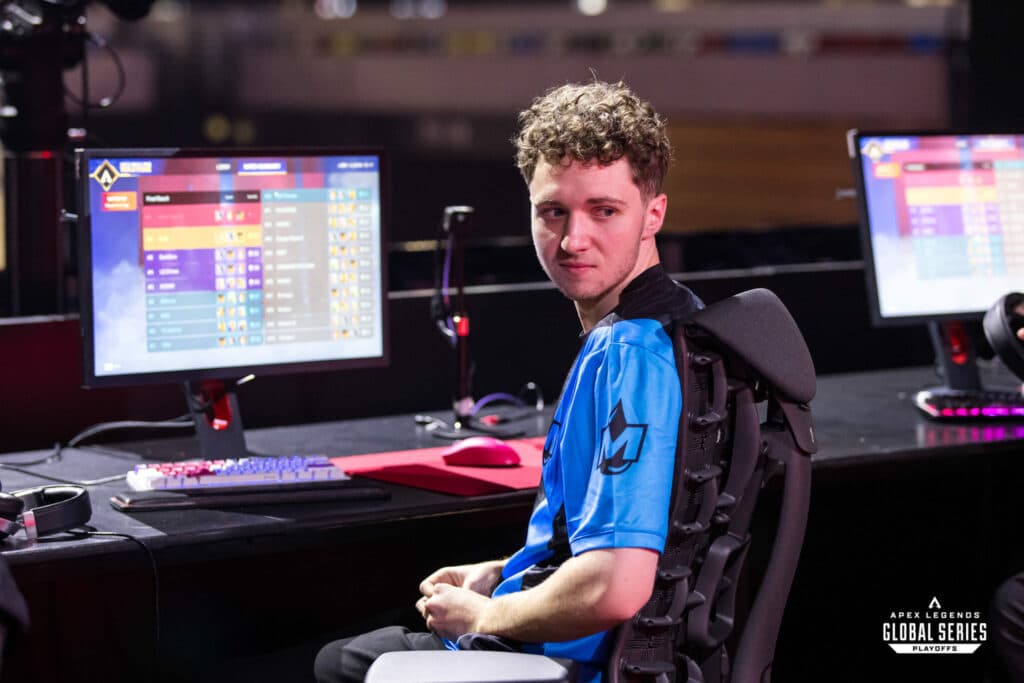 Photo EA/Joe Brady
Moist Esports will also have to secure their drop spots in a new region. This was a big challenge for DarkZero, who took some time to adjust to the region when they relocated. These positions are so important that they are how the team announced their relocation.
Of course, Moist Esports will feel confident that they can make the top 12 in North America, else they wouldn't relocate. However they will be aware of the extra risks. Of course, pressure and competition can be a good thing for teams and they will be hoping to find an extra gear in Year 4.