Apex Legends Season 11's Launch trailer dropped! Join us as we break it down and get an idea of what to expect in Apex's newest season.
Earlier this week, Respawn released the Apex Season 11 Launch trailer. The trailer features our legends arriving on a brand new tropical island for a vacation but unfortunately, chaos ensues. On top of the trailer, some other content related to the new map was leaked and so we can get an idea about the upcoming season 11 map and what is in store.
The Apex Season 11 Launch Trailer
This trailer is both great and terrible at the same time. Although we get the amazing meme of Fuse emerging out of the water, I am entirely not a fan of the spiders that show up later to attack Mirage and his crew.
We get to see all the legends having a great time, relaxing on the beach before Mirage falls asleep. Then we get to follow him as he ventures through the island with Bangalore and a new friend: Ash. As they travel, we get an idea of the different areas and terrain we will be facing in Season 11.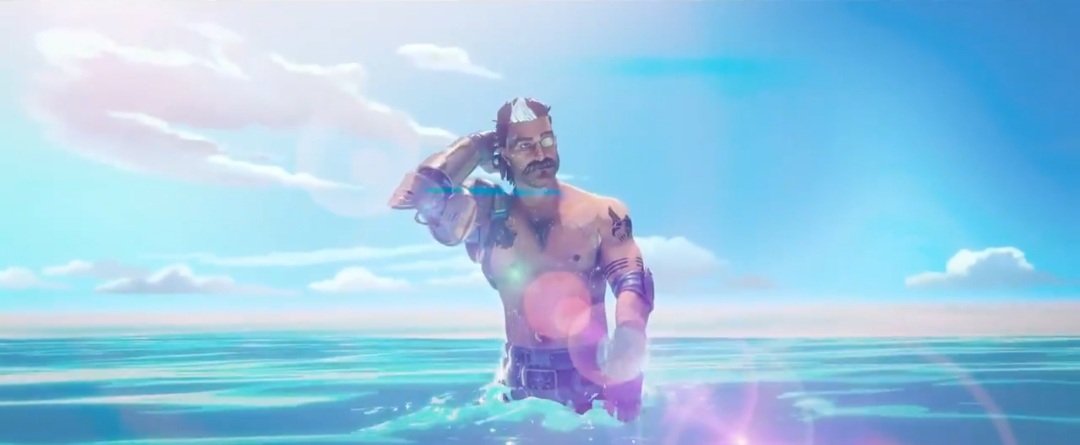 In Season 11: Escape, the Apex Gamers are going to take place on a tropical island inhabited by Prowlers, Flyers and unfortunately, spiders.
We can assume that the island won't be littered with wildlife at every turn, but specific POI's or even nests placed around the map may have certain residents living there. We can see this when Mirage, Bangalore and Ash enter the crashed ship and they are attacked by the spiders in the Apex Season 11 trailer.
For all the Apex Lore lovers, these arachnid like creatures seem similar to the Carthage Spiders. The same spiders that Caustic harvests his Nox gas from. We see a very similar creature in Season 9's Comic A Legacy Antigen, in part 6 A Vulnerable Position. The Legends visit a tropical island in Gaea to find a cure for Bangalore's illness.
But back to the Apex Season 11 trailer, we then get to see Ash stylishly show off and take out different Legends. As she shows off, we get a glimpse into her abilities. Her tactical seems like an Arc Star-like projectile that shocks anyone close by, while her ultimate seems to be a portal that she creates with her blade. Ash's kit seems quite interesting, but you have to feel bad for the Wraith players, as Ash's ultimate does look like a better version of hers.
Map Leak featuring Launch Pads!
Thanks to some more leaks of the new season 11, we can see that there are going to be "launch pads" throughout the map. Like their name implies, they launch you great distances in the air, similar to jump towers.
This could explain the red lines we see on the leaked map we previously discussed. Additionally, it seems like these launch pads have replaced jump towers, as on the map you can't see any. But with general terrain, there is going to be tons of vegetation and manmade structures throughout the map.
As more and more content gets leaked, we can get a better idea of how the season will turn out. Or we could just wait a couple more weeks until the new Season 11 drops. For more Apex content, stick around on Esports.gg.