Apex's new Unshackled event is almost here! Join us as we break down the event and see all the great things this new event is bringing!
With the conclusion of the Warriors event, the Apex Legends' newest event has arrived! The new Apex Legends Unshackled event is set to release on all platforms on April 19th.
The Event brings 40 new cosmetics and the return of the infamous Flashpoint LTM. The event lasts until May 3rd, meaning players have a full 2 weeks to earn tons of rewards and acquire some of the great upcoming event skins.
The Apex Legends Unshackled Event Items
The Unshackled event brings tons of new cosmetics to the Outlands. Almost doubling the previous Warriors event's skin count at 40 total skins. The featured sets of the event are for Pathfinder, Crypto, Wraith and Valkyrie.
The featured sets include a weapon skin and banner to match the skin of the legend. With a Cyberpunk theme, these skins look gorgeous and are quite different from typical skins.
If legendary skins aren't in your wheelhouse, there are also tons of Epic and Rare rarity items in the event. There are matching skins and holosprays for Fuse, Revenant, Lifeline and Wattson if the featured legends aren't your style. Additionally, there are banner poses and frames for the all legends who are getting skins for the event.
The Store Rotation
Alongside the Unshackled event shop, there is also the store rotation for the event. The discounted bundle deals makes the store one of the best ways to save money during the event. Additionally, with returning favorite bundles like Revenant's "A Gaze Eternal", the Unshackled event has some great returning favorites.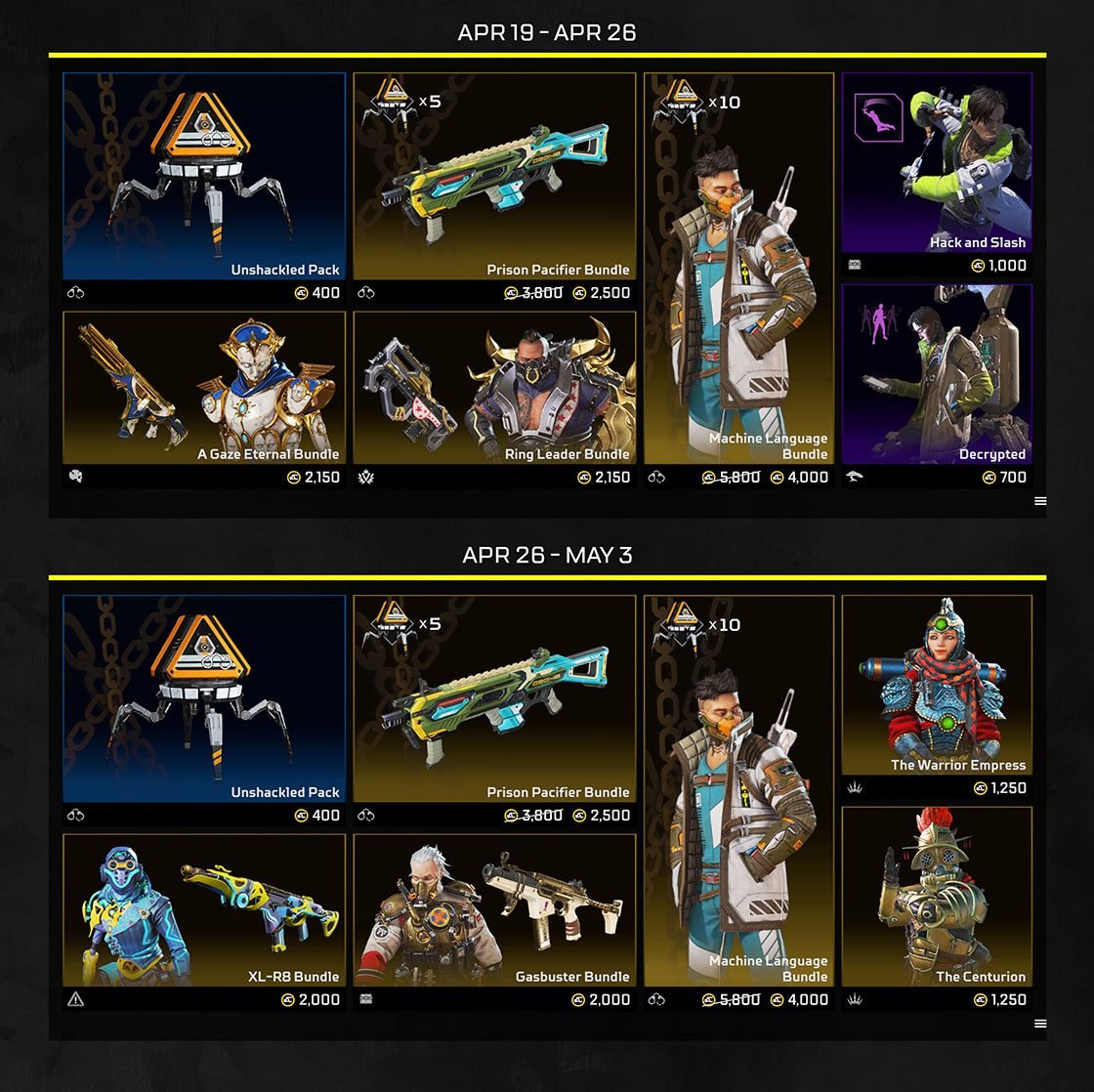 The Apex Legends Unshackled event Prize Tracker
In terms of free rewards for the Unshackled event, the Prize Tracker for the 2 weeks has tons to offer. You can earn a total of 75 crafting materials and a total of 41 stars to help you finish those last couple levels of the battle pass.
During the first week of the event, you can earn a matching set of a gun charm, RE-45 and Seer Skin. Then, during the second week you can earn a fighting Nessie holospray and a Apex Legends Unshackled event pack.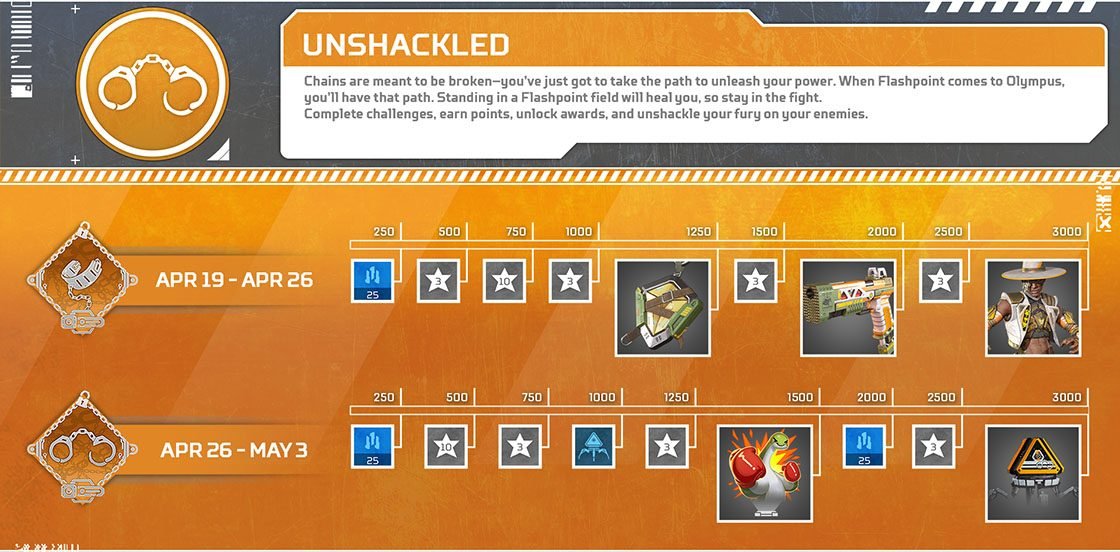 Flashpoint Returns
The cherry on top of the Unshackled event is the return of the infamous Flashpoint LTM. In this game mode there are no healing items in the ground loot pool. Instead, there are Flashpoints, where players regen their health and shields if they haven't taken damage in an certain amount of time.
The ring doesn't stop closing in this mode. The ring closes relatively slowly, but the fact that healing options are scarce means that there is a constant looming pressure on the map.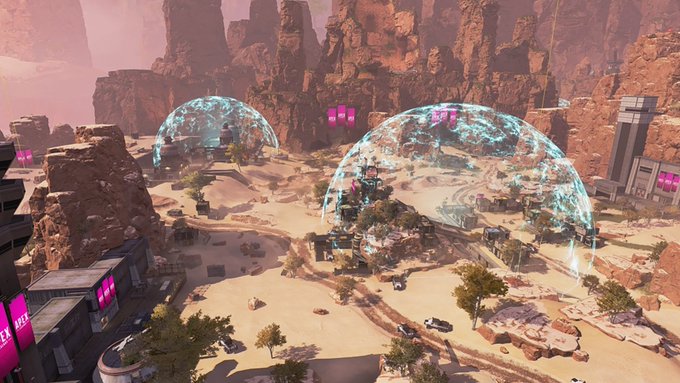 And that's it! The Apex Legends Unshackled event is bring some great new cosmetics and a even greater game mode.