Apex Legends dropped a huge hint teasing a potential new map on Seer's home planet, Boreas in its latest lore comic chapter.
When it comes to maps, Apex Legends features quite the catalog. Over the last 14 seasons, the developers have added four maps to the game. King's Canyon is the legacy map that was in the game at launch. World's Edge joined the roster in Season 3, Olympus in Season 7, and Storm Point in Season 11. To maintain variety, the maps have been rotated in and out of the matchmaking pool and undergone changes through the updates. On average, a new map is added to the game every four seasons. We finally have an indication on a new map. The Apex Legends in-game lore comic teased a potential new map coming up in Season 15, exactly four seasons after Storm Point.
Apex Legends has dropped a huge hint that the next map will be on Seer's Home Planet, Boreas
If you play the game regularly, you might be aware of the in-game lore comic. Chapters from this lore-comic become available every two weeks of each season. The latest one from Season 14 just joined a series of previous teasers in hinting at a new map.
The new map definitely has everything to do with Seer. In fact, the hint dropped in the lore comic all but confirms that the new comic is on Seer's home planet, Boreas.
Where do these new map teasers begin?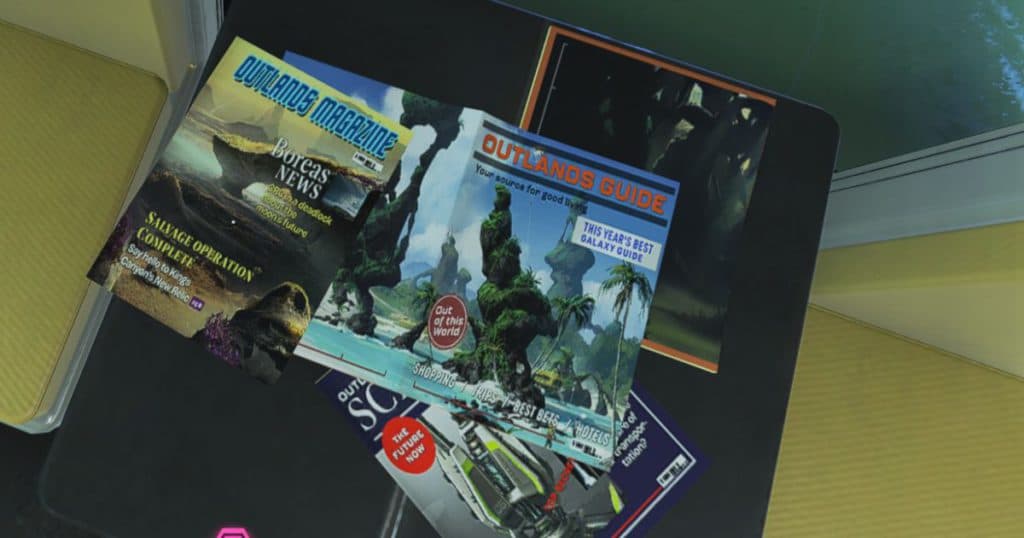 In Season 13, Lifeline received a new town takeover, which included magazine covers teasing something to do with Boreas
The teasers began in Season 13, with Lifeline's Town Takeover in Olympus. Inside Lifeline's clinic were magazines scattered around the floor and on shelves. These magazines name-dropped Boreas and the dire conditions there.
Some of the headlines on the Magazine cover also mention a completed salvage operation (which we now know was Skull Town, back in King's Canyon). This update was accompanied by new voice line exchanges between the legends with Seer, mentioning an interview.
Seer's Controversial Interview
The official Apex Legends Twitter posted a video of a journalist interviewing Seer. This interview took an interesting turn when the journalist asked Seer about his home planet. By the looks of it, his planet is going through a crisis of sorts. And the interviewer insinuated that Seer is out here raking in the moolah without really caring about contributing any of it towards relief efforts on his home planet, Boreas.
Is the new map in Apex Legends on Boreas?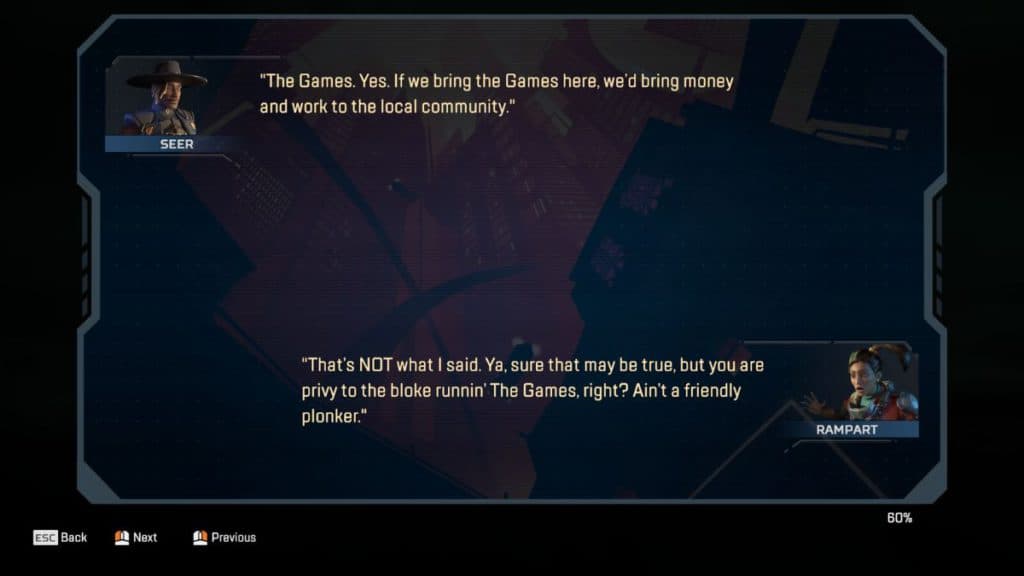 An exchange between Seer and Rampart in the new Apex Legends Lore Comic hints at a new map on Boreas
The latest chapter in the Apex Legends lore comic features an interesting exchange between Seer, Rampart, and Vantage. The three of them are on Boreas, where an angry mob has assembled, protesting against Seer's apparent neglectfulness towards his planet.
It's implied that these protests are triggered by his recent interview. Seer has invited Ramya to Boreas to help him assess the situation. He wants to take accountability and improve the situation on his planet by conversing with its population. Rampart quickly talks him out of this by telling him they're out for his blood and won't listen.
Eventually, Seer gets the idea that bringing the Apex games to Boreas would help in making things right. Despite Rampart's protests against this idea, Seer is encouraged by Vantage who is trying to appease both of them and become their friends. As of the chapter's conclusion, Seer is going to speak to Duardo Silva, Octane's grandfather who is now in control of the Syndicate to pitch this idea.
The Map has also been leaked on Twitter
Hours before this chapter was available to read in-game, a screenshot of the Season 15 map and its drop-spots made the rounds on twitter. This is apparently the map on Boreas, as revealed by leakers. The map certainly seems to have an interesting feel to it as far as biomes go, although we only have the minimap view. The one thing that is for certain, with this leak and all these teasers is that it's all but confirmed that we're getting a new map in Season 15 and it is most certainly going to be on Boreas.