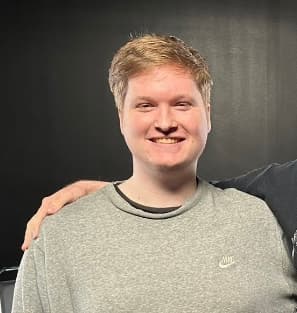 Dishsoap
Esports.gg Judge | Twitter @Dishsoaptft
Dishsoap is an educational streamer providing valuable tips and strats on his own personal Twitch stream. When not on stream he also writes detailed guides and tips on the CompetitiveTFT subreddit such as this Set 7.5 Tips and Tricks.
Somewhat of a late bloomer in the competitive TFT scene, but now a staple top 5 player on ladder and in competitive; along with Ramblinnn, is known at times as the strongest AP player set to set.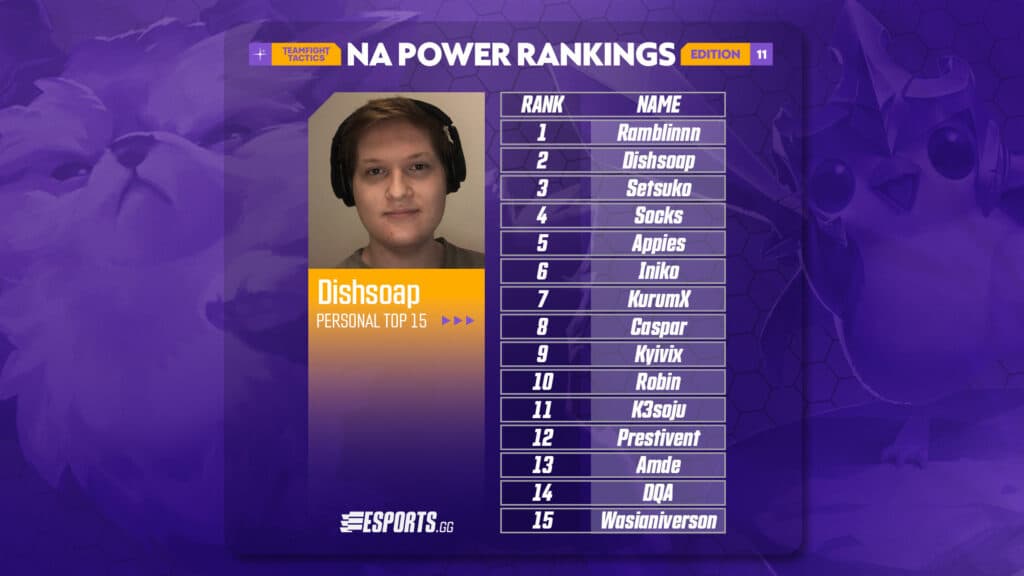 Dishsoap's ballot for Edition #11 of the TFT NA Power Rankings.
This is Dishsoap's first appearance as a judge in the TFT NA Power Rankings, but he is far from a stranger. Dishsoap has placed 1st in three of the last four Editions, and is widely regarded as one of the strongest TFT players of the moment.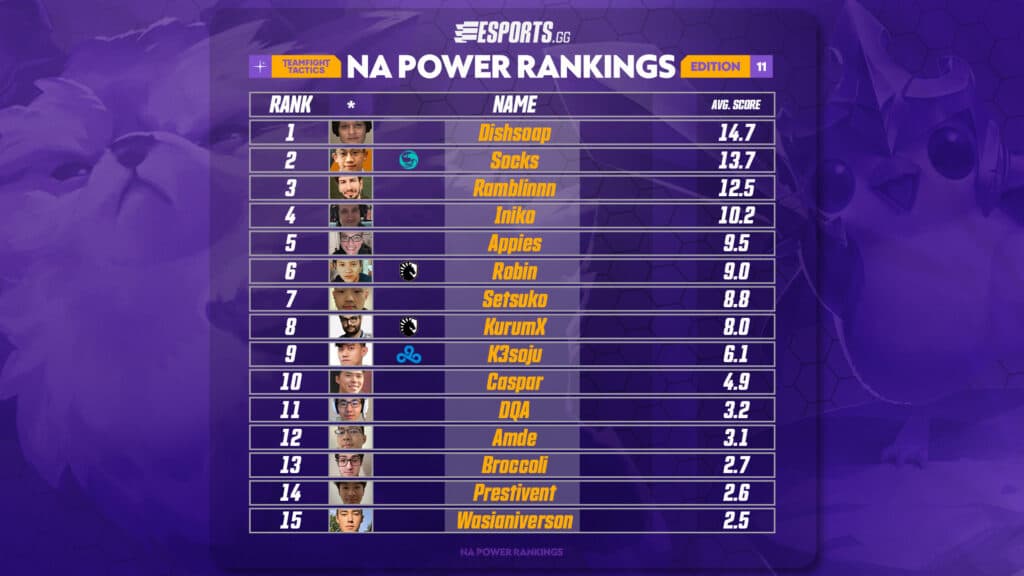 The Overall Power Rankings
Dishsoap recently came 2nd in the TFT Summit: Monsters Attack! tournament as part of team 'Squink in the Sink' with fellow judge Iniko. The duo topped the group stage but they fell short in the Finals.