TFT NA Power Rankings Edition #11
Unveiling the NA TFT Power Rankings Edition #11 in collaboration with the DTIYDK Podcast!
Click bottom right to see the ballots full-size!
TFT NA Power Rankings by the DTIYDK Podcast
The Teamfight Tactics NA Power Rankings was created by an esteemed panel of commentators, players and community figures. It was organised by the premier TFT commentator duo Dan "Frodan" Chou and Bryce Blum, who are also behind the brand new the
DTIYDK Podcast
!
How were the placements decided?
Each of the 11 panelists ranked the top 15 TFT players in North America based on the question: if the Jade Cup was run 100 times, who would have the highest average placement (AVP)?
We assigned points to each ranking, with first place scoring 15 points and each successive placement earning one fewer point (e.g. second earns 14 points, third earns 13 points, and 15th earns 1 point). Consensus rankings are based on the aggregate point earnings for each player based on their ranking from every panelist.
Judges
Click to view the individual judges ballots, or scroll through the gallery above!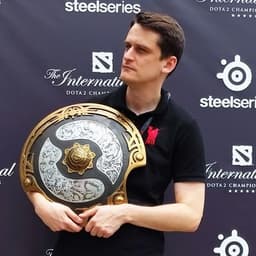 Lawrence "Malystryx" Phillips
Malystryx is Editor-in-Chief/Managing Editor at Esports.gg. and a veteran esports journalist, content creator and personality. He has been involved in the esports scene since 2004 and has worked with many different organizers and portals, including SK Gaming, ESL, Dexerto, GINXTV, Razer and Monster Energy. Malystryx was also a broadcast talent on Valve's Dota 2 Pro Circuit over the last few years, creating on-site video content for PGL and Starladder. In his spare time he streams on Twitch as MalyPlays.