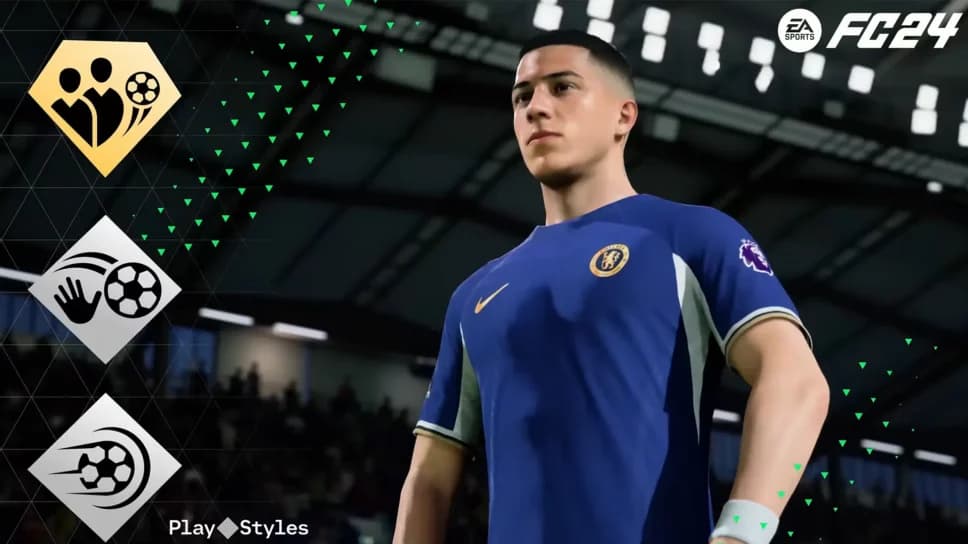 EA FC download size for PC, PlayStation, Xbox, Switch
Will you need to be clearing out your hard drive to install EA FC 24?
Triple A games in the modern day are getting increasingly large download sizes, will EA FC 24 follow suit and have a ridiculous download size or will it be more manageable?
Some sports games are even following the trend of huge install sizes. NBA's 2K series now regularly has download sizes of more than 100GB. That takes up a huge portion of most SSD and HDD drives that people have.
Chiesa features heavily in the promo for EA FC 24.
Will EA FC follow suit with this trend and have astronomically inflated install sizes? We have the answers for you.
EA FC download size on PC
EA FC is very reasonably sized on PC. The download through the EA App currently sits at just 41GB. It could obviously get much bigger as new patches get added. As a starting point, it's more than viable.
EA FC download size on Xbox
The Xbox version of EA FC is slightly bigger than the PC iteration of the game. Downloads on the Xbox series of consoles come in at around 59GB according to xbox.com. That's a 20GB increase over FIFA 23 for Xbox consoles.
EA FC download size on PlayStation
There is no official size for the PlayStation version of EA FC 24. PlayStation Store does not usually disclose the size of game ahead of time. The download size, according to sources who have pre-installed the game, say that it is around 45GB on PlayStation.
EA FC download size on Nintendo Switch
As expected, the install size for EA FC 24 on Nintendo Switch is far smaller than the other consoles. The file size for EA FC 24 on Nintendo Switch is just 12.6GB. This is very optimized to just the Switch console. The Switch version of the game is the only completely separate port of the game with no crossplay capabilities.
It is also the only version of the game that players are not able to preload onto their consoles. A shame for Switch players.
That's everything you need to know on the download size for EA FC on all the consoles and PC. Stay tuned to esports.gg for all the latest news and guides on EA FC.