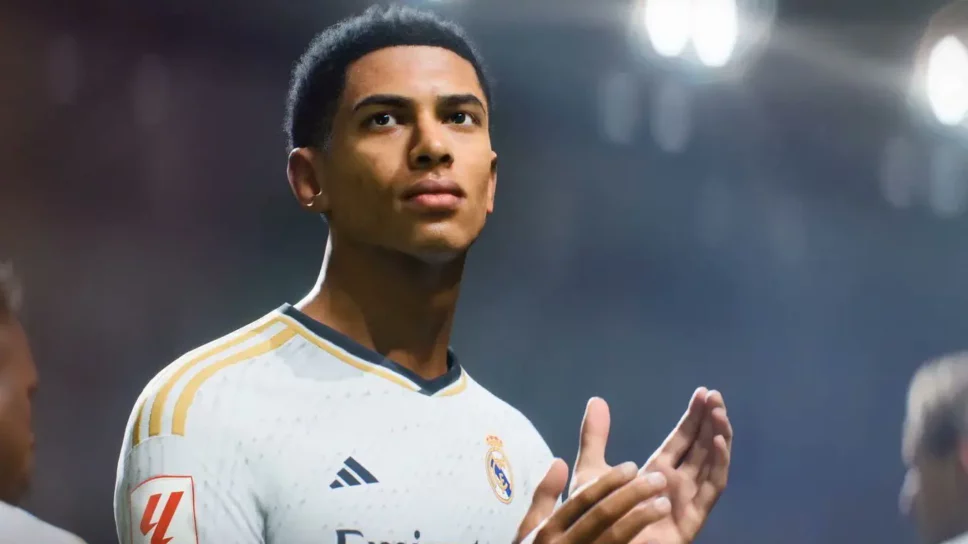 How to preload EA FC 24 on PC, PlayStation, Xbox
Want to get into EA FC 24 as soon as humanly possible? We got you.
EA FC is finally here. The newest soccer simulation offering from EA Sports may have a different guise this time around but it will stick pack the same punch. Here's how to preload EA FC 24 to make sure you can get your teeth stuck in as soon as the game becomes available.
How to preload EA FC 24 on PC
Regardless of which platform you have bought EA FC 24 on, you will need to own the EA App in order to install EA FC 24. If you have pre-ordered through Steam or the Epic Games store, they will both prompt you to download the EA App.
Preloading EA FC 24 is super easy on the EA App.
Once you have that installed and are logged in, it becomes insanely easy to preload EA FC 24. The game will automatically appear in your library and all you need to do is hit the preload button next to it. Click "Next" on the next box and the game will then start downloading.
This is how the game should look in your EA App after pre-loading.
On PC, the game becomes available at midnight on Friday, September 22, 2023 for Early Access and the same time on September 29 for the Standard Edition.
How to preload EA FC 24 on console
Installing EA FC 24 ahead of time on console is just as easy as it is on PC. It's a meagre couple of clicks needed to be able to get the game loaded onto your system before it goes live.
Both Xbox and PlayStation have intuitive store systems. These allow for players to go straight from purchasing the game to installing.
Erling Haaland broke the record for most goals in a Premier League season.
Preloading EA FC 24 on Xbox
In order to install EA FC before it launches on Xbox, all you need to do is click install after purchasing the game in the Xbox store. The button will appear immediately after you finish your purchase.
If you miss this way, head to your library and find the game. Clicking it will then prompt you to install. Once installed, the game will not be openable. When you try and open the game, it will show you the date and time that it will be playable.
Manchester City forward Erling Haaland is the cover star for EA FC 24.
Preloading EA FC 24 on PlayStation
Preloading on PlayStation differs slightly. Once you buy the game in the PlayStation Store, it will show up on the home screen. You have the option of automatically downloading the game. There will be a countdown underneath the game on the home screen that shows how long it is until the game becomes available.