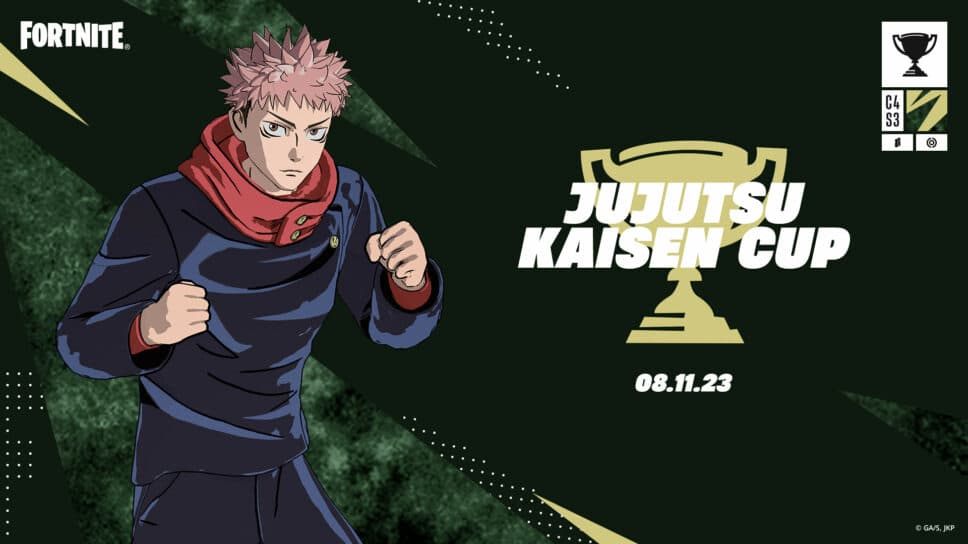 Fortnite Jujutsu Kaisen Cup: How to play + unlock free rewards
Grab a friend and jump into the Fortnite Jujutsu Kaisen Cup to win free in-game rewards.
The Fortnite x Jujutsu Kaisen collaboration is here, and this event is massive. Beyond the in-game cosmetics, Epic Games dished out a full-fledged anime crossover with a dedicated Questline and a one-day-only Jujutsu Kaisen Cup. Today, you will learn everything about this new tournament, including the format, prizes, and more.
Fortnite Jujutsu Kaisen Cup: Format and scoring system explained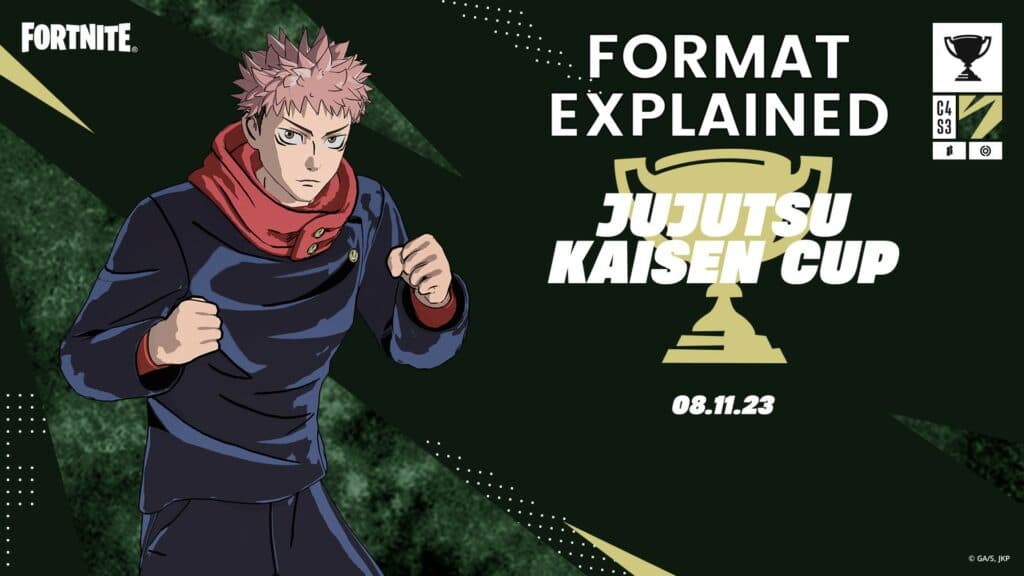 Image Credit: Epic Games
The Jujutsu Kaisen Cup allows players to compete and unlock free in-game JJK rewards. In terms of the format, this is a Duos Zero Build tournament, meaning you will need a partner but will not need your building skills for this outing.
Competitors who finish atop their respective regions can unlock the Good Boy Kon Emoticon for free. Other Fortnite x Jujutsu Kaisen Cup rewards are available across the three-hour tournament session.
Format
Three-hour session
Ten match limit per team
Teams earn points based on eliminations, placement, and new mid-match objectives
Scoring System
Victory Royale: 65 points
2nd: 56 points
3rd: 52 points
4th: 48 points
5th: 44 points
6th: 40 points
7th: 38 points
8th: 36 points
9th: 34 points
10th: 32 points
11th: 30 points
12th: 28 points
13th: 26 points
14th: 24 points
15th: 22 points
16th: 20 points
17th: 18 points
18th: 16 points
19th: 14 points
20th: 12 points
21st: 10 points
22nd: 8 points
23rd: 6 points
24th: 4 points
25th: 2 points
Eliminations: 2 points each
Mid-Match Objectives
Team opens a Vault: 3 points
Team captures the Rift Loot Island POI: 5 points
How to compete in the Jujutsu Kaisen Cup
Image Credit: Epic Games
You must check your in-game 'Compete' tab to learn when your region's tournament window begins. Once you know that information, you should ensure that your Fortnite account meets the following requirements:
2FA is turned on
You are at least 13 years of age
Your account level is 15 or higher
You are in Bronze or higher for the Ranked Zero Build Mode
You can compete in the Jujutsu Kaisen Cup if you meet those prerequisites. However, keep in mind that this tournament is region-locked. That means you cannot compete in any other region's JJK competition after choosing one.
Fortnite x JJK Cup rewards and prize distribution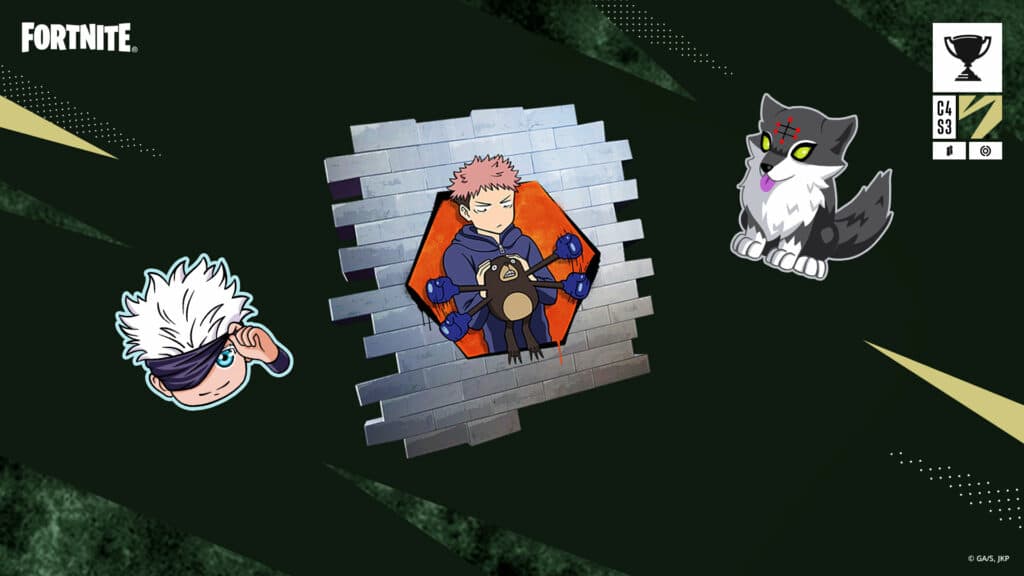 Image Credit: Epic Games
Three Fortnite x Jujutsu Kaisen rewards are up for grabs during the Cup on August 11. You can unlock two Emoticons and a Spray, depending on how many points/eliminations you earn.
Here are the in-game cosmetics you can secure through the tournament for all regions:
Good Boy Kon Emoticon - Finish top 25% in your region
Gojo's Eye Emoticon - Earn at least eight points
Yuji's Training Spray - Earn at least three eliminations