Farewell, legends. Before we step into the next year, let's take a look at all notable players that retired and took a break in 2022.
Throughout the past decade, the Dota 2 sphere witnessed the birth and growth of legendary players but 2022 saw a few of them giving it their final shot. Following the end of The International 11, multiple pro Dota 2 players have decided to walk off the competitive grind and retire. That's right, after enjoying one of the most competitive Dota 2 seasons in history, the community now has to bear the pain of saying goodbye.
Here are some of the most notable Dota 2 players that retired in 2022.
1. MATUMBAMAN
It's hard to miss the overwhelming support for Lasse "MATUMBAMAN" Urpalainen at TI11 as Dota 2 fans worldwide cheered for his last ride. The Finn had planned his retirement last year, signing a one-year contract with Team Liquid. After a mind-blowing run, from barely qualifying through the Last Chance Qualifiers to finishing third at TI11, MATUMBAMAN ended his career on a glorious note. So what's next for the TI winner?
"I played Dota all my adult life, I don't even know what's real life. [laughs] I'll go out there and figure out something fun to do," MATUMBAMAN said in an interview with Esports.gg. "I have plans but every time people ask me I tell them different things. Some people I tell them I'll become a professional sailor, other people I tell them I'll make my own video game."
2. Faith_bian
In September 2022, Zhang "Faith_bian" Ruida announced his plan to retire after one final battle at TI11. He took it to Weibo and stated, "I will retire after TI11, leave the arena forever, and start a new chapter. I've been thinking about this for a while and I think it's the right thing to do, though inevitably with a little bit of regret."
He is one of the world's most decorated Dota 2 players, with consistent performance throughout the years. Despite only being 24 years old and still very much one of the top-performing players, Faith_bian will embark on a new chapter in life.
3. Somnus
Lu "Somnus" Yao has set the bar high for midlane plays - even amongst his peers. But his time under the limelight ends this year as he joins the retired circle. He shared a bittersweet post:
"My youth (referring to his career) is destined to have regrets and difficulties. Thank you all for your concern and encouragement. My youth is over. Somnus out.​​​" (translation by EsportsGO)
4. Nikobaby
Image via Nikobaby
Nikolay "Nikobaby" Nikolov, known for his time in Alliance, casually announced his retirement on his Twitch stream. He revealed that he feels burned out from competing and wants to focus on real-life conversations and even plans to host podcasts.
"I spent the last 6-7 years inside virtual reality for 14-15 hours a day. But now I want to enter a new page in my life. I have invested all of the money that I earned so I can secure life for myself outside of it. Now I just read a lot, try to learn about life, and connect with people. We'll see, I haven't planned a future too far ahead."
The carry player has been at the center of countless roster rebuilds with Alliance but the team did not manage to find its footing. After eight years in the pro scene, Nikobaby decided that it's time for something new.
5. Ori
Image via Valve
Ori is one of the household names in the Chinese scene and he has been on top of his game for the past season. But a sudden announcement by Team Aster that informed Ori's retirement caught fans by surprise. There were no hints or rumors that hinted at Ori's plans to retire. On top of that, Aster was fresh off their best TI run, finishing fourth behind Team Liquid.
Players taking a break from Dota 2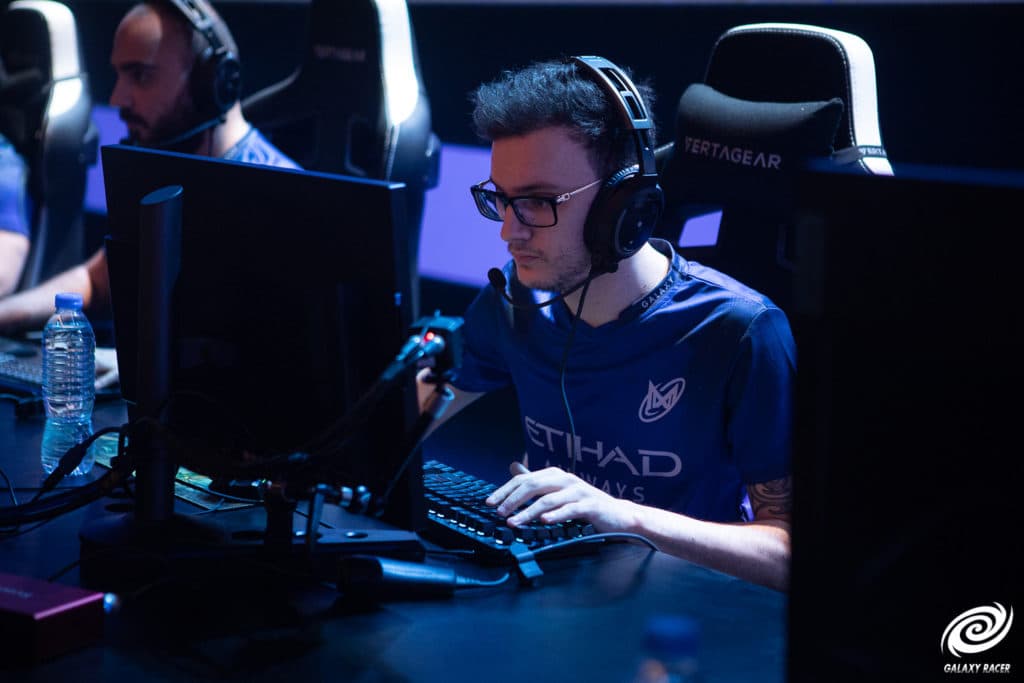 Image via Gamers Galaxy
There are also players who will be absent from the pro scene for a while, though they are not exactly retired. Stepping into 2023, a couple of legendary names have decided to take a break.
Players on a break for the upcoming DPC:
Yazied "YapzOr" Jaradat has been away from the pro scene for half a year. His absence, which was due to health issues, led to Team Secret bringing in Baqyt "Zayac" Emiljanov on board. Despite being away from the pro scene, the Dota 2 community was able to hear from the position 4 player again when he appeared at Gorgc's TI streams.
Throughout early 2022, fans noticed that Amer "Miracle-" Al-Barkawi was often absent from official matches due to health issues. During the post-TI roster shuffle, Nigma Galaxy confirmed the ongoing rumors and announced Miracle-'s long break. The Jordanian will continue supporting the team from the sidelines.
The uncrowned king also decided that its time he takes a break. Wang "Ame" Chunyu, the most consistent carry player in the world, has opted to go below the radar of Dota 2 pro scene. He remains under the PSG.LGD banner and will sit on the inactive bench.
---
The DPC season in 2023 will be starkly different from what we witnessed this year. The community will dearly miss these legendary players and their legacies will be forever ingrained in the game. All eyes are locked ahead as we march into a new era.