A Dota 2 player and a dad? The greatest combination there is.
Today, we celebrate our kings. Today, we take a moment to cherish their love and their endeavors in the realm of fatherhood. On this day, we commemorate memories made with our blood, our family, and almost always -our childhood hero. There are plenty of icons and personalities that we look up to in the Dota 2 scene, and aside from being full-time legends of our beloved game -they are also a full-time dad. Let's meet these Dota dads and their mini-mes.
Jonathan "Loda" Berg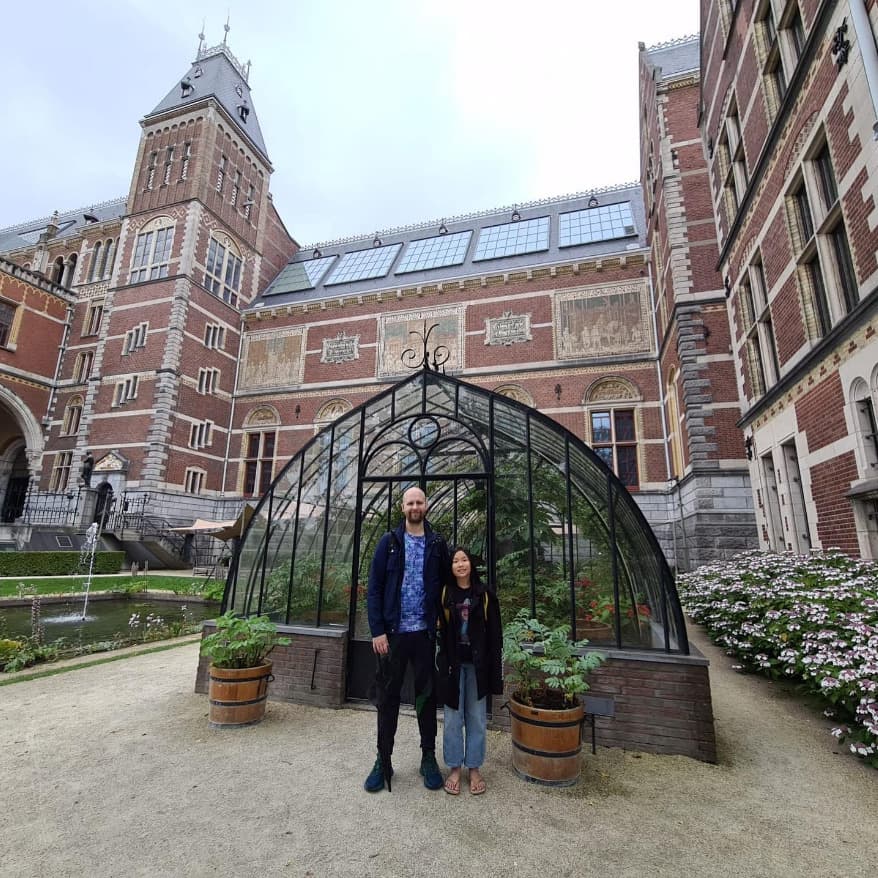 Source: Instagram @mrloda
Loda, the current coach, and CEO of Alliance stands as an important figure in Dota 2 history. Together with Alliance, he lifted the Aegis of Champions at The International 3; pulling off one of the most iconic stunts in history with rat Dota. The 34-year-old married his current wife, Kelly "kellymilkies" Ong, who is also the CSO of Alliance, now raising a daughter together. He sometimes shares their moments together, from the first time she played a real Dota 2 match to a TikTok dance together.
Clinton "Fear" Loomis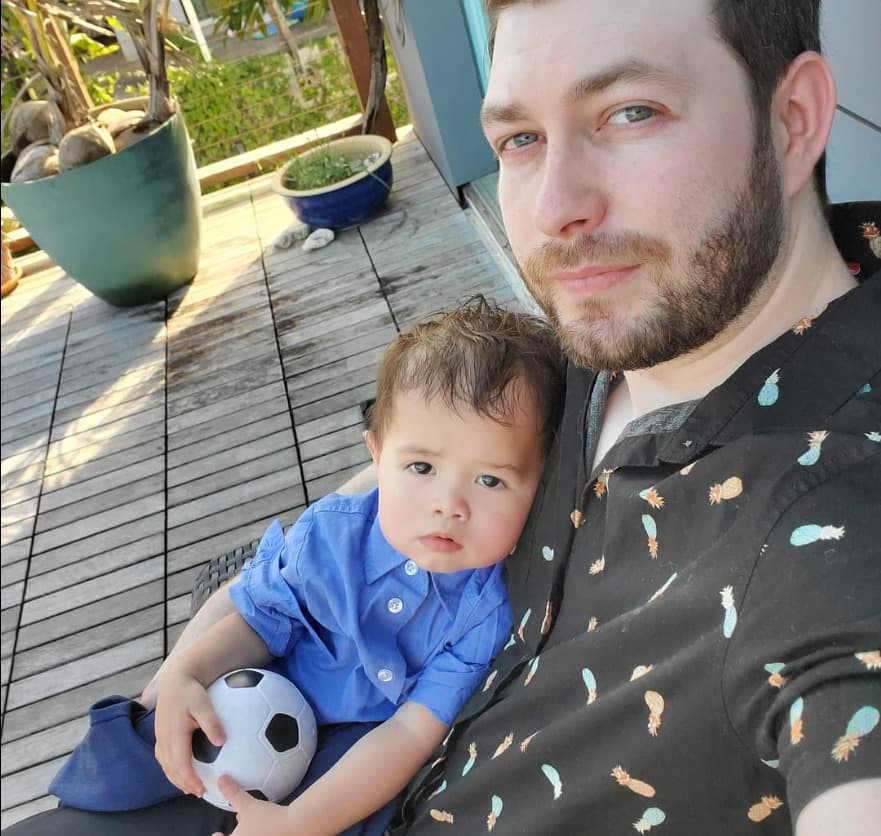 Source: Instagram @feardota51
Fear, one of the faces of North American Dota 2, is immensely decorated with years of achievements and contributions. He is known for his time in Evil Geniuses and his victory at TI5, which crowned NA its first-ever championship. The 34-year-old became a dad in 2018 with the arrival of his first son, Logan. Recently, the Loomis family welcomes a new addition to the family, Lina, who was born in May 2022.
Daryl Koh "iceiceice" Pei Xiang
iceiceice is a Singaporean icon who has traveled around the world, representing Dota 2 for many regions. At 31 years old, iceiceice was the oldest player to compete at the highest level of competition alongside Zhang "LaNm" Zhichengat TI10. He doesn't share a lot of his personal life online but we can see glimpses of his father and son moments from his Twitter posts. His son, Lucifer, will be turning 5 years old this year!
Topias Miikka "Topson" Taavitsainen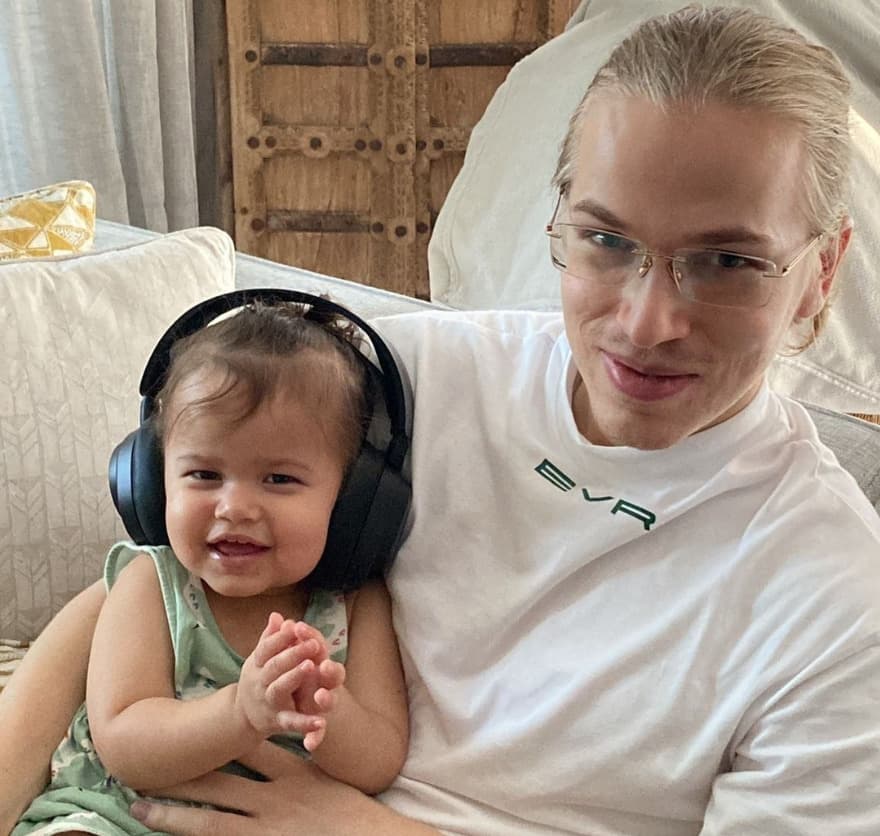 Source: Instagram @topson.gg
OG's Topson had his big break in 2018 when he found himself in a crumbled team that would become the world's strongest overnight. He lifted the Aegis of Champions twice at TI8 and TI9, skyrocketing from zero to an absolute hero. After winning two consecutive TIs in a row, Topson took his time off and focused on his family life. He became a father in 2020 when his firstborn Riina came into the world. They had a lot of wholesome moments together, from Topson telling the newborn "I'm gonna teach you how to play Dota" to a grown Riina rocking a SteelSeries headset.
Jake "SirActionSlacks" Kanner
SirActionSlacks or Slacks is one of the most energetic and vibrant personalities in Dota 2. It is no overstatement to say that he carried the entire scene on his back, making it livelier than ever. Slacks became a dad in 2021 and he posted a series of chaotic and hilarious tweets, fully excited to embrace parenthood. He doesn't share a lot of his moments with his son, but we all know he's only protecting him from all the Windranger spammers.
Now, we can't talk about Dota Dads without remembering the masterpiece from 2019. The International 9 showcased a wholesome video, peeking into the parent life of Chinese Dota 2 stars - Chen "Hao" Zhihao, Jiang "YYF" Cen, Huang "LongDD" Xiang and Zhang "xiao8" Ning.
In the video they expressed the joy of being a parent, talking about how being a father has changed their mindset and boosted their motivation.
We have barely scratched the surface of Dota Dads, with many more out there living the gamer and father life. There is Akke the former Alliance player, Kuku the captain of T1, 1437, KotLGuy, and so many more. And to all the dads out there that breathe and live Dota 2, here's a special shoutout to you.
---
Wait a minute.. it's Father's Day and you don't know what to gift your gamer dad yet? We have just the right article to help you figure that out.