Top 10 Gamer Dad Gifts: A selection of unique presents they'll love! (Updated: December 2022)
You've realised Father's Day or you just want the perfect Gamer Dad gifts that won't disappoint ? Worry not we've got you covered. Here are our top 10 Gamer Dad gifts, handpicked by a fellow Gamer Dad!
3. TRIO Portable Laptop Monitor
6. Horus X - Gaming Glasses - $34.90
9. Gamers never Die Gamer Mug - $13.88
BONUS GIFT: HAPPYPOP Gaming Socks Gamer Socks - $9.99
That's it for our top 10 Gamer Dad gifts! Hopefully one of these sparked your interest. Happy shopping!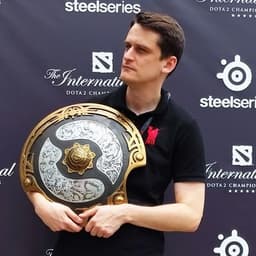 Lawrence "Malystryx" Phillips
Malystryx is Editor-in-Chief/Managing Editor at Esports.gg. and a veteran esports journalist, content creator and personality. He has been involved in the esports scene since 2004 and has worked with many different organizers and portals, including SK Gaming, ESL, Dexerto, GINXTV, Razer and Monster Energy. Malystryx was also a broadcast talent on Valve's Dota 2 Pro Circuit over the last few years, creating on-site video content for PGL and Starladder. In his spare time he streams on Twitch as MalyPlays.