Best Lockwood 300 loadout to use in MW2
The best loadout for the Lockwood 300 in MW2 makes it an explosive surprise for enemy players that get too close.
Shotguns are often looked down upon in Call of Duty: Modern Warfare 2, but there's no doubt to their effectiveness. One of the best is the Lockwood 300. If you want frustrate and dominate the opposing team when they try to push your position, then it's the shotgun for you. You'll just need to use the best Lockwood 300 loadout in MW2.
How to unlock the Lockwood 300 in MW2
The Lockwood 300 sits alone on its Weapon Platform (Image via Esports.gg)
It doesn't take a ton to unlock this shotgun in MW2. You'll have to play for a while, but as long as you gain solid XP during every match, you'll have it in no time. Once you're at Military Rank 36, the Lockwood 300 is yours.
Certain modes make it easier to gain XP than others. Jump into high-kill game modes, such as Domination, Invasion, or even Ground War. Doing so will ensure you rank up quick in order to unlock the Lockwood.
Attachments for the best Lockwood 300 loadout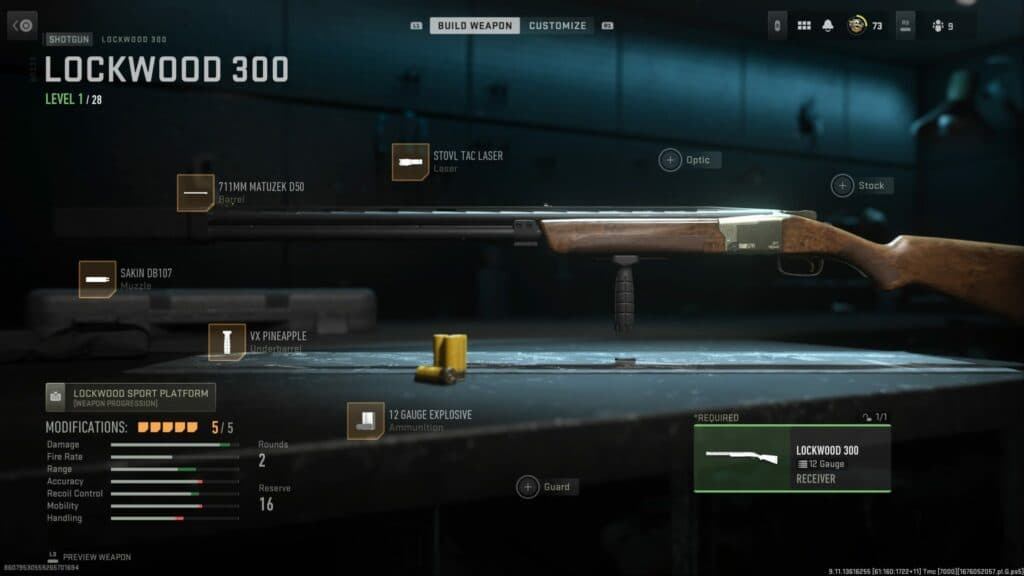 Unlock the attachments shown here to put this loadout together (Image via Esports.gg)
Use the following attachments to make the best Lockwood 300 loadout in MW2:
Muzzle: Sakin DB107
Barrel: 711mm Matuzek D50
Laser: STOVL TAC Laser
Underbarrel: VX Pineapple
Ammunition: 12 Gauge Explosive
Handling, mobility, and accuracy take some hits, but it is worth it for the buffs the Lockwood 300 receives. Massive damage, range, and recoil control are where it shines. It also comes with explosive damage from the Ammunition attachment.
You should stick to corners, doorways, and other tight angles with this loadout. It is meant for close range combat, but you'll hold your own at medium range in some instances with the increase. Practice landing your shots while firing from the hip and you'll be unstoppable with this gun.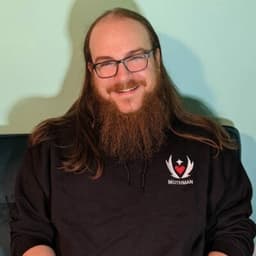 Brandon Moore
Brandon "Mothman" Moore is an esports journalist based in the United States. He has a heavy background in FPS titles, including professional Valorant coverage from day one. Brandon is a family man who loves writing, gaming, and catching a baseball game.