With season 11 being out for a couple weeks now, Apex players have figured out Storm Point. Join us as we break down our favorite drop spots!
Storm Point is currently the largest and newest map in Apex Legends. With 17 different places of interests (or POI's), figuring out your drop zones can be a challenge. With the entire map being one uphill starting from Highpoint (as the name suggests), the options for drops are endless. So join us as we break down our favorite places to drop so you can get a great start to your games.
Drop zones that you want to avoid
With season 11 being out for a couple weeks now, most people have an understanding of the hot drops and cold drops. The next couple POI's are areas that are going to be either too hot, poor loot or a poor location to rotate out of.
Command Center
Command Center is the Skulltown or Fragment equivalent of Storm Point. With countless teams always flowing into the one funnel, your chances of survival are quite slim. The area inside offers a variety of loot, however it typically isn't worth risking your life for it. Its best to avoid Command Center in the early game. But after the dust settles, the upper floor is a great spot to pause in between ring closures. But overall, Command Center is not a good drop zone as its too risky to come out in one piece.
Ship Fall
Conceptually, Ship Fall seems like a great drop spot, but sadly the opposite is true. Its empty most of the time for good reason. Ship Fall doesn't have a lot of loot available nor have a lot of "real estate" to work with. For a full squad, this alongside the houses to the North don't provide enough loot for a squad. Additionally, rotating from Ship Fall can be a challenge. You either have to push up to Antenna or Barometer which are both high traffic areas or to Gale Station. However, if the Apex gods decide to pull the ring West towards Barometer, you won't have the best time.
Cenote Cave
At the most South Western part of Storm Point lies Cenote Cave. The relatively isolated cave has good loot for 1 squad and one squad only. There are 3 sets of houses that are spread throughout the POI, and one group of houses has loot for around one person. So, each squad member goes to their out looting area. The issue comes when there's another squad who's accompanied you. If that happens, try to snag the loot before your teammates and you can be the one using human shields rather than being one.
Additionally, similar to Ship Fall, rotating out of the Cave is a challenge. You have 2 options, either rotate to Barometer or the Mill. As previously mentioned, Barometer isn't great as its a popular area that typically gets picked clean. On the other hand, Mill is great but its a long way there, and the loot is typically already cleaned out.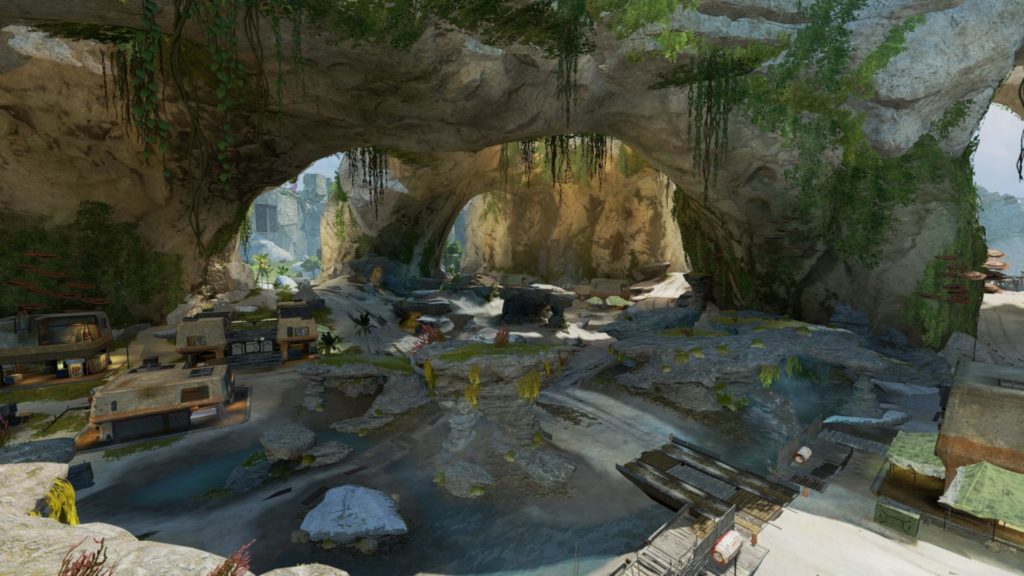 Our favorite drop zones
Cascade Falls
Tucked away in the middle of the map is Cascade Falls, or as I like to call them the Rice Fields. This small POI has a high concentration of loot enough to get your squad up and rolling. However, the real reason why this spot is great is for its follow up options for rotating. This drop zone being in the middle of the map allows rotation options in any cardinal direction to nearby POI's to get some early KP or set up to gatekeep. Plus, because the Falls are in the middle of the map, you typically won't need to rotate far for the ring.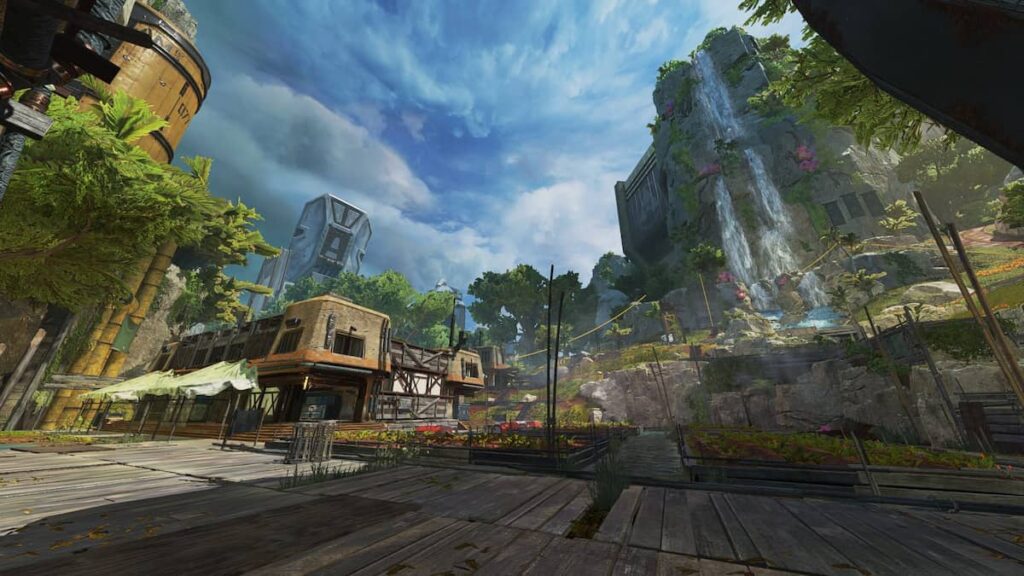 The Mill
The Mill is one of our writers Tom's favorite drop spots. The 2 huts have tons of high quality loot between them and great follow up options. With tons of cover and areas to play around (including the roof), The Mill is great for fighting. So, even if you do drop there with a team or 2, there is more than enough loot to come out on top. Additionally, you have the option to rotate to checkpoint for some KP or Cenote Cave. Also, there are 3 nearby animal dens, which means you can get tons of upgrades or level up your armor.
Barometer
Barometer is early KP central. Its a more tame version of Command Center. Although the drop spot is a popular with typically 4 squads landing there, there's tons of loot available. With 3 main areas to loot up and almost always an armor upgrade in the center, Barometer is great for early fighting. Plus, on top of its great loot pool, it has tons of area to play around, both below and above ground. And if an enemy squad is too powerful, then rotating out is easy. Options exist on foot or gravity cannons to Cenote, Ship Fall, Antenna or the Prowler Den.
And those are our favorite drop zones on Storm Point! (For now at least). But at the end of the day, the entire map is a masterpiece and is Apex's best map so far. We can't wait to see where the season takes us and how the map evolves with the upcoming events. Did we miss any of your favorite drop spots? Let us know!