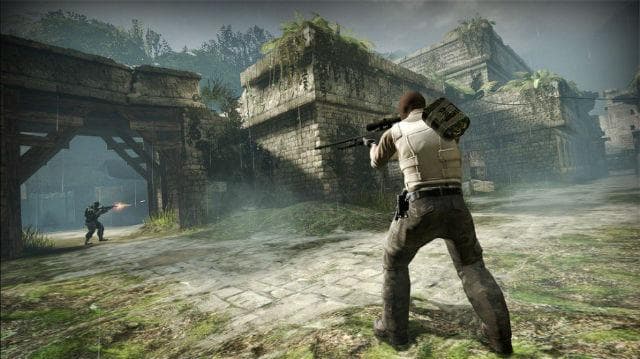 CS: GO Update fixed Wassersound-Bug vor dem Major
Valve hat vor dem PGL Stockholm CS: GO Major einen entscheidenden Fehler gefixxt. Es ist kein neuer Fehler, aber mit Ancient im Kartenpool war er definitiv stärker.
Mit dem neuesten CS:GO-Update wurde ein langjähriger Sound-Bug behoben, der es Spielern ermöglichte, Schritte zu hören, wenn andere über Wasser auf der Karte liefen. Das neueste Update fixxt diesen Sound und bringt eine wichtige Veränderung in CSGO.
Der Bug ist nicht neu und existiert schon seit langem im Spiel. Er tritt auf Maps auf, die Wasserflächen haben, wie Overpass, Inferno und seit kurzem auch Ancient. Valve hat Ancient Anfang des Jahres in den Mappool aufgenommen. Auf dieser Map gibt es große Wasserflächen und die Spieler hören oft die Schritte anderer Spieler auf der Map.
CS:GO Entwickler bitten die Community um Hilfe.
Vor ein paar Tagen haben die CS:GO-Entwickler auf Reddit die Community gebeten, Demos einzusenden, wenn sie den Wassersound-Bug im Spiel gehört haben.
Wenn Ihr dieses Problem in den letzten Tagen auf den offiziellen Valve-Servern hattet und einen Demo-Link zu dem Game habt, schickt bitte den Link mit der Runde, in der der Fehler aufgetreten ist. (und einen Zeitstempel), damit wir den direkt fixxen können.
Das Update kommt nur wenige Wochen vor dem Start des PGL Stockholm Major. Sound Cues sind in CS:GO extrem wichtig und auf höchstem Niveau könnte diese Art von Fehler matchbeeinflussende Konsequenzen haben.
Das Update fixed auch eine Lücke in dem Scaffold auf dem B-Spot auf Ancient.
CS:GO Patch Notes für den 15 Oktober
Es wurde ein Fehler gefixed, bei dem Wassersounds von den Todesorten der zuschauenden Spieler abgegeben wurden. (Danke an /u/birkir und anderen auf reddit)
Bots werden mehr Türen in Danger Zone öffnen können.
Verbesserungen der Stabilität.
Pixellücke im Scaffold auf B-Spot gefixed.
Viele Clipping-Probleme behoben (Danke Luar)
Fehlendes Nav-Mesh im lower A-Spot behoben
Radar geupdated
Map durch Änderung der License Plate wieder spielbar gemacht
Verschiedene visuelle Optimierungen
Für weitere News und Updates zu CS:GO klick hier.
Rohan
Started esports with Dota, moved to CS, then OW, back to Dota 2, and now a bit of Valorant. I love city-building games, and have spent hours in Cities: Skylines only to have the traffic defeat me. Currently on a reading spree - the aim is to read 150 books in 2023. Can I do it? Would you?