The King of Banana talks about his experience leading Dignitas in an exclusive interview. Dignitas recently played its first LAN event with the new roster.
Team Dignitas is one of the 16 teams participating in the BLAST Premier Fall Showdown. The team needs no introduction, it has some of the most legendary players of the game on its roster. However, they have not been performing up to their full potential and the pandemic has not helped matters. The BLAST Fall Showdown is an opportunity for the team to highlights its skill and show that they are capable of competing with and defeating several tier 1 teams.
It's a big chance for us to climb up the rankings. There are some tier 1 teams playing in this event and we got to take it match by match. [...] We've been talking about it and we can beat any team in this tournament. We feel confident. Hopefully, we play our A-game and go far in this tournament.
The team recently played in the final EU RMR event, where they narrowly failed to make it out of the group stage. The IEM Fall EU tournament has received a lot of criticisms over its Bo1 format and especially with games going late into the night. The BLAST Premier Fall Showdown has a single-elimination format but these are Bo3 games. The tournament also has a gap of a few days between matches, which gives teams time to practice and prepare their strategies.
Practicing in an RMR and another tournament is very different. In an RMR you know you can veto a minimum of two maps. But here, you need to have a six-map pool. You can only ban one map and you basically need to practice a lot more. The extra days in between the maps will definitely help us a lot more. If we beat Fiend, we have 2-3 days when we can prepare for the next game.
Adam "friberg" Friberg.
Team Dignitas defeated Fiend in two maps in their opening match at BLAST Premier Fall Showdown. With three days to go before they face Heroic in the next series, Friberg has his task cut out.
" At the level of Counter-strike that is being played right now, you cannot make many mistakes.
"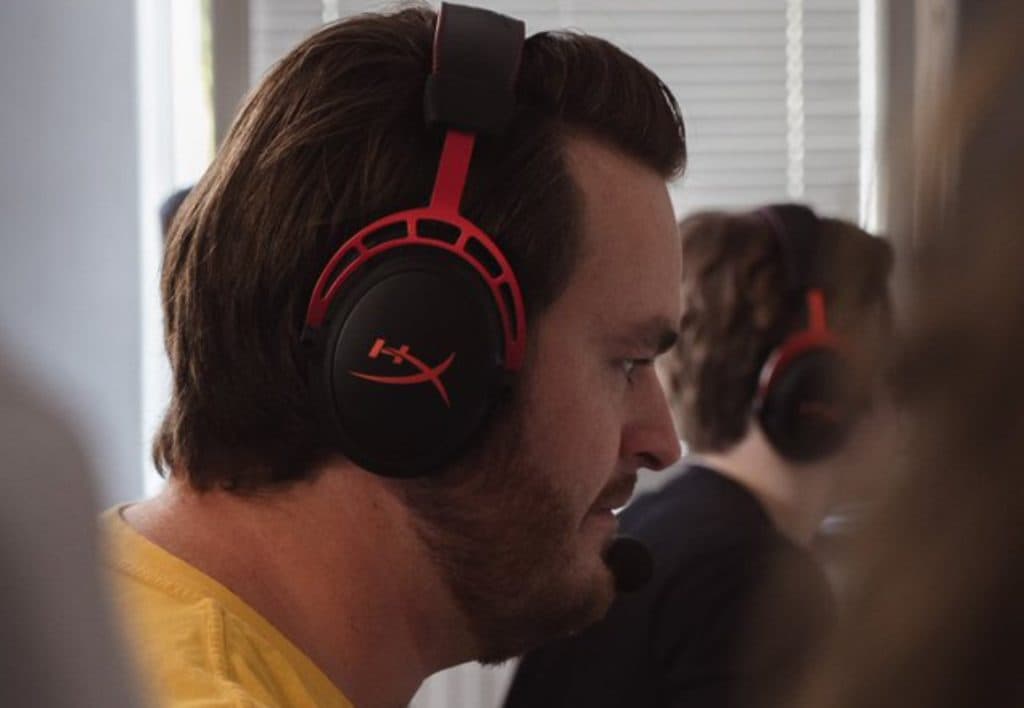 Friberg recently made the switch from M4A4 to M4A1-s.
Dignitas placed fourth in the group stage at IEM Fall Europe. Despite having a decent showing it fell short of qualifying to the playoffs. Its a missed opportunity not only for the players but also for fans who would have loved to see their Swedish superstars on the big stage.
I think the most important game in my eyes that we lost was against ENCE in the first match. We definitely should have won that game. Looking back at the VOD, we just messed up. We made too many mistakes. At the level of Counter-strike that is being played right now, you cannot make many mistakes. Most of the times, it's the team that makes the least mistakes that win matches, the level is just so high right now.
friberg
Dignitas lost 14-16 to ENCE in its opening match at IEM Fall EU. This result was quite significant because Dignitas narrowly missed out on qualifying for the playoffs.
We made too many mistakes against ENCE and it cost us that game. With that in mind, if we would have won that game, I think we would have been in a very good position in the group to perhaps make it out of the group and then we would be in contention for a Major spot.
friberg
The Road Back to LAN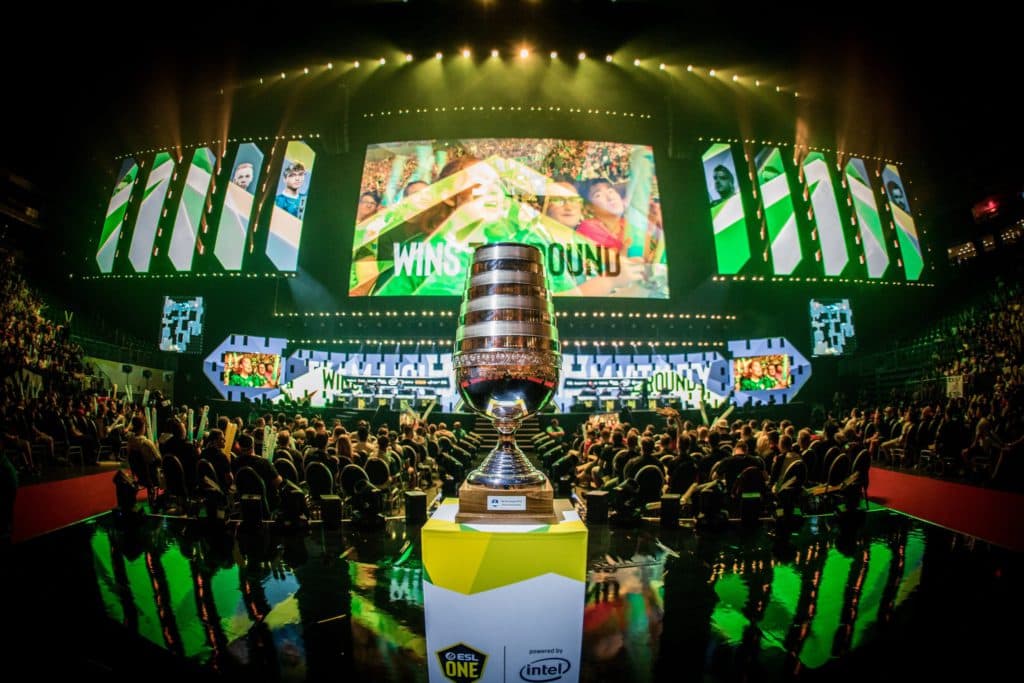 CS: GO events are slowly returning to LAN, but its been a slow process. Image Credit: ESL.
As one of the veterans of the scene, Friberg has played a lot of games on LAN. But the 'online era' of 2020-21 has been an adjustment period for many teams and players. Team Dignitas' current roster recently played its first tournament on 'LAN' at IEM Fall EU. Despite being on LAN, the event did not have a live audience as COVID regulations continue to impact esports events.
"Online CS is nowhere near the same as playing on stage in front of a crowd. That's where I want to go back to. There's a lot of hard work before we can just go there. Hopefully, we can play well here at BLAST and it would be a dream to play in the Royal Arena in front of thousands of people. We just got to play our A-game and make sure to get there."
But Dignitas has a chance to do just (play on LAN) that with a good performance at BLAST Premier Fall Showdown. A top 2 finish in this tournament will ensure they can play in front of a live audience at the Royal Arena in Copenhagen for the Fall Finals. With a 2-0 start against Team Fiend, the team is on track to achieve this target.
IEM Fall was more like a BootCamp environment. Studio events are fine, but I would love to go back to a real LAN in the future.
"We lost a lot of rankings because we didn't play for two months cause it was right before the summer break"
In addition to possibly qualifying for LAN, the Fall Showdown is also an opportunity to improve rankings. With many Tier 1 teams in participation, a good showing would give a bump to Team Dignitas' ranking. Currently, Dignitas is ranked 31st. Friberg feels the lower rank is due to the lack of matches for the team in the past few weeks.
"Personally, I would like us to get into the top 20. We were in the lower 20s before we had to go on an early break because of F0rest's son's birth. We lost a lot of rankings because we didn't play for two months cause it was right before the summer break. The team hasn't been able to get all the points which we would have wanted so far."
Dignitas was ranked 22nd in May 2021, but has steadily lost a few places in subsequent months. As the players prepare for the next few tournaments, a good placement could see the team regain a few places in the rankings.
"Xizt has achieved a lot in his career and he is definitely a hall-of-famer for sure"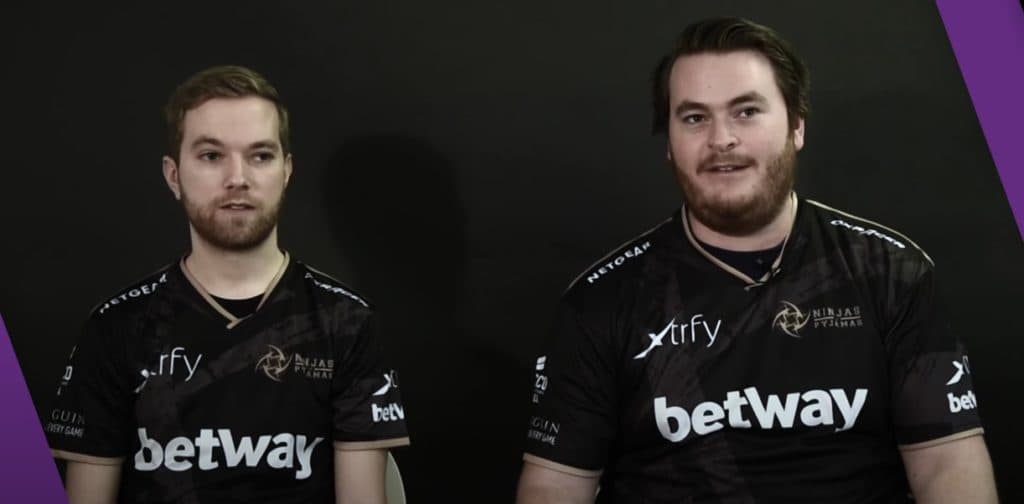 Xizt and Friberg are former teammates but also very close friends. Xizt has retired as a player, but still wants to stay involved in esports. Screengrab via
Betway
.
A member of the original NiP squad and Friberg's long-term teammate, Richard "Xizt" Landström recently announced his retirement from the game. An illustrious career that spans two different versions of the game and numerous trophies in CS:GO, Xizt is one of the all-time greats. The Dignitas IGL had nothing but good things to say about his former teammate.
"He is one of the best IGLs that Sweden has had. We had so much success with him. Looking back at all the fun memories, winning tournaments, traveling, partying. You look back at all the things we did together and you realize you've been through a lot. When you are traveling with the team and competing in tournaments, you almost hang out with them more than when you hang out with your family and friends. You become close to your teammates."
Friberg.
A year as the Team Dignitas IGL: A learning curve for a veteran player
Friberg took over as the In-Game Leader for Dignitas nearly a year ago. As a veteran player, Friberg has a very good understanding of being a leader amongst friends.
"I think it's been harder than what I expected. [I] want to make sure everyone is doing how I think we should play the round. I try to min-max everything, trying to help everyone doing the small things in the rounds. I've learned a lot in the last year but I still think I have a long way to go before I consider myself as a top IGL."
After the flawless CT side comeback on Nuke, Dignitas will now face off against Heroic in the Round of Eight. CS:GO fans can catch all the action live on Twitch.