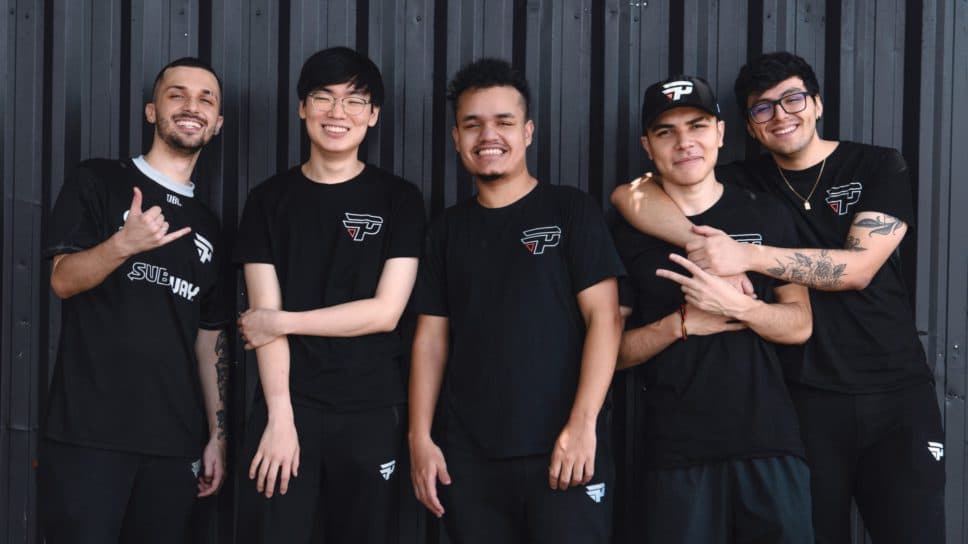 CBLOL: paiN Gaming vence Netshoes Miners e segue sonhando com playoff
Os Tradicionais entraram em campo com postura renovada e garantiram o primeiro 2X0 no torneio.
A paiN Gaming conquistou mais uma vitória e, dessa forma, mantém o sonho do playoff vivo no CBLOL. Os Tradicionais levaram a melhor contra a Netshoes Miners aplicando um jogo bastante agressivo. O grande destaque foi o caçador Marcos "CarioK" Junior, que conseguiu diversos abates no começo do jogo e fez valer todo o recurso que adquiriu. Vale destacar que a Miners é adversário direto da paiN na disputa pela última vaga na fase eliminatória.
Hoje também vimos o Flamengo aplicar uma virada na LOUD. Os rubro-negros ainda não estão eliminados do campeonato, mas precisam fazer uma campanha perfeita a partir de agora e, além disso, dependem dos resultados dos outros times. Já a Tropa termina um fim de semana com duas derrotas pela primeira vez.  
A FURIA se isolou ainda mais no topo da tabela depois de vencer a INTZ. Os intrépidos até fizeram uma boa primeira metade de partida, mas os Panteras conseguiram achar brechas para punir seu adversário e voltar na partida.
No último jogo do dia, a Rensga mostrou mais um bom desempenho, mas não conseguiu a vitória dessa vez. A KaBuM! voltou a mostrar a performance que os colocou no topo da tabela no primeiro turno e prometem brigar pelo título nos playoffs.
Confira os resultados do dia no CBLOL.
Flamengo 1X0 LOUD
FURIA 1X0 INTZ
paiN Gaming 1X0 Netshoes Miners
RED Canids 1X0 Liberty
KaBuM! 1X0 Rensga
O CBLOL volta a ser disputado no próximo sábado (05) a partir das 13h. A transmissão acontecerá nos principais canais oficiais do CBLOL na Twitch, Youtube e Nimo TV.
João Vitor Costa
Estudante de jornalismo. Começou recentemente na cobertura de esports e é especializado em League of Legends. Também se aventura no Wild Rift, Valorant e Legends of Runeterra.