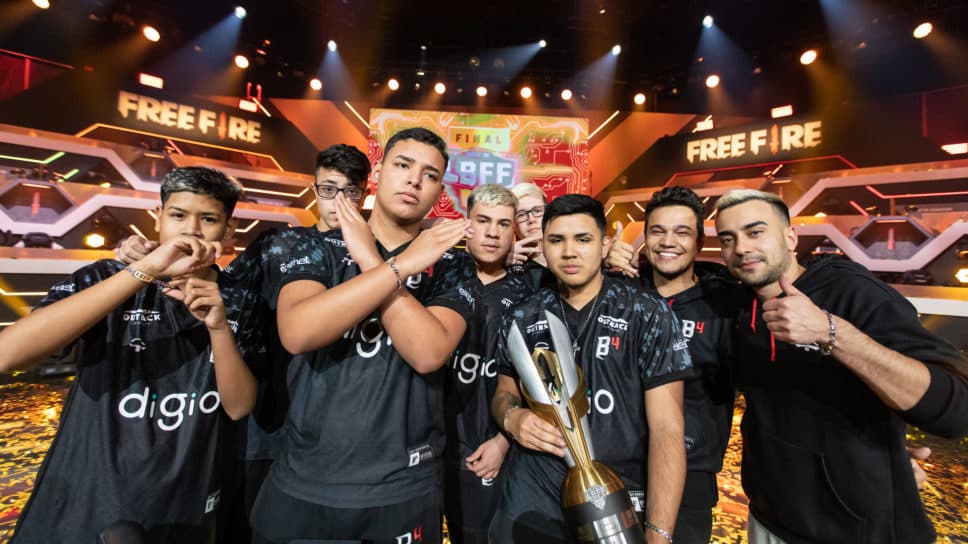 B4 se sagra campeã da LBFF 6
Os Bastardos coroaram a grande campanha ao longo desta temporada com o título.
Depois de fazer uma campanha espetacular, a B4 se sagra campeã da LBFF 6. A equipe garantiu o título ao somar 111 pontos, 40 abates e um Booyah. Por ter fechado a fase regular na liderança da tabela, a equipe veio para a grande final com 12 pontos a mais. E o bônus fez diferença, isso porque a B4 venceu o torneio pela diferença de apenas três pontos da Vivo Keyd, que marcou o booyah da última queda e somou 108 pontos.
A B4 fez uma campanha histórica nesta sexta edição de LBFF. Os Bastardos terminaram a fase de pontos com impressionantes 789 pontos, e assim alcançaram a maior marca já atingida por uma equipe na história da LBFF. Além disso, a equipe ficou acima dos 60 pontos em 8 das 12 rodadas que disputou na primeira fase. A consistência do time ao longo de todo o campeonato foi um dos fatores mais importantes para o título.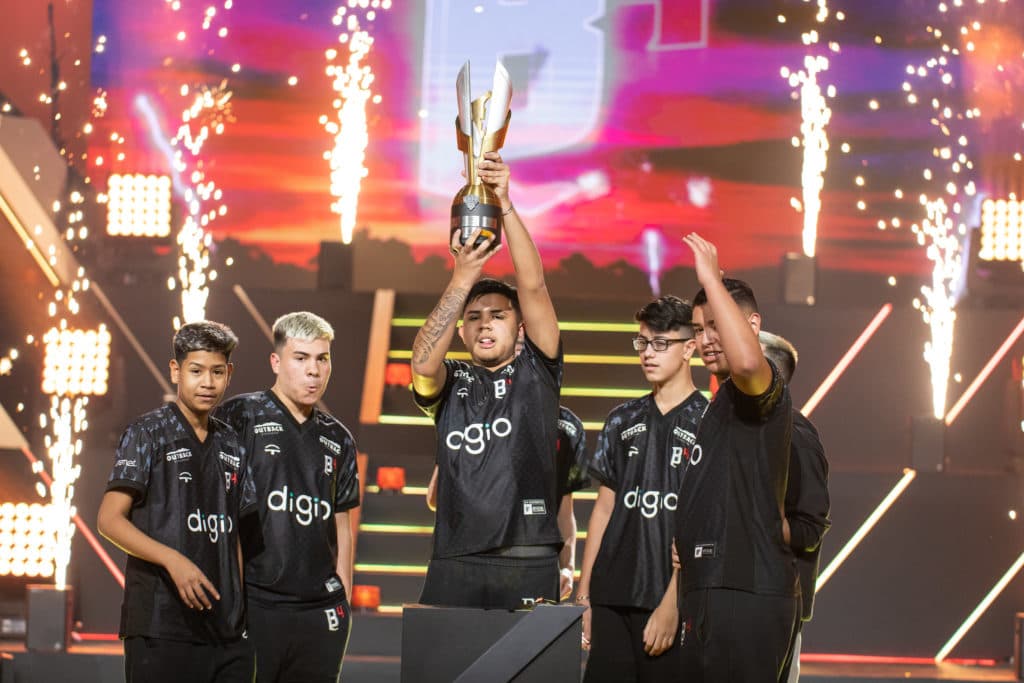 Jogadores da B4 - Foto: Reprodução/Garena Free Fire
Depois do anúncio da equipe campeã, Will da LOUD foi eleito como o Brabo da Galera e Mts007 da SS e-Sports recebeu o prêmio de MVP do campeonato.
João Vitor Costa
Estudante de jornalismo. Começou recentemente na cobertura de esports e é especializado em League of Legends. Também se aventura no Wild Rift, Valorant e Legends of Runeterra.