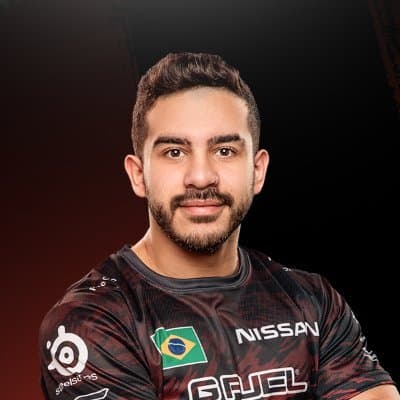 FaZe Clan coloca coldzera no banco antes do IEM Summer 2021
FaZe Clan colocou coldzera no banco antes da IEM Summer 2021. O time ainda não anunciou seu substituto, embora relatos sugerem que Olofmeister pode voltar.
A FaZe Clan colocou Marcelo "coldzera" David no banco, anunciou o jogador no Twitter. O anúncio vem logo após uma reportagem do jornal globoesporte.
A equipe teve uma série de resultados ruins recentemente, terminando em último lugar na terceira temporada da Flashpoint. Além disso, o jogador disse que está analisando suas opções para o futuro, já que seu tempo na FaZe Clan também está chegando ao fim.
Depois do bootcamp, com todos os resultados que tivemos recentemente e devido ao meu tempo na faze estar acabando em breve, eu vou para o banco para analisar novas opções para o futuro. Eu gostaria de agradecer à faze e desejar boa sorte para meus companheiros de equipe.
Coldzera foi o melhor jogador da HLTV em 2016 e 2017. Ele foi fundamental na ascensão do Counter-Strike brasileiro no cenário internacional. Além disso, ele é um dos poucos jogadores que tem um grafite em seu nome no jogo, na Mirage.
Quem substituirá Coldzera na FaZe?
Com a saída de Coldzera, há uma vaga na equipe. Um post no reddit sugere que a FaZe Clan está jogando com Olof "olofmeister" Kajbjer durante os treinos. Assim, os fãs de Counter-Strike devem ver Olofmeister de volta aos servidores muito em breve.
A FaZe Clan fez várias mudanças em sua composição em 2021: trouxeram Russel "Twistzz" Van Dulken e, logo em seguida, Finn "karrigan" Andersen. Com Karrigan no comando, as expectativas são altas para os fãs da equipe. Porém, a equipe caiu em último lugar no Flashpoint 3.
Com essa mudança, a composição de CS:GO da FaZe agora é a seguinte:
Håvard "⁠rain⁠" Nygaard
Helvijs "⁠broky⁠" Saukants
Russel "⁠Twistzz⁠" Van Dulken
Finn "⁠karrigan⁠" Andersen
Em seguida, a FaZe Clan competirá no IEM Summer, torneio com premiação de $250.000, a partir de 3 de junho.
Tradução: Alexandre Barker
Rohan
Started esports with Dota, moved to CS, then OW, back to Dota 2, and now a bit of Valorant. I love city-building games, and have spent hours in Cities: Skylines only to have the traffic defeat me. Currently on a reading spree - the aim is to read 150 books in 2023. Can I do it? Would you?