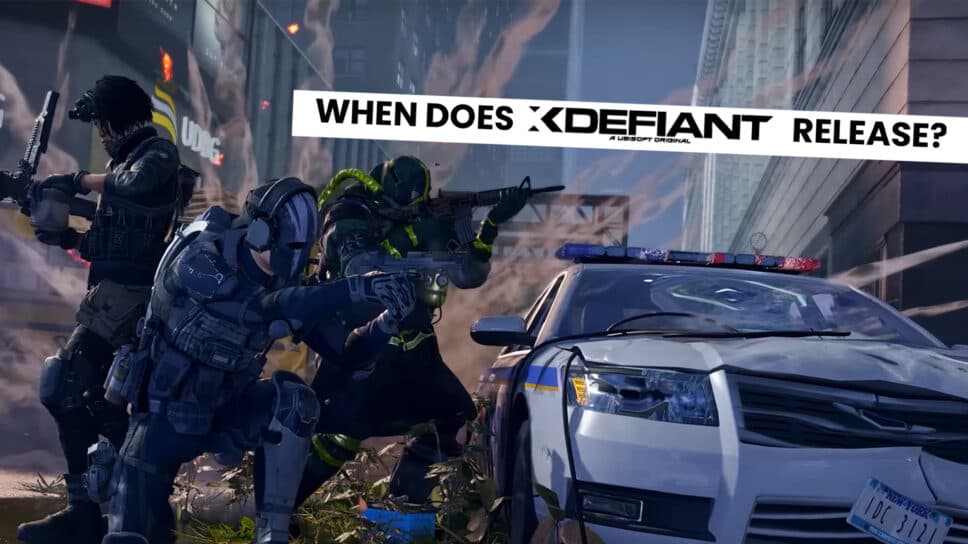 XDefiant release date: When does Ubisoft's next shooter come out?
The so-called CoD killer will be released within the next year.
The multiplayer, multiverse shooter by Ubisoft, XDefiant, could release as early as mid-September, though it will most likely come out in October. Mark Rubin posted a transparent blog post about the game's submission process on Monday and gave fans a look into why the game hasn't released yet.
XDefiant, the free-to-play FPS, had a successful closed beta in April.
When is XDefiant's release date?
So far, there's no confirmed release date for Ubisoft's XDefiant.
Ubisoft's Executive Game Director Mark Rubin posted a blog post about why XDefiant hasn't received a solid release date on Monday, September 11. In short, XDefiant has not passed the certification process needed to release a game on platforms like Xbox and Playstation. That's what is causing the delay.
The blog post explained that companies like Sony and Microsoft are looking for "compliance bugs". This type of bug is something that impacts the functionality of the game with the systems. Examples of these type of compliance bugs from the blog post were "Are trophies being properly tracked" or "is my friend's list being properly updated with game status". So far, XDefiant has not passed their first compliance test, so more work is needed.
Optimistically, XDefiant will pass their next test and release between mid to late September. However, if there are more issues, they will need to delay slightly and will instead be looking at an early to mid October release date. Hopefully we'll see an official release date in the coming weeks, but for now we'll have to wait for further updates.
What is XDefiant?
XDefiant is a free-to-play FPS that will feature character factions from a wide range of Ubisoft titles. These factions are being sourced from a few Tom Clancy games, as well as Far Cry and Watch Dogs. For a deeper dive into what's coming with the release of XDefiant and how the factions will operate, check out our full breakdown here.
XDefiant gameplay (Image via Ubisoft)
The gameplay will be similar to games like Call of Duty or Overwatch 2. Game modes will include Escort, Zone Control, and Domination on 12 different maps. The developers confirmed they will be adding ranked gameplay. This will create a more competitive mode for players who are eager for a challenge. Once every three months, the game will also be adding more factions alongside new maps, weapons and events.
Is another closed beta planned?
Unfortunately, Ubisoft has not announced another closed beta and there is no confirmed word on the release date of XDefiant. There have been multiple beta tests since August 2021, with the latest in April 2023. However, there could always be another opportunity in the future before the game is released!
With the Ubisoft Forward livestream happening on Monday, June 12, we'll most likely get some new information on XDefiant's release date. We'll be sure to update you here! For more XDefiant information and esports news, check back at esports.gg!