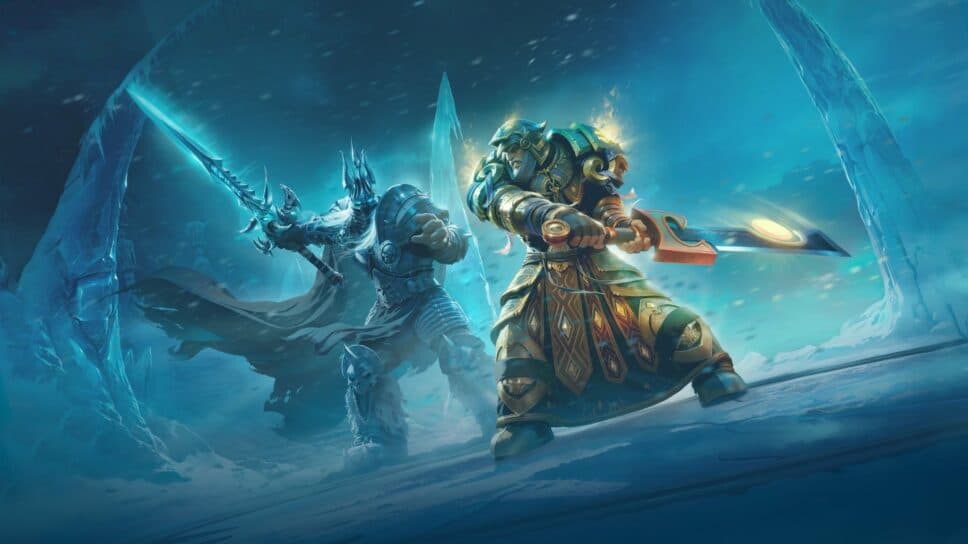 Relive the Fall of the Lich King as Patch 3.4.3 drops for WotLK Classic
One of World of Warcraft's most iconic moments can be experienced again as WotLK Classic releases the Fall of the Lich King patch.
Players of World of Warcraft Classic have the chance to relive one of the most iconic moments in Warcraft lore as Patch 3.4.3 Wrath of the Lich King Classic. The conclusion of a seven year narrative that started with WarCraft III, and concluded, originally in December 9, 2002, the Fall of the Lich King added the Icecrown Citadel raid, where players would fight the Lich King in a climactic battle.
For Classic, this means the following new additions:
New Dungeons

The Forge of Souls, Pit of Saron, and Halls of Reflection

Random Dungeon Finder
New Titan Rune Dungeons: Defense Protocol Gamma
New Collections User Interface
But most importantly: The Icecrown Citadel Opens on Oct. 12.
The Icecrown Citadel comes to Wrath Classic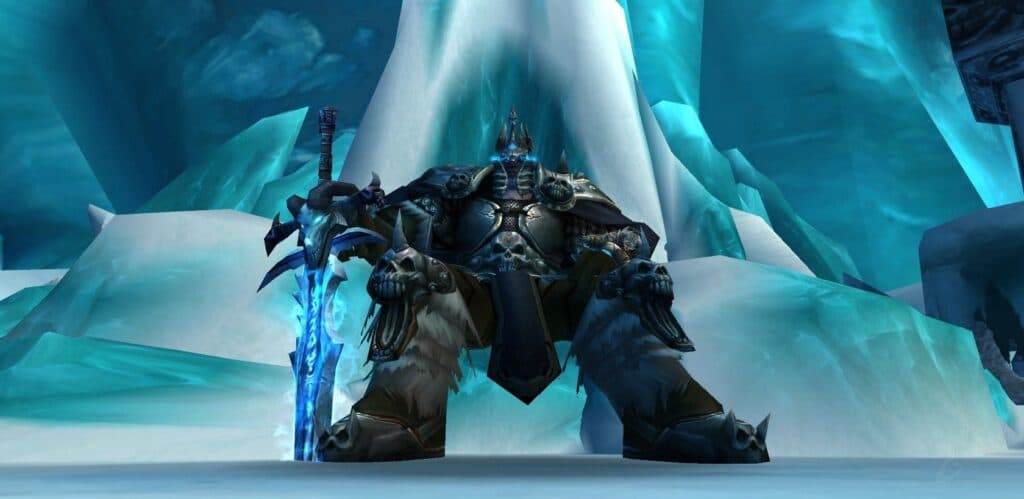 The Fall of the Lich King is one of WoW's most iconic moments (Image via Blizzard)
This twelve-encounter, five-wing stronghold will see you face deadly opening bosses, such as Deathbringer Saurfang, before moving into even deadlier encounters with the likes of the Blood Prince Council and Sindragosa. Finally, ascending to level eight of the citadel will bring you face to face with Arthas Menethil, The Lich King, to finally end the legacy that began in Northrend all those years ago.
While memories of some of WoW Classic's raids can be rose-tinted, perhaps because it's the peak of the expansion, to some the zenith of Warcraft's narrative, Icecrown Citadel has a special place in many people's hearts.
As mentioned, the doors to the Citadel open on October 12, just in time for spooky season. You can enter from 3:00 p.m. PDT (22:00 GMT) globally, and it's completable on Normal or Heroic difficulty. 
Additionally, if you're a Paladin, Death Knight or Warrior, then it's time to prove you're better than Arthas, by wielding Shadowmourne yourself — and not immediately becoming evil. The Shadowmourne Legendary quest chain unlocks with this patch.
---
Stay tuned to esports.gg for esports news and WoW information.