it's time for the reclamation of Gilneas as the upcoming Seeds of Renewal update will finally return the Worgen race to its capital.
Haven't the Gilnean people suffered long enough? Added to the game over a decade ago with the Cataclysm expansion, it's almost serendipitous that we'll be returning to that fabled city soon enough. Revealed today with the WoW Seeds of Renewal update coming next year is the news that players will soon take back the capital of Gilneas in the Eastern Kingdoms.
Why is this a big deal, and what's involved? Get ready to bark at the moon and fly the Gilnean flag once more.
Gilneas Reclamation in Seeds of Renewal update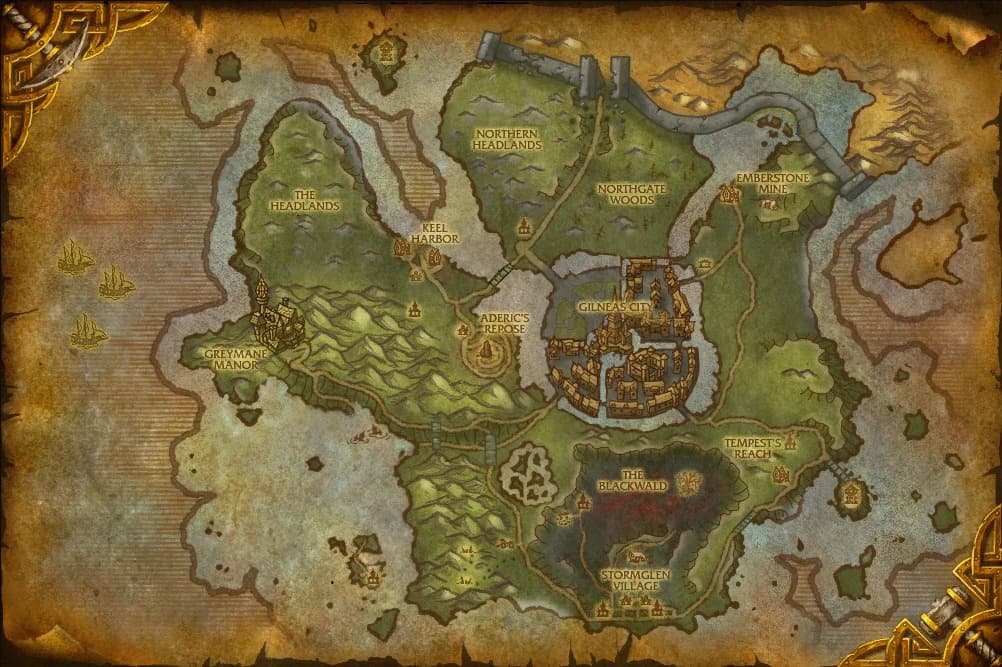 Enter at your own risk.
In terms of World of Warcraft, the city of Gilneas has been through the ringer. Once an empty area of map hidden behind a gigantic wall in vanilla WoW, the home to what was once the largest navy on Azeroth was always shrouded in mystery. It seemed as though with the introduction of the Worgen as a playable class in Cataclysm that players would finally step onto those streets and see it for themselves.
Alas. In one of the weirder content decisions, the fully fleshed out and modeled city of Gilneas only used for the Worgen starting area. After that and for storyline reasons, it's a literal ghost town. Since that time, the Worgen race has shared a capital with the Night Elves, moving from town to town.
However, now that the Night Elves have their own home again via Amirdrassil, that leaves the Worgen in the lurch. Well, wait no longer as Gilneas is ready to go in the upcoming Seeds of Renewal update. It appears King Greymane and his pack are ready to go back home, but will find out that it's not as simple as moving back in.
What awaits the Worgen upon trying to return? We know it's not the Forsaken, as race relations between the two sides is far more friendly than they used to be. We won't have to wait long, as the Gilneas Reclamation comes out with the Seeds of Renewal patch early next year.
Stay tuned to esports.gg for esports news and World of Warcraft information.