XSET qualified for the VCT North American Challengers playoffs with a 2-0 win over TSM, marking yet another opportunity to break the fourth place barrier curse.
Throughout the history of esports, many of the world's best players, in a variety of games and tournaments, have faced the daunting task of breaking through their ceiling. Lee "MarineKingPrime" Jung-hoon springs to mind – a dominant StarCraft II player in his prime, who unfortunately, is more known for finishing second at Global SC2 League in Code-S instead of being skilled enough to make it to four separate finals. For XSET, that barrier is a top four finish and barely missing out on International stardom.
In XSET's last four qualifying events with a trip to Masters on the line, they've finished fourth each time. Heartbreaking losses to Cloud9 during Stage 1 Challengers and 2021's Last Chance Qualifer. Bowing out early to Envy (now OpTic) and constant losses to Sentinels in early 2021. It's been a rough road for one of North America's most consistent teams.
As XSET enter another playoff season, head coach Don "SyykoNT" Muir believes the pieces are finally in place for the team to break through that fourth place ceiling. "We've maintained a level of consistency that I don't think any other team has been able to do outside Optic and it just feels like every time we push one of these other teams, this new team pops up and we're kind of playing whack a mole and hammering them back down and saying 'no,no, we're on the way up. This is our time,'" said Sykko in a post-game interview.
XSET Sykko looking for quantity, not quality
Despite the heart ache, XSET has managed to stay remarkably consistent since the core of this roster was assembled back in early 2021. XSET have been the gate keepers to the top four, but failing to push themselves over the top. And finally, the late 2021 addition of Matthew "Crycocells" Panganiban is starting to mesh together with the team.
"I feel like we have all the right pieces this time around," said Sykko."We've had a lot of time to really establish Cryo as part of our system and further deepen our playbook and not just around him but entirely flesh out the team in general going into this stage. So, we're ready to go. This is our moment to try and take it home"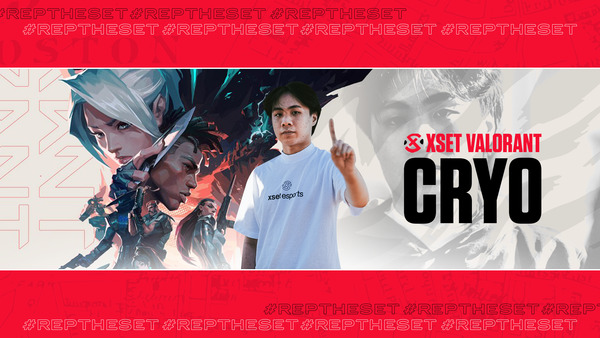 There's a genuine enthusiasm forming around XSET amid a stage 2 full of well established teams falling out of the playoffs. Depending on the results of The Guard and NRG, only three teams from the previous Challengers playoffs will be competing in Stage 2. XSET, unlike any other NA VALORANT organization, has managed to be a playoff team in every event dating back to 2020.
XSET have an opportunity at the one-seed
If Ghost Gaming gets the win over 100 Thieves, XSET will enter the playoffs as the one-seed in Group A. Winning the group will more than likely avoid a confrontation with OpTic early in the bracket, making the road to qualifying for VCT Masters in Copenhagen significantly easier. The week one win over Ghost secured XSET the tiebreaker there, but the loss to 100 Thieves means if they beat Ghost, they win the group.
In the win over TSM, the various combinations of XSET being the more drilled team, with a deeper playbook and better individual players coincided with TSM being eliminated from playoff contention. XSET ran over the TSM defensive setups on both Haven and Split, winning 62% of their attack rounds.
The switch of pacing in calls from round-to-round and more importantly, the composition differential swung the match in XSET's favor. Much to the chagrin of the studio desk, Yassine "Subroza" Taoufik pulled out Phoenix on Haven for their last official VCT match. Ironically, Subroza ended up being the one player working for TSM on Haven (304 ACS, 1.24 KD, 189 ADR), but still fell short against the meta composition of XSET.
Moving ahead to scheduling, XSET won't know who their opponent will be until Sunday night, but Sykko doesn't see that as much of an issue. "We really just got to come in and prep for every eventuality"
Stay tuned to esports.gg for the latest Valorant news and updates.