Following a close best-of-three with North America's Cloud9, Vision Striker's Stax spoke to the press to discuss what went down.
Despite coming in as one of the favorites to win the tournament, Vision Strikers have stumbled during the group stage. The Korean side fell just short of making it to the playoffs in a close best-of-three against North America's Cloud9.
Despite a promising start to the tournament for VS, they failed to take down group rivals in Fnatic and then last night against C9. This was not the finish both Vision Strikers and the region of Korea were hopeful for.
Vision Striker's Stax spoke to the press following his defeat to discuss what went wrong on Ascent, his relationship with Xeta and Korea's current strength based on international performances.
Vision Strikers could not overcome Ascent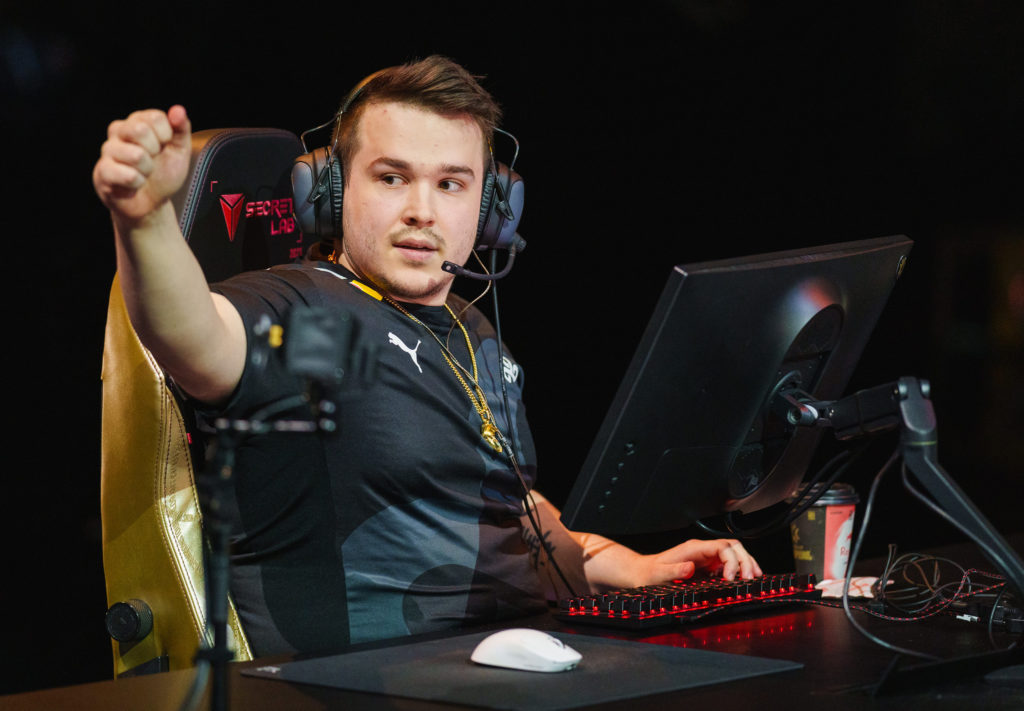 In one of the weirdest maps of VCT Champions to date, VS Stax found himself and his squad down 11-1 at the half. Cloud9 were relentless in their preparation on the defensive end and Vision Strikers had no way of breaking through.
This was a surprising sight to see for multiple reasons, Vision Strikers were the favorites to win this series quite comfortably. While C9 showed great slaying power and resilience, their lack of coordination in important moments should have meant a clean win for VS. So to drop eleven rounds in the first half was simply unacceptable from a world-class team.
VS Stax revealed Ascent was a map they had been struggling on, meaning they were fighting an uphill battle from the start.
""Ascent was a map we were not comfortable on throughout boot camp here in Germany, we struggled to maintain a high win rate on that particular map so we only started practising for C9 maybe two or three days ago. I suppose that just wasn't enough to win the map."
What made this map even crazier was the fact a comeback was a real possibility. Vision Strikes put together a similar run which saw Cloud9 take an 11-1 lead. Fortunately for the North American side, they were able to find the two rounds they needed to take the map.
Stax wants to prove Korea is a respectable region
Vision Strikers early departure from VCT Champions left many people scratching their heads on the strength of Korea heading into 2022. The past two VCT Masters events saw NUTURN and Vision Strikers advance to the playoffs and had great showings at those events.
Another disappointment for the Korean Circuit was the fact they were only able to send one representative. This was due to SEA side Full Sense securing a spot in the APAC LCQ over the likes of DAMWON Gaming and NUTURN.
When asked if Koreas performances this year were a good signal of their strength, VS Stax believes their performance at Champs wasn't enough to justify the year being a successful one for Korea.
I wouldn't say it's a good signal just yet, it would have been a good signal if we could have performed better here. All I can say here is that we will look forward to next year and prove to the world we are a region to be respected.

VS Stax on Korea's international performances
Vision Strikers were the favorites to advance from their group. Pre-tournament expectations for both Fnatic and Cloud9 had them below the Korean powerhouse. Fnatic's recent form did not suggest they would perform well at Champions and C9's current roster has only been together for a short period of time. It was logical to see nothing but a Vision Strikers victory, and a comfortable one at that.
Stax's relationship with C9's Xeta
Facing off against Cloud9 meant Stax would be going toe-to-toe with an old friend. Stax and Xeta both competed alongside current Vision Strikers members under the MVP organization in CSGO. The team had a lot of success as they won various tournaments and grew a close bond together.
Stax spoke about his relationship with Xeta and how he knew he would become a success in North America.
"I have actually known Xeta for many years because we were on the same team during our days in CSGO and so I have always wished him well and I knew when he decided to come to NA that he would perform well there.
"I have always cheered for him and rooted for him and I think I will continue to do so because if Xeta can go out there and prove he has what it takes at a global stage then I think that's a good signal for the Korean scene as well."
Stay tuned to esportsgg for the latest Valorant news and updates.