The VALORANT in-game shop is home to the Sentinels of Light 2.0 bundle. Here's everything you need to know.
The Sentinels of Light was a fairly popular bundle when it first released in VALORANT. Rumors pointed towards a Sentinels of Light 2.0 bundle. Well, those leaks were correct as it has been confirmed to arrive in VALORANT. We've got everything you need to know about it.
VALORANT Sentinels of Light 2.0 bundle skins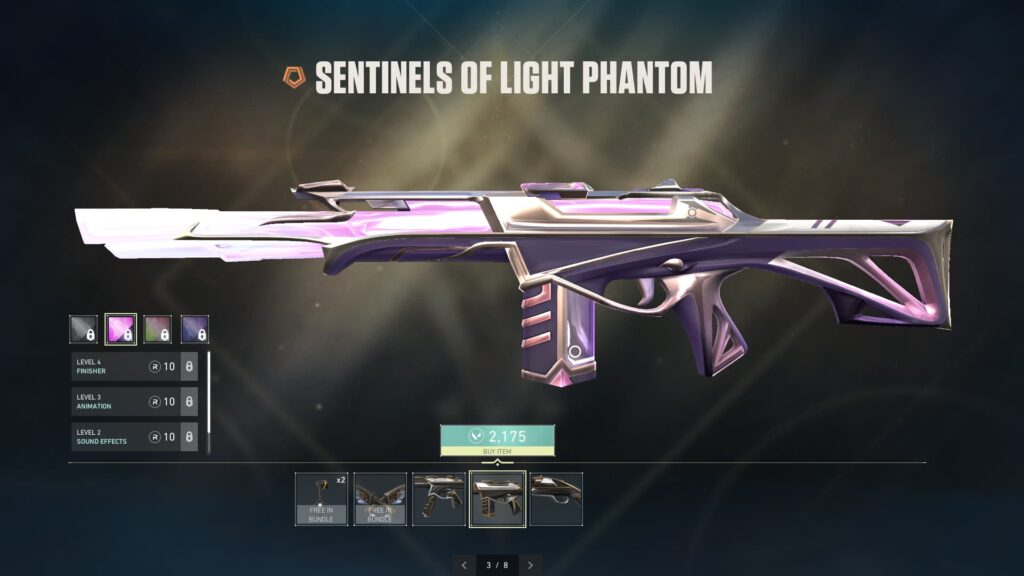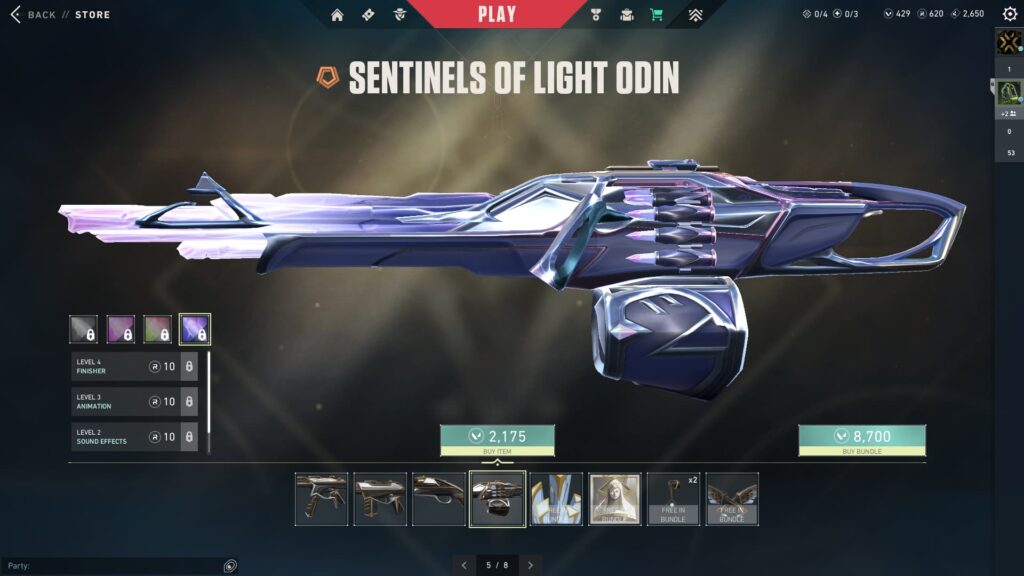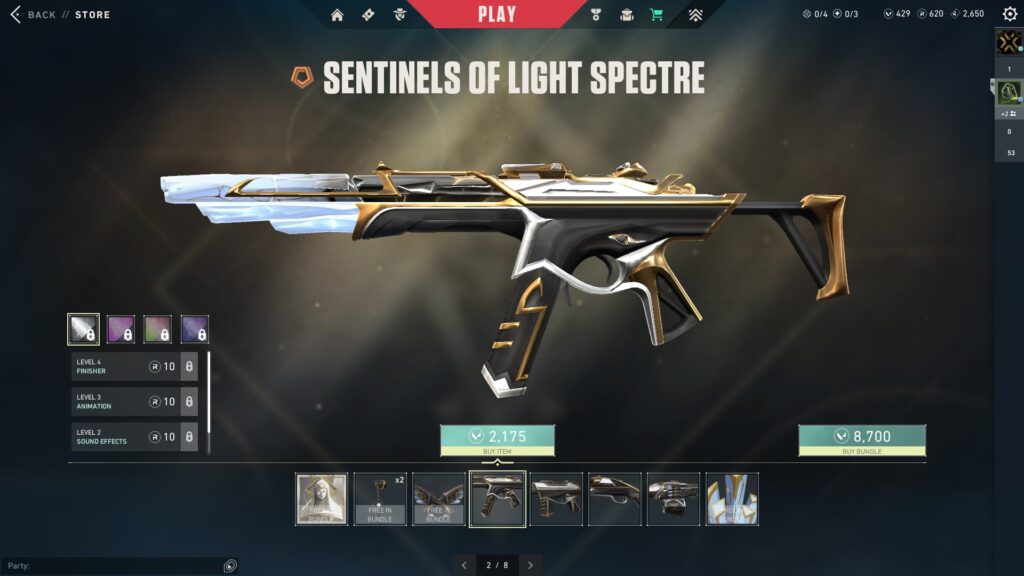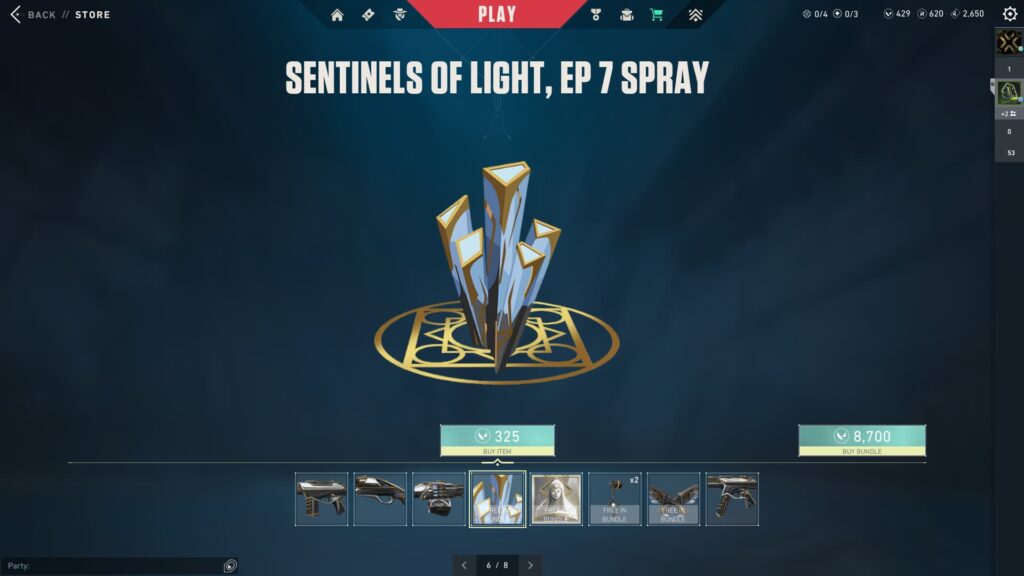 The first Sentinels of Light bundle consisted of a Sheriff, Vandal, Operator, Ares, and the Relic of the Sentinel melee weapon. With a second version on the way, you can expect different weapons to receive the skin:
Phantom

Odin

Spectre

Shorty

Relic Stone Daggers

Spray

Player Card

Gun Buddy
Release date
We were first told that it is simply being worked on, which turned out to be absolutely true. Of course, leaks should be taken as pure speculation until made official by Riot Games, but with confirmation from the official VALORANT X account, you can get excited about this bundle.
It is available now, having been loaded into VALORANT with patch 7.10. Get it before its gone. Typically a bundle will remain in the shop until a new one is announced to take its place. Keep your eyes on when that happens.
Sentinels of Light 2.0 price
The price mirrors that of the original bundle. It cosst 8,700 VALORANT Points. That has it fall under the Exclusive bundle tier. With a multitude of weapons, a melee, and other accessories, it was bound to be pricey.
If you can't afford it in its entirety, you can purchase items on their own. Each weapon is available at 2,175 VP. The melee is 4,350 VP. Then the accessories range from 325 VP to 475 VP. That's your look at the overall cost of Sentinels of Light 2.0.