VALORANT Run It Back 2023: Bundle price, release date, and skins
The VALORANT Run It Back 2023 bundle is here, offering a selection of past skins from the game that are available from May 17 to May 29.
The fourth VALORANT Run It Back bundle is here as we are near the halfway point of 2023. If you aren't familiar with the Run It Back bundles, know that they bring back weapon skins from VALORANT's past.
The first bundle of its kind released with patch 2.0 on Jan. 12, 2021. That was back when Yoru and regional leaderboards were added to the game. Now, the tradition of Run It Back bundles continues as the latest has been revealed.
VALORANT Run It Back 2023 bundle price
The three prior Run It Back bundles have been around the same price. The first two cost 5945 VALORANT Points while the third was 5950. The VALORANT Run It Back 2023 bundle lines up with the latter.
You'll need to drop 5950 VALORANT Points to get the bundle in its entirety. If you only want one out of the selection, you can purchase the weapon skins individually for 1775 VP each.
Selection of weapon skins in the bundle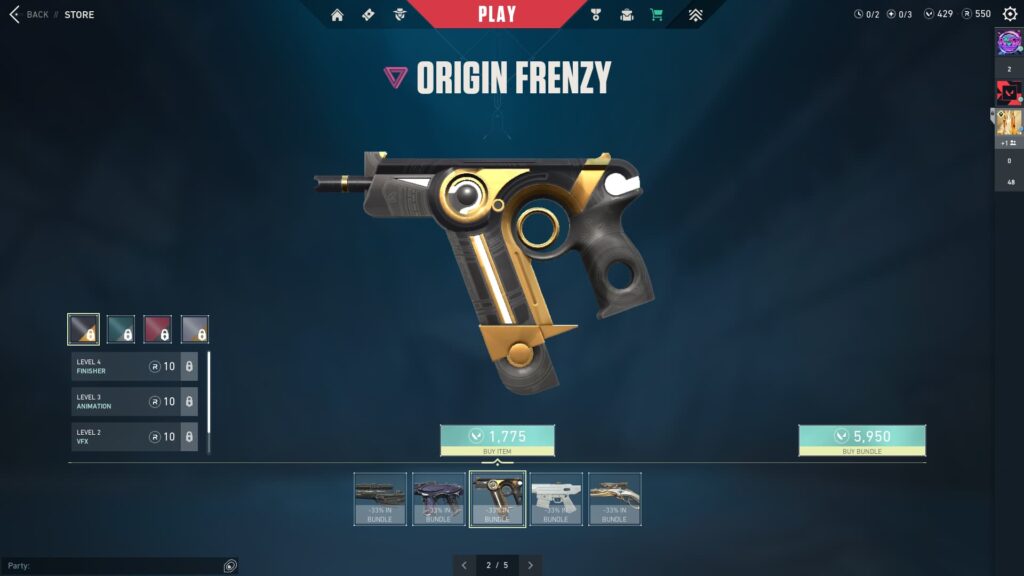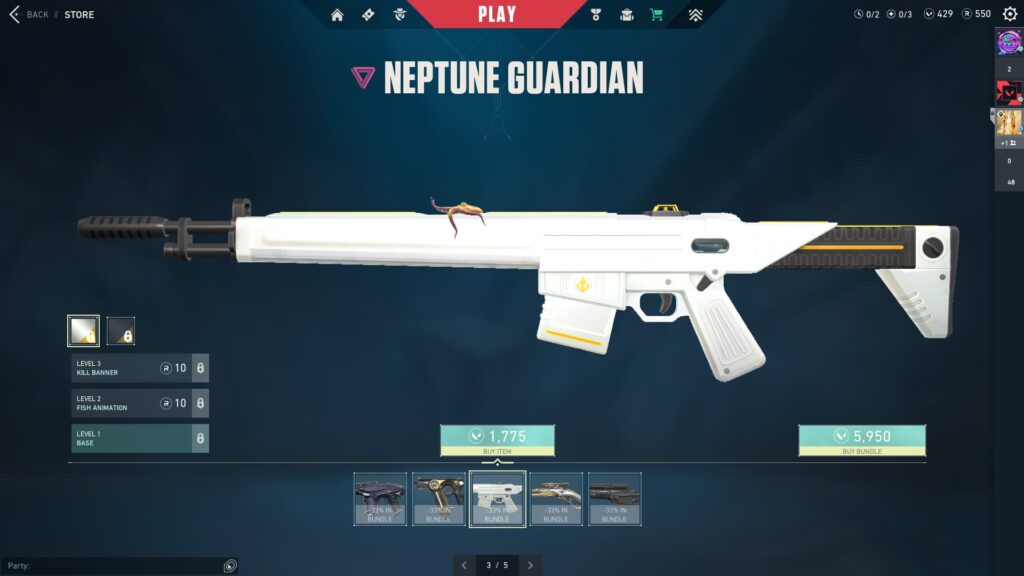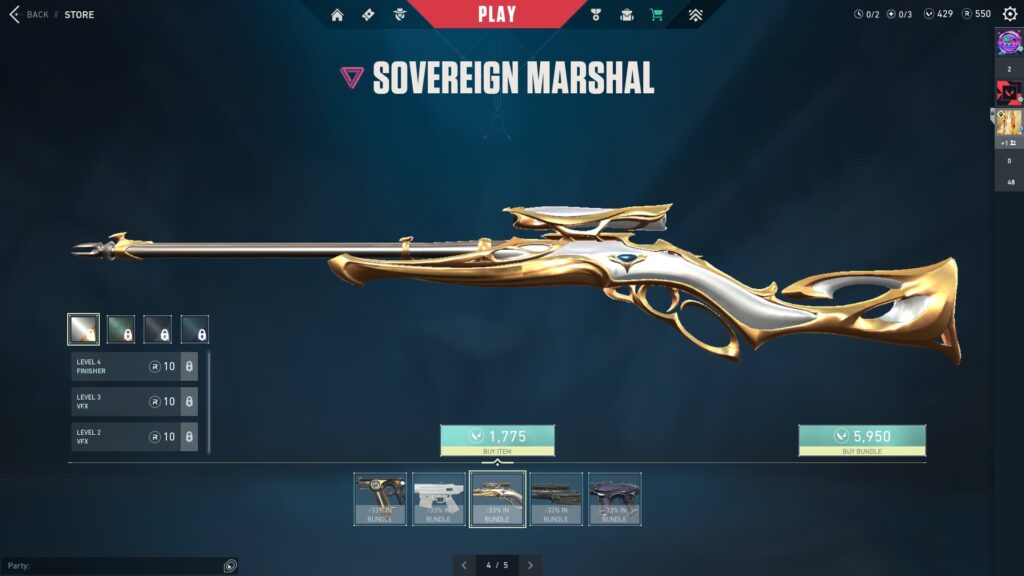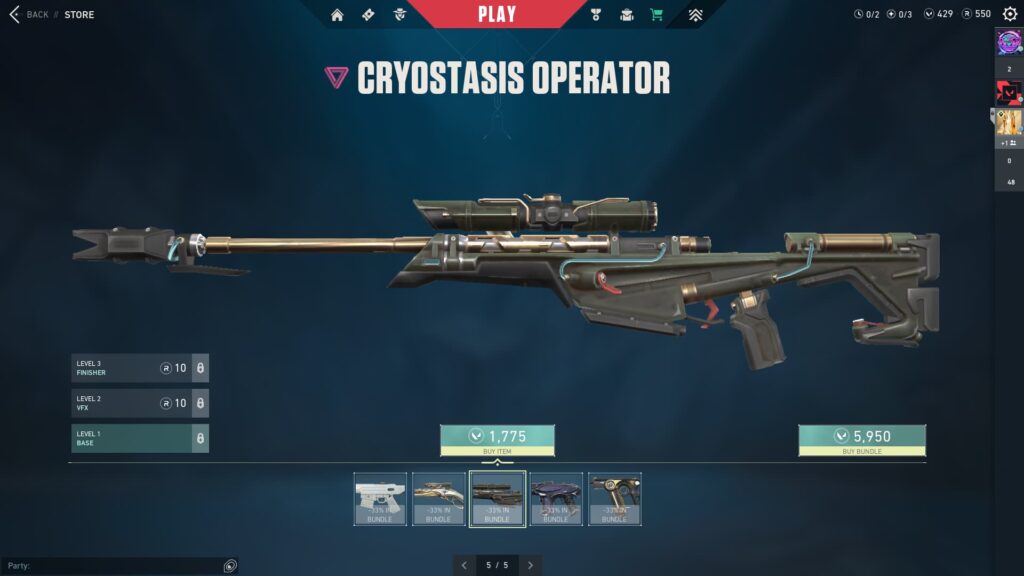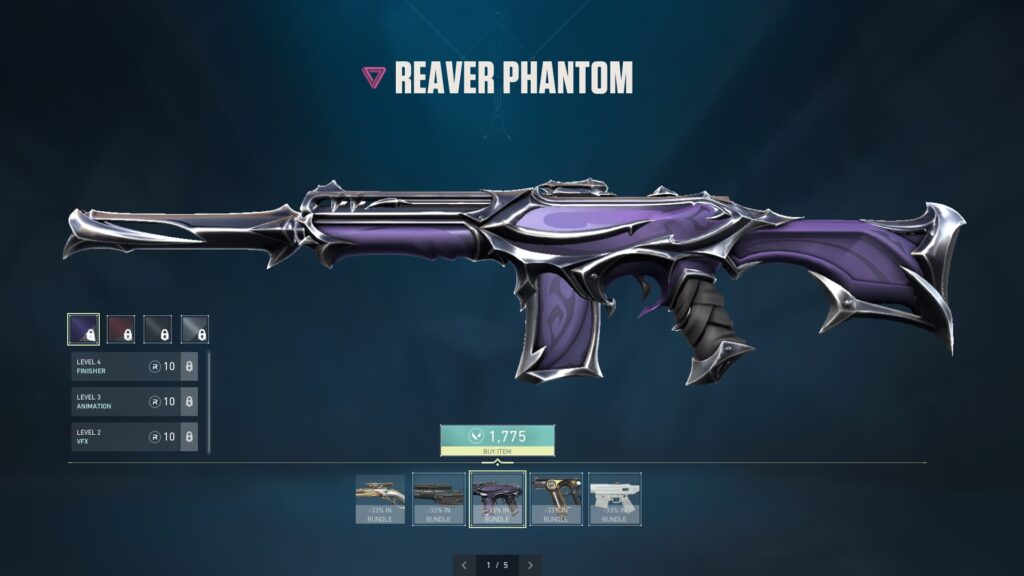 The VALORANT Run It Back collection for 2023 contains the following skins:
Origin Frenzy
Neptune Guardian
Sovereign Marshal
Cryostasis Operator
Reaver Phantom
This is a solid mix of weapons and skin choices, but it definitely has fans divided. If you missed out and consider these must-haves for your collection, then you'll want to jump on this bundle before it disappears.
When does the VALORANT Run It Back 2023 bundle release?
Riot Games decided to release this bundle as its own update. It didn't arrive with a specific patch. When the shop reset on May 17 at 5 PM PDT, everyone gained access to the VALORANT Run It Back 2023 bundle.
You have just under two weeks to decide if you want to cop anything from it. The bundle will take its leave from the first-person shooter at the shop reset time on May 29. That's twelve days to get any or all of the skins. Otherwise, you'll need to wait and hope to get lucky with a random shop appearance in the future.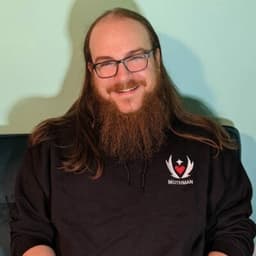 Brandon Moore
Brandon "Mothman" Moore is an esports journalist based in the United States. He has a heavy background in FPS titles, including professional Valorant coverage from day one. Brandon is a family man who loves writing, gaming, and catching a baseball game.