VALORANT is set to release their seventh addition to map pool in Fracture. The map will offer a great deal in terms of lore and game play for players.
VALORANT has revealed its seventh addition to the map pool in form of Fracture. Following the release of Icebox and Breeze, Fracture is only the third new map to be released since VALORANT's retail launch. From leaks and images released earlier today, we have gleaned some previews of the new map. With already eye-catching concept art, further details have shown that Fracture has a lot to offer in terms of both lore and gameplay. Just days out of the map's release, here's everything we know about VALORANT's newest map thus far.
Fracture's release date, images, gimmicks, and more
Players won't have to wait long to try out the map for themselves. Fracture is set to release with the launch of Episode 3, Act 2 on Wednesday, September 8th. Joining this new map at launch will be an entirely new Battle Pass along with Patch 3.05.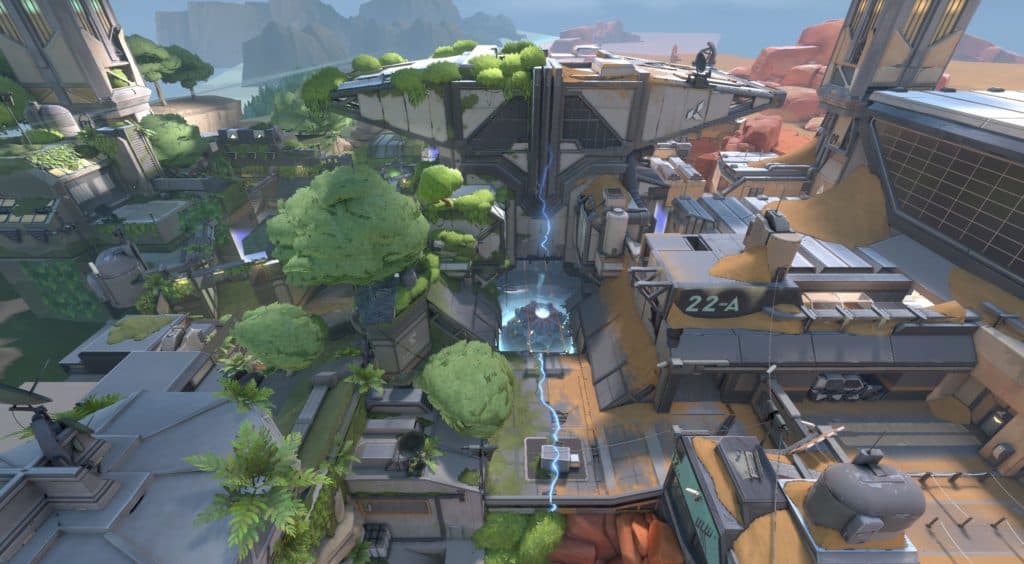 Screenshots of Fracture from @average_jonas Twitter
Images released today gave us some idea of what the map's layout will look like. Fracture has a very unique spawn point, unlike anything we have seen in VALORANT yet. The map is said to 'H' shaped, with defenders sitting in the middle of the map while attackers close in from all surrounding sides. This certainly gives both sides a new perspective and problems to solve when faced with taking and retaking sites.
Screenshots of Fracture from @average_jonas Twitter
Similar to other maps in VALORANT, Fracture is making use of an all too familiar 'gimmick.' Long ziplines are said to run under the map, connecting the front and back sides. Fracture has been speculated to have an entire 'bottom' half of the map, which these ziplines could easily lead to. Ziplines could be used to quicken rotations and get the drop on opponents, however, the placement and extent of their reach have yet to be revealed.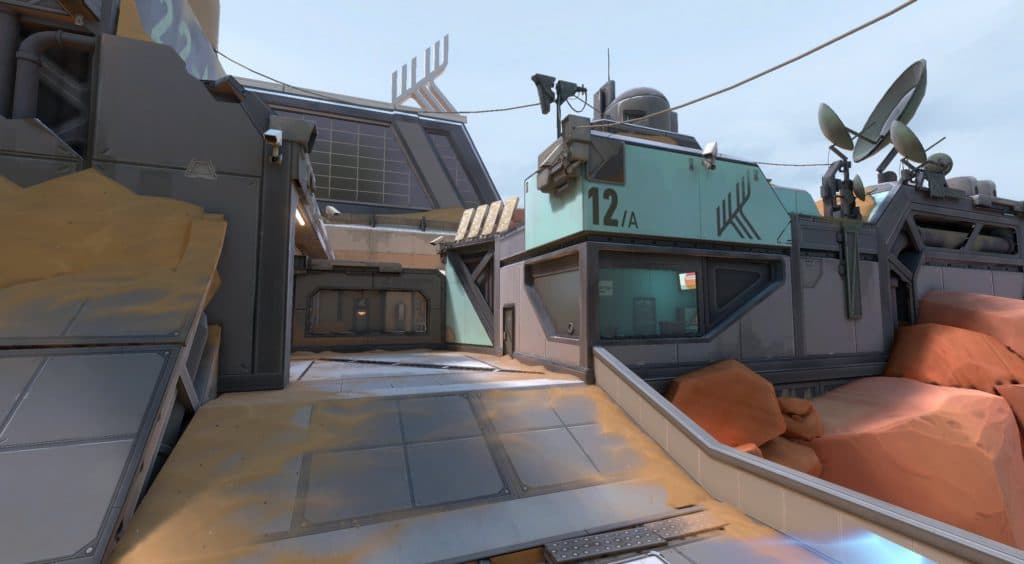 Screenshots of Fracture from @average_jonas Twitter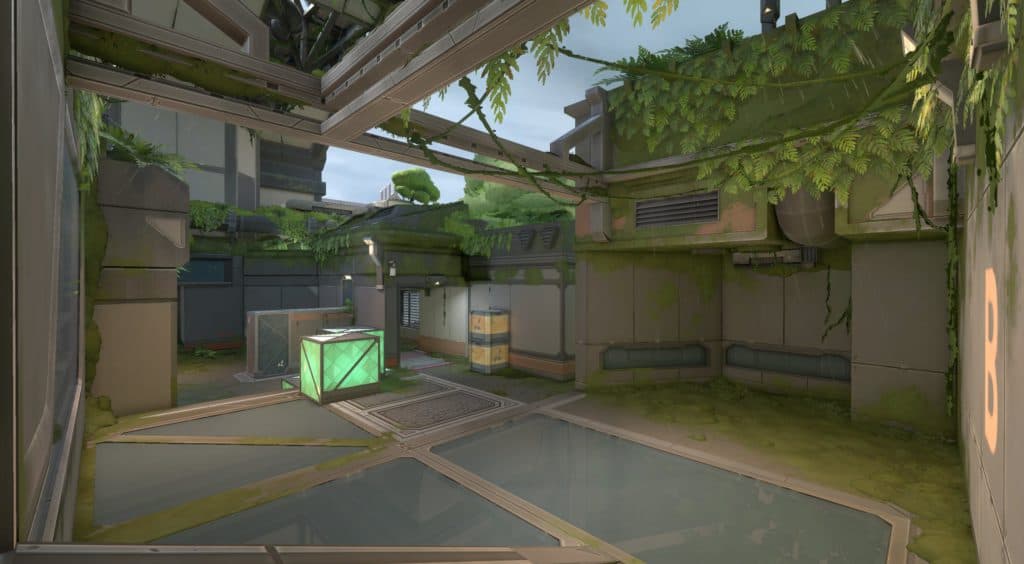 Screenshots of Fracture from @average_jonas Twitter
Where does Fracture fall in VALORANT's lore?
VALORANT has recently taken a major interest in developing their world's lore. Cinematics such as 'Duelists' and 'Duality' have furthered our understanding of the context behind Riot's tactical shooter. Still, many of the maps do not offer much in the way of lore and are simply staging grounds for players. Fracture is quite the inverse of this, as this map is VALORANT's most significant contribution to their lore yet.
It has already been well established that there is a conflict between Earth and a 'secondary' Earth competing for resources. Fracture seems to be a significant stage in this conflict and is theorized to be half 'Earth One' and half 'Earth Two' considering it is quite literally cut down the middle. Interviews with VALORANT's Creative Director revealed that there are plenty of more storytelling elements incorporated into Fracture.
What can we expect moving forward?
There is still plenty that we do not know about Fracture, including the full map layout. More details will likely be released in the days leading up to the map's launch. If the launch of Breeze can tell us anything, Riot may release a Fracture exclusive game mode to allow players to familiarize themselves with the new map. It is likely to be a while before Fracture is implemented into VALORANT's competitive scene. Breeze was given one full Masters event before it was played by pros.
Players can start tested out compositions and lineups starting next Wednesday on the new map.