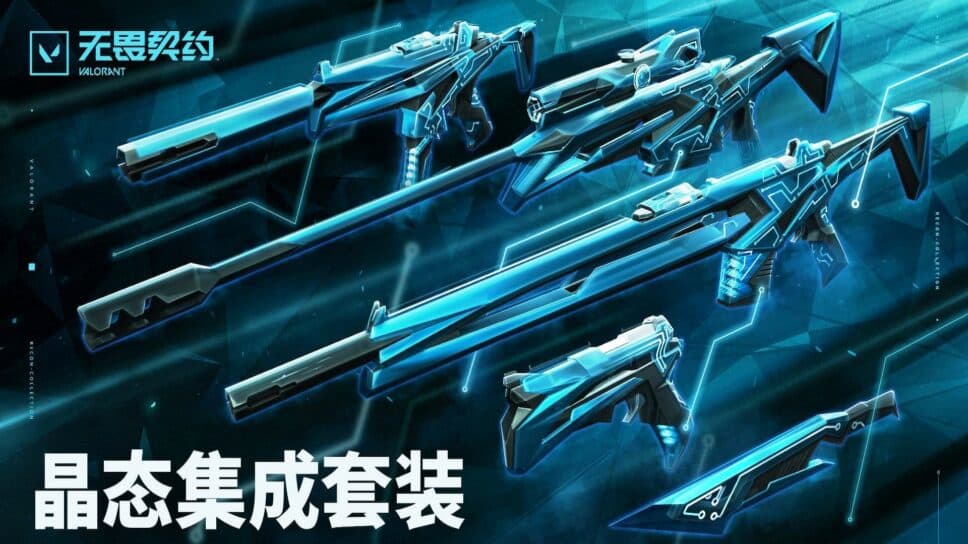 VALORANT Intergrade bundle: Skins, release date, and price
The new VALORANT Intergrade bundle is in your shop and is on the cheaper side when it comes to skin sets in the FPS.
Once again, ValorLeaks shared an upcoming VALORANT bundle that turned out to be true. This one is the VALORANT Intergrade bundle. It's blue theme looks good on the weapons chosen for the collection. It doesn't come with a Vandal or Phantom, however, so that may turn off some potential buyers.
Regardless of that, if you're an avid collector of VALORANT skins, you'll want to get your hands on this one. It isn't as pricey as some other bundles and the melee Intergrade Blade is definitely worth the points you'll spend.
VALORANT Intergrade bundle skins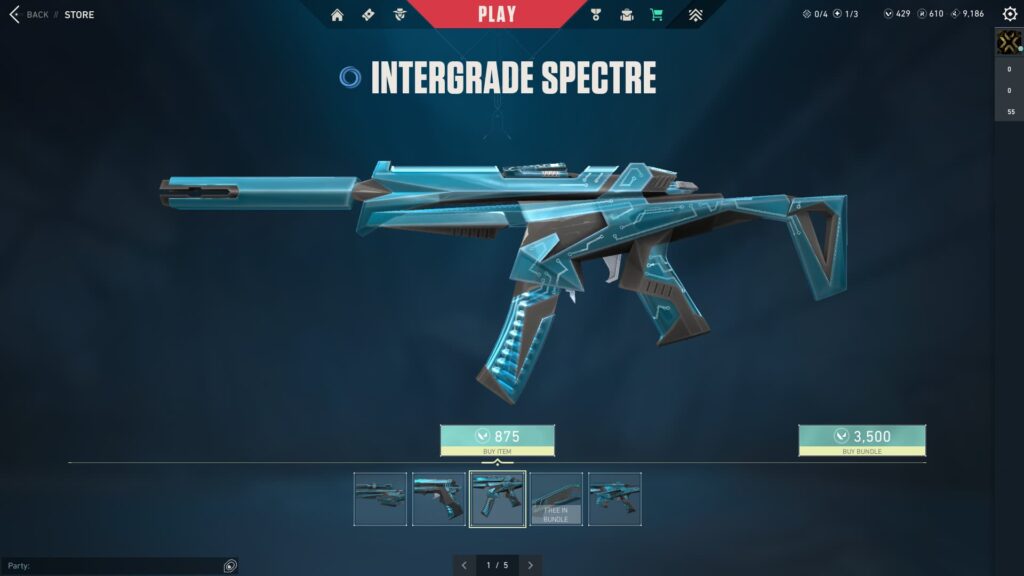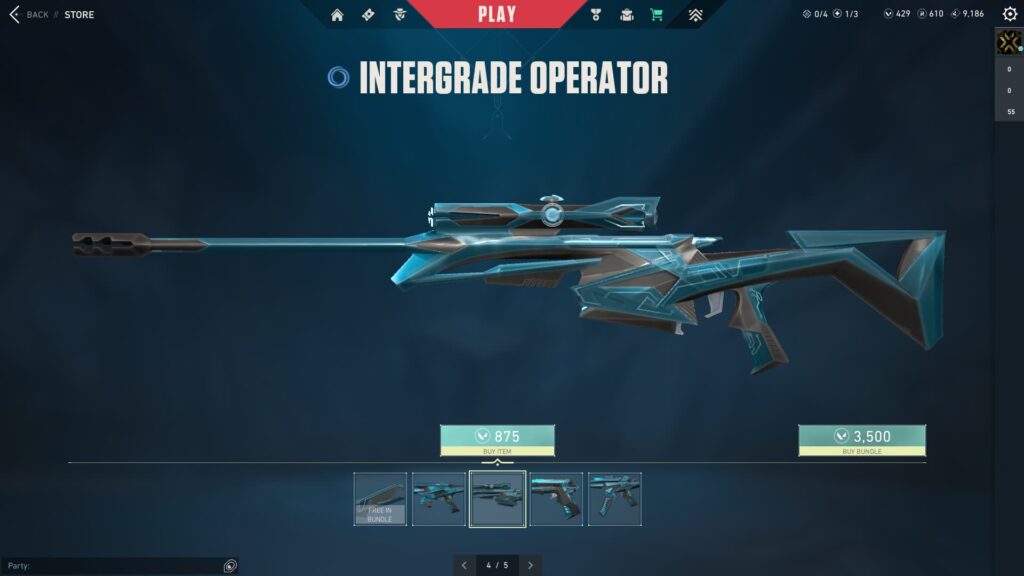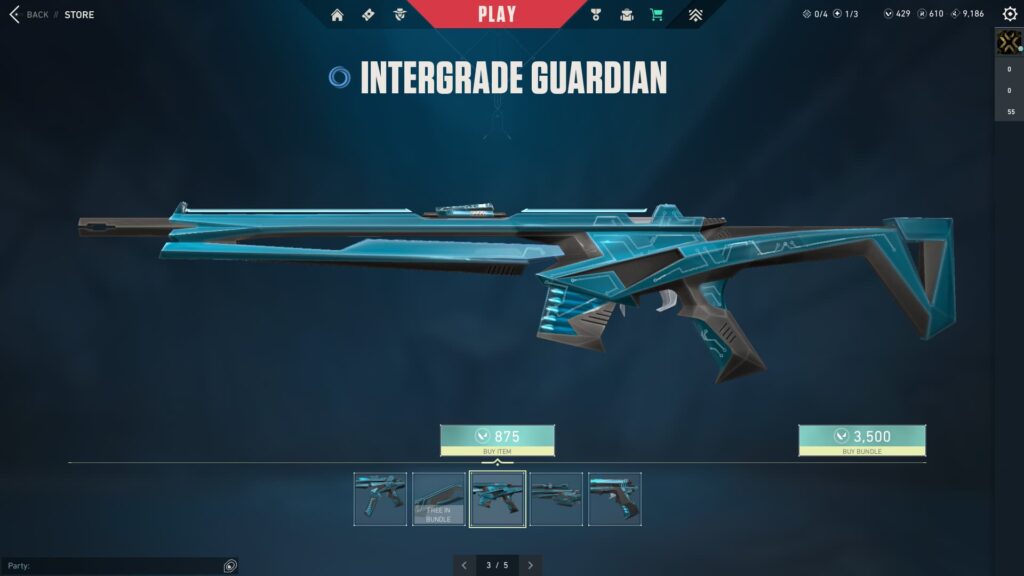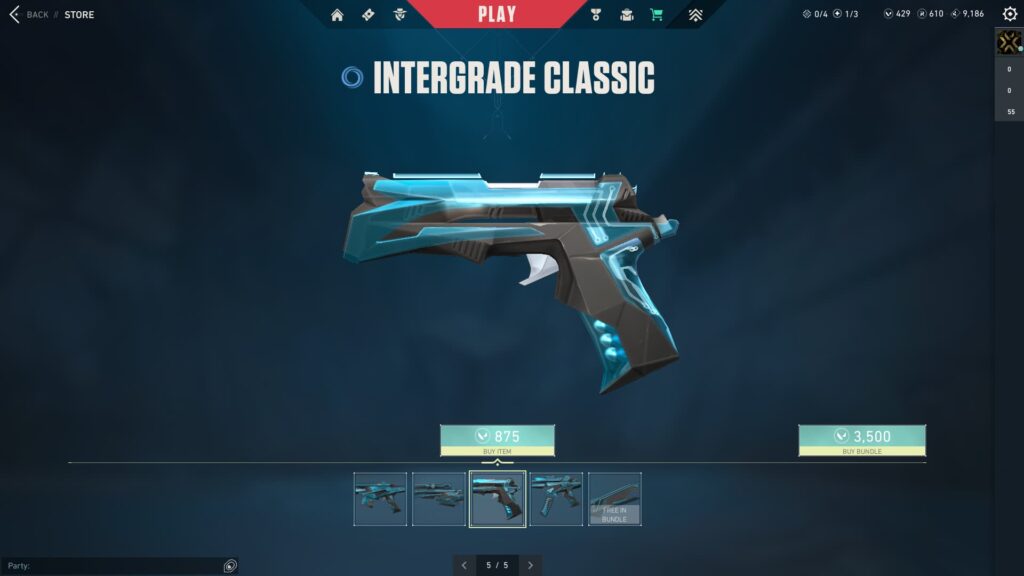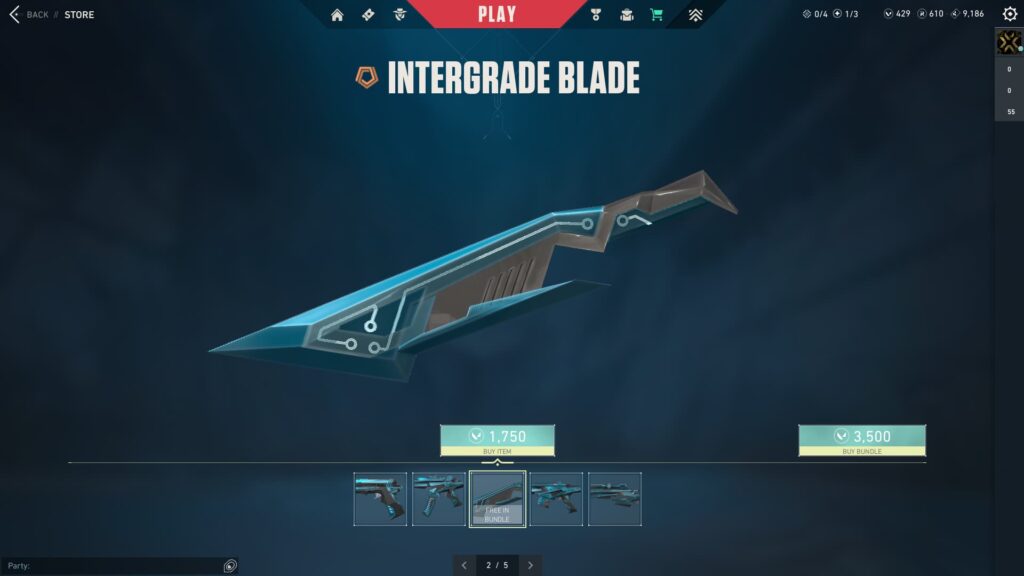 The VALORANT Intergrade bundle has four weapons and a melee. Those are:
Spectre
Operator
Guardian
Classic
Intergrade Blade
There are no accessories in this bundle. That means no associated Gun Buddy, Player Card, or Title. There are also no upgrades to these weapons. You won't find any variant colors or special effects. The VALORANT Intergrade bundle comes as is.
Bundle release date
The bundle is in your shop now, at the time of writing. It will stay there until Wednesday, October 4, 2023. The time it leaves the shop is 5 p.m. EST. That gives you two weeks after its addition to the game to decide if you want to add it to your arsenal of skins.
Price for the VALORANT Intergrade bundle
Because the VALORANT Intergrade bundle has no upgrades or effects, it isn't very costly. You can get your hands on the entire bundle of weapon skins for 3,500 VALORANT Points. Of course, you can always buy any of the items separately if you just want one.
If that's the route you'll take, each weapon itself costs the same amount of VP. All four are 875 VP a piece. The melee costs a bit more on its own, but is considered "free" if you buy the bundle. By itself, the Intergrade Blade will set you back 1,750 VP.