Team Liquid are on a path to reach their full potential at VCT Champions 2021.
Team Liquid has been ramping up their gameplay ever since picking up Nivera. Since acquiring the former Vitality CS:GO player, the team has won both the EMEA LCQ and the Red Bull Home Grounds. Looking unstoppable, Team Liquid entered VCT Champions 2021 expecting to absolutely dominate. But things
Still, even with less practice, Team Liquid dominated their opening series against KRU Esports. In their opening game on Haven, the two teams battled for dominance at first. While Team liquid took the first two rounds, KRU bounced back by taking three rounds for themselves. But the game broke open after Liquid's L1nk secured an ace in round six, and ScreaM secured a triple kill in the following round. They continued to ride this momentum throughout Ascent before ultimately closing out the series.
Now, Team Liquid looks to continue improving as they prepare for their next series against North America's Sentinels for first seed into the VCT Champions Knockout stage.
In this interview, we speak to TL L1nk to talk about his amazing Astra play against KRU Esports, Liquid's improved shot-calling system, and why he thinks Team Liquid is a top-four team at half strength.
Congratulations on your win against KRU Esports and your dominating performance on Astra. What gave you so much confidence to play the way you did today?
TL L1nk: Knowing that we played them last time helped to have an understanding of how they play. In general, our team has a lot of confidence going into this event. That just helps in keeping a confident stride that our game is really good. If we play as we do in practice, no team is going to be able to take us down. That mentality is the primary reason why I performed really well on those two maps. I just felt like I could win any duel I took because I knew I was making calculated plays.
Usually, Astra is an Agent reserved for the in-game leader of the team, but we see you and Jamppi trade her in-games. Why is that and how does your playstyle of Astra change from someone who is vocal in making a lot of the team's plays?
TL L1nk: I'd say our team is in one of the weirdest situations for that. As you said, it's more traditional for Astra to be the in-game leader because of her smokes and utility, but I just am not much of a caller. I am not going to take any credit for any of our team's strategic calls.I personally do not do any of that. But it is not entirely different. I still place the same smokes and do everything a normal Astra would do, but a lot of it is an executive decision. I make the caller's life easier. So maybe they don't have to think about these things on top of everything that they're calling at the same time. I'd say that's another way to look at how I play Astra. I enable my callers to worry about certain things less.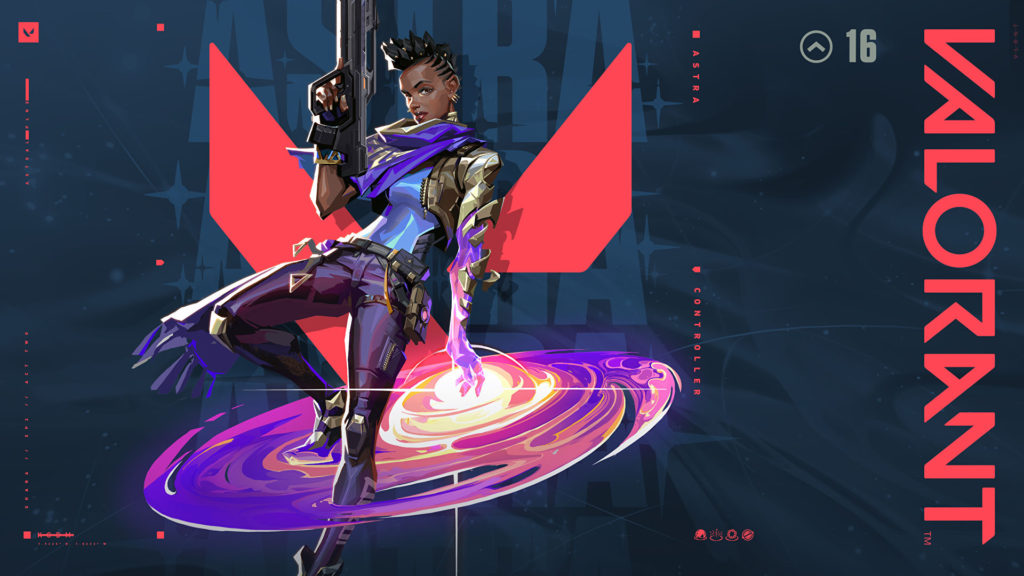 So what is the shot-calling situation in the team like? In a previous interview, you said everyone called. Is that still the case?
TL L1nk: A lot of the calls are made through a combination of Soulcas Jamppi and ScreaM. That all depends on who is the most confident or playing the best that day. Whoever is playing at their best and without fear, that is the person we palace a lot of trust in to make our decisions. While it does have moments where everybody does take some reign over the calls, it is now primarily those three and decided naturally game by game.
Since LCQ, Team Liquid looks like one of the strongest EMEA teams. How has Nivera helped the team grow and how does it operate differently with him?
TL L1nk: I think we really cracked down on our fundamentals. I know that's quite a boring answer, but when you watch us play, it is the truth. We really struggled with over-peeking in many situations before. Now we play together in a lot of situations, we do not take aggressive duels just off of intuition anymore. Everything is planned. Now when we see these wide-open swings, they are done for a reason. Movements have a purpose compared to before.
how impactful was Sliggy and helping, like figure out like, Hey, guys, you need to stop taking like these open doors and just like play more as a team for, for these situations.
How impactful was Sliggy in helping develop this habit for the team?
T1 L1nk: I actually feel really bad for him because this is something he has been trying to get us to do since we formed. He does so much for this team and without him, we would not be good. Our mistakes are not a reflection of his abilities as a coach. At the end of the day, we were making those mistakes.
Was there a specific habit for you that he helped break?
TL L1nk: I can't really think of anything. The only other thing I can think of is how we would often mess up economy rounds a lot. If we were favored to take an easy round, we would not be prepared for these types of pushes and at the start of a round, we would be down five to three.
We're sort of struggling with that right now in my opinion actually.
We found it this past week that Nivera had contracted Covid. How did that affect practice? Talk to me about the past few weeks for the team?
TL L1nk: It really sucked hearing that he got Covid, mostly because we really care about him. It sucked seeing him not well. We took a few days off from practice and then we began to sort this whole situation out. At first, we were not sure if we would be able to play this event with Nivera.
I don't think this is a perspective that people think about, but we are just happy we get to play with Nivera at this event. I am extremely grateful Riot figured out the best situation for us while allowing us all to play as a five-man team. Some may look at it as a negative that we do not get to play on the stage, but I do not see it that way. I just wanted Nivera to play at an event like VCT Champions. Thankfully, we can play with our teammates. As expected, we are not at our highest level right now, but we are very appreciative of Riot that we can actually play as a team. I am willing to play catch up and make this an event to remember.
Where do you think Team Liquid is currently within the ranks of the 16 teams? And if you could say like a percentage of your potential that you're at right now what would you say that is?
TL L1nk: Currently, we are only at 50% of our potential, but at minimum, we are still a top-four team. There is no doubt in my mind that we can beat any team here. In a lot of our losses, it is because of our own mistakes. We have the talent and firepower to beat anybody, we just throw during moments where we should win.
We are such a new team, but our ceiling is so high. I really feel like we can reach that potential at Champions and when we do, people are going to notice us. Our peak is not going to go unnoticed.
---
Stay tuned to Esports.gg for the latest Valorant news and updates, as well as coverage from Worlds 2021.Images via VALORANT flickr.